Interview with David Strathairn of The Whistleblower
By Tribute on July 21, 2011 | 1 Comment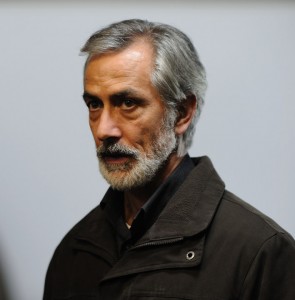 Actor David Straithairn talks about his career and his new movie, The Whistleblower starring Rachel Weisz.
Academy Award nominee David Strathairn (Good Night, Good Luck) knows a good thing when he sees it, and such was the case when he was given the script for The Whistleblower. Based on a true story, Academy Award-winner Rachel Weisz plays Kathy Bolkovac, a Nebraskan police officer who takes a job working for the United Nations as a peacekeeper in post-war Bosnia. Her expectations of helping to rebuild a devastated country are dashed when she unveils a different reality: corruption and cover-up amidst a world of UN contingents, private contractors, and diplomatic double talk. Toronto native Larysa Kondracki directs The Whistleblower, and also happens to be her very first foray in the director's chair.
David Strathairn plays an Internal Affairs officer who tries to help Kathy with her mission. From the set of his new T.V series Alphas, Strathairn talks about his involvement with The Whistleblower, his lcareer and what we are going to see from him next, including a role in Steven Spielberg's upcoming film, Lincoln.
You have such a long and varied career and have worked in film, on the stage and now you are shooting a TV series.  What is it that catches your attention to make you want to work on a project?
D.S.: For me, first and foremost, it's the story—what it's about really. That's basically my point of departure when I read the script. I look forward to something that I would like to see. Of course I consider a character, and who else might be attached, but really, if I don't like the story or what the project is trying to convey then it's lost me. To me it's never about whether it's a play, or an indie film, or a big budget film — it plainly comes right down to the story.
I do know that the director very important to you. You have a proven track record with John Sayles (having done seven films together), an Oscar nomination being directed by George Clooney and one of your upcoming movies is going to be directed by Steven Spielberg. I would think that has to weigh a lot on your decision.
D.S.: It does, but a lot of the stuff that I've done as you know has been with first time directors. If the director has also written a story, then it's an even bigger plus because you have the source right there. I won't deny that it's been an honor working with people like John Sayles, Spielberg, George Clooney and Curtis Hanson.
Not too shabby a list.
D.S.: Not too shabby, and trust me I'm always thinking this is great too. Look at these talented people I actually get a chance to work with. It always amazes me.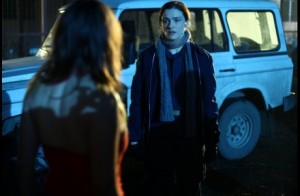 In The Whistleblower, I can see how you were completely drawn to this story about human trafficking in Bosnia and the cover up. When you first read the script, did you even have any idea what was going on?
D.S.: I think a lot of us can't live with our heads in the sand 24/7 and so I expect that people know that these loathsome practices are out there, but in what capacity and what detail that kind of awareness is, is not public knowledge. That's why I feel that this film is so important. I give so much credit to Larysa Kondracki for her courage to write and direct and stay with this project. I'm sure it was a very difficult process not only developing it, but also getting it funded. This kind of story will attract actors like Vanessa Redgrave and Rachel Weisz and anybody who wants to be a part of something that is not only a very compelling film and beautifully realized artistically, but also something that is going to inform us on all cylinders.
Talking about first time directors, Larysa — who actually is from Toronto — really shows her talents with this film. What was it like to work with her and to see her passion for this project?
D.S.: Well, you could feel the passion each day. Her concentration, her focus on the material; her resolve and firmness on how she wanted it to happen was exciting to watch. She had both hands on the helm firmly and confidently.  I'm sure she felt like the room was turning to jello at any moment, being a first time director, but I did not feel anything but great support and a drive in her to tell this story sincerely and nakedly too.  One of the things that I really remember was that this was pretty raw, pretty intense and she's not pulling any punches here. When I saw the film it became apparent that was exactly what she was doing.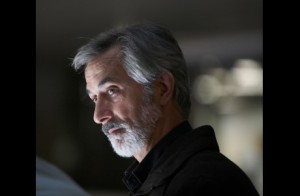 You play Peter Ward, an Internal Affairs specialist and you work closely with Rachel Weisz's character in the film, with whom you had actually worked before. How was reuniting with her on this level and watching her in this role?
D.S.: Yes, the project that I worked with her on previously was Blueberry Nights, and her two characters couldn't be further apart which is a testament to what a great actress she is. We don't often get a chance to play again with people in this business, so getting to be with her in this movie, albeit in a shorter time frame than the last time we worked together, was a great opportunity. I relish that because you go in knowing more about the way that person works and whatever silent language you develop you can bring that to the playing field. It's always a leg up, which is good.
While you're watching the film it makes you question the people who are put in charge and who have authority. These are people we are supposed to be trusting and I wonder how far would you go to defend justice?
D.S.: I think I would go as far as Kathryn did. You sign on to a job that requires you to go the distance and not be susceptible or vulnerable of going down the roads that a lot of the peacekeeping forces did. It's not only an example of those in that sort of situation who are put on the ground to help those less fortunate or those who are being oppressed but it's kind of an under bearing characterization of how hard it is to see what some of these people are doing and take a chance where your job or your own life might be at risk. Kathy was put in a very compromising position but she stood her ground and just wanted to do what was right. You have to applaud her for that. There are many people just like Kathy who have been put on the ground to do good, but we just don't hear about them, so I feel the more stories we can get out there to let people know about this, the better.
There are many wonderful actors in the film, but I would think the one who must have stood out for you to work was Vanessa Redgrave.
D.S.: It's a pretty special thing to be in her presence. The real life person of the role that she was portraying in the film was also on set on many of the days that I was there and that was amazing. I kept thinking, "Wow, I am actually standing next to the actual person who was in Bosnia living this and in many ways is still living this, dealing with corporations and governments that for whatever reason decide not to be as accountable as they should be."
Last year you were a part of the Emmy-Award winning film Temple Grandin that starred Claire Danes. It was such an amazing film and I wondered what it was like for you to have been a part of such a special project?
D.S.:  It really was a highlight for me to work on that film and work alongside Claire Danes who played Temple. I'm so glad that Temple's story got told and was accepted so insightfully and sincerely. It could have been turned into a very mellow dramatic movie of the week, but it was done with such dignity and grace. The way the autistic experience was recognized and is now more in the forefront than ever is just a testament to how much people embraced it. It's a very important film and I think it has paved the way for other stories like Temple's to be told.
You tend to take on roles about real life issues or people. Do you find that you gravitate to that?
D.S. Film, television and to a certain extent, theater are modern day libraries. To tell, reenact and depict history is the way we are able to get this information out to people. To have the technology and the means of bringing this kind of information and stories to mass audiences is wonderful, so yes, if I can be a part of retelling history in an honest and sincere way then I love being a part of it.
You are currently in Toronto shooting a new sci-fi T.V. series called Alphas. How are you enjoying that experience?
D.S.: I'm quite liking it, although it's taken some getting used to the grind of working on a weekly TV show as opposed to the pace on a film set. It's been quite a learning curve for me. My character, Dr. Rosen, was what initially drew me to the series. The show explores the evolution of the brain and people who have particular and very plausible superhero-like abilities and have to deal with their ordinary day-to-day lives. I found it quite fascinating and was really interested in being a part of it.
Lastly, I have to talk to ask you about your upcoming participation in Steven Spielberg's next film, Lincoln. You'll be starring alongside Daniel Day Lewis and many other big stars that are still yet to be named.
D.S.: I am very much looking forward to shooting this fall on Lincoln. You can go to any library and find shelves of books about him but I think that Steven Spielberg and Daniel Day Lewis will rise to the challenge of telling us something new and compelling about the man. I feel unbelievably privileged to be a part of it. ~Bonnie Laufer
---
---
---
---
Similar Articles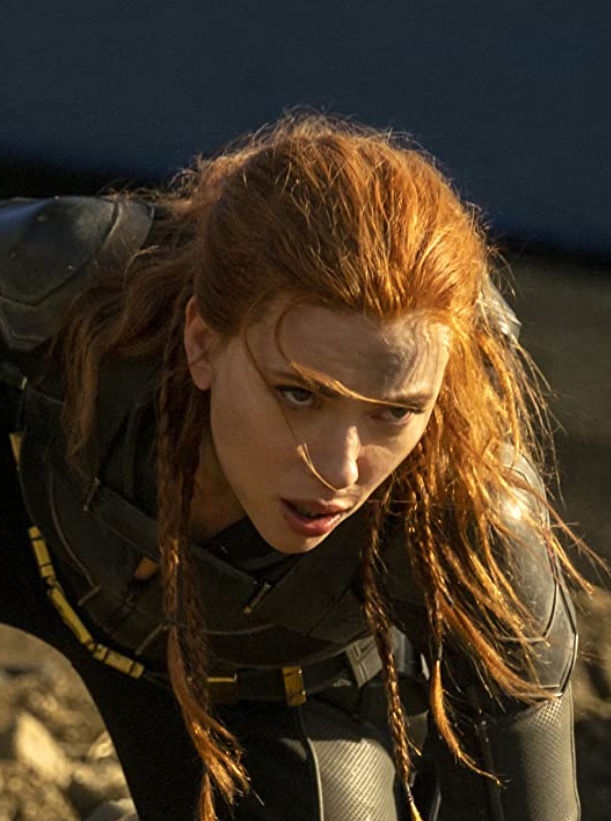 July 6, 2021 | Leave a Comment
Check out the Black Widow global press conference with Scarlett Johansson, Florence Pugh, David Harbour and Rachel Weisz as they talk about their characters.
---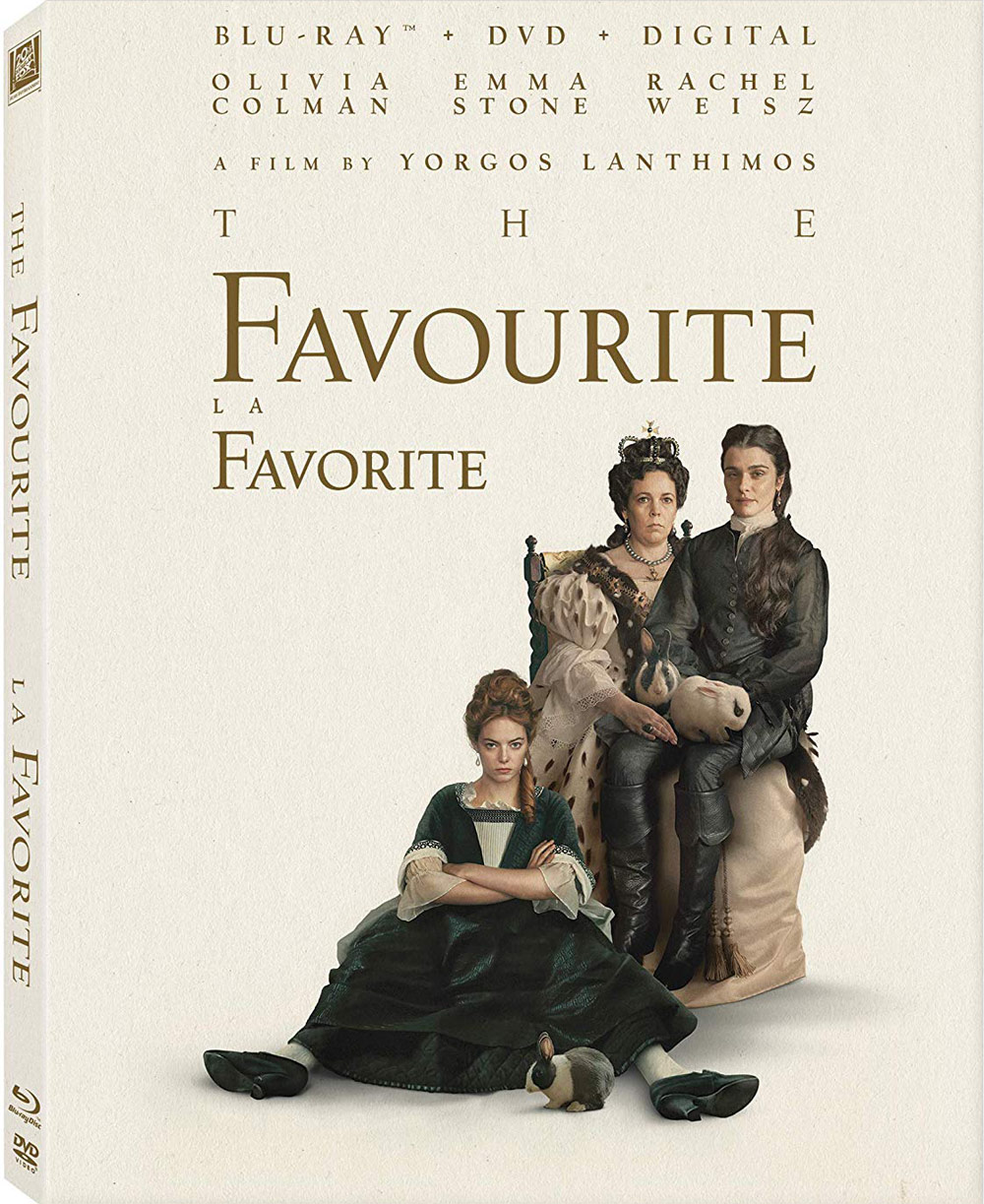 March 5, 2019 | 2 Comments
Six new films release on Blu-ray and DVD today, including Creed II starring Michael B. Jordan, Instant Family starring Mark Wahlberg and two Oscar winners.
---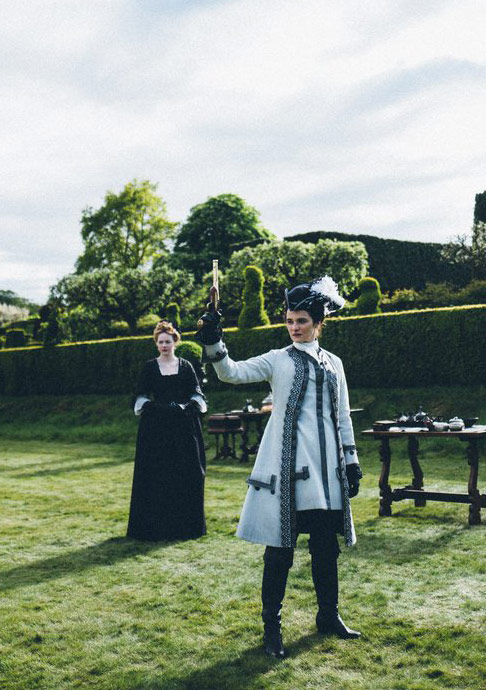 January 9, 2019 | 3 Comments
The BAFTA nominations were announced this morning and the British period drama The Favourite, starring Emma Stone and Rachel Weisz, leads with 12 nods.
---