Interview with Pacific Rim's Heather Doerksen
By Tribute on July 5, 2013 | Leave a Comment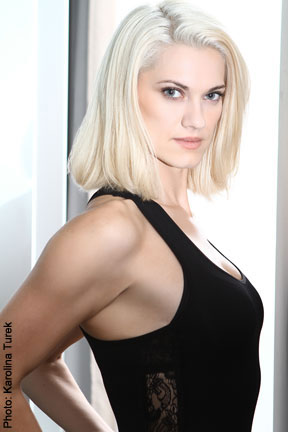 In Guillermo del Toro's latest film, Pacific Rim, humanity is at risk when giant creatures called Kaiju emerge from a portal in the Pacific Ocean, destroying anything and everything in their path. To fight back against the larger-than-life monsters, massive robots known as Jaegers (pronounced Yaygers) are designed and controlled by two human pilots. One of the brave soldiers is Russian beauty Sasha Kaidanovksy, played by Canadian actress Heather Doerksen. Heather's no stranger to the world of sci-fi, having played roles in Stargate and Battlestar Galactica, but starring in a highly anticipated blockbuster film is definitely a different world, and Tribute spoke to the Winnipeg native to find out just what it was like.
How did you prepare for your role in Pacific Rim? Was there extensive physical training?
Yeah, they asked me to get quite buff for the role. The initial audition was very brief and I think I was wearing a blazer and when I got the role they said it would require some physical stamina. So I started going to the gym every day a month before and started the official training with an L.A. personal trainer that they flew in for the next month. So two months of straight gym work and then we started shooting and I was going to the gym throughout the shooting process too, the six months shooting. So it was quite rigorous, in terms of physicality that's how I prepared for the role and that was the main focus for the eighth months, along with developing the character.
How would you describe your character, Sasha Kaidanovsky?
She is a woman you don't wanna mess with. She's very strong, she's a survivor and she doesn't seem to be scared of too much. At the start of the movie, she's the only female pilot amongst the group of men. So it says a lot about her character and the fact that she's like a guy's girl. She can hang with the boys, she doesn't tolerate anybody bad-mouthing her.
Your character is Russian in the film, how did you master the accent?
Yeah, it's funny because I do a lot of voice work for cartoons and advertising and it's very, very good to have lots of different accents and dialects in your arsenal. I did a play years earlier where I had to be Russian and do the whole thing with a Russian accent. So it was in there.
Do you relate to your character in any way?
She is very strong. I hope one day I have her strength and her resolve. I feel like I have a lot of confidence in a different way. It might be in a softer manner than in the way that Sasha's portrayed, but I definitely envy her strengths. I'm an actor so I can channel all those things that I'm not typically in my life. I don't typically go around and kick Kaiju butt in real life.
Were there any parts you found challenging during filming?
The fight scenes were very challenging physically because we were strapped into the head of the Jaeger. They had the armor on us that Legacy Effects did also for the Iron Man series so they were well versed in creating armor but it was still  bulky and kind of heavy and you were strapped in, and weighted down so that every time you lifted a foot it was like you were lifting a robot's foot, so those things were physically strenuous and quite tiring. Even though they were hard days physically it was just so amazing being on that set.
What was [director] Guillermo del Toro like?
He is super hilarious, yet he takes his job seriously, so it's funny because he has this levity and this gravity to him that really balance each other out. Everybody knows that there's a sense of play on set and yet we're all here to very seriously make a project that we're all proud of. So he's got this beautiful balance and is really incredible to work with. I'd do it in a heartbeat again.

What was it about this movie that drew you in?
Well, when I got the call for the audition I had a trip to New York planned and I ended up cancelling my trip for non-refundable air plane tickets and hotels just so I could audition for Guillermo's film and I'm so glad I did. It was so rewarding and I'm so happy that I ended up working with him. It was his name that drew me to the project to begin with for sure.
A lot of the film is CGI, so how did you act with things that weren't really there?
Guillermo and the whole visual effects team had created the monster legion of the Kaiju so we were able to go off of pictures that they'd drawn and models that they'd created so we had an idea of what the monsters are capable of, what their fighting tactics were and what they looked like. So when we were doing it, the green screen, we had an idea of what we were fighting.
Has working on this big budget film changed your perspective on filming/acting?
I immediately followed up Pacific Rim with an independent film and it was a very small budget, almost no budget, and we kinda did it guerilla style and I love both of those types of films so much for different reasons. On the set of Pacific Rim with Guillermo it was just like everyone knew their place, everyone had been doing it for years, everyone was super professional, things got done, it was very efficient, efficient enough that people could have a lot of fun on set. Indie films, there's so much heart, there's so much passion and everyone's doing it for free, so there's this beautiful quality to it. I really still like doing both.
What's in store for you in the future?
I'm working with Marvel Knights Animation on some of their mini-series, I'm doing voice work for them so I play characters from Betty Rock to She Hulk and that'll be coming out in the Fall. Then Package Deal, which is a Citytv new sitcom with an all Canadian cast, guest stars Pamela Anderson and Eugene Levy and it's comedy, which I love doing as well, so that's going to be airing in the Fall. And then there's a Warner Bros. film I shot a few months ago called Hidden, it's about a zombie apocalypse and I'll be showing up in that one as well. So a few little projects coming up. ~Naomi Leanage
---
---
---
Similar Articles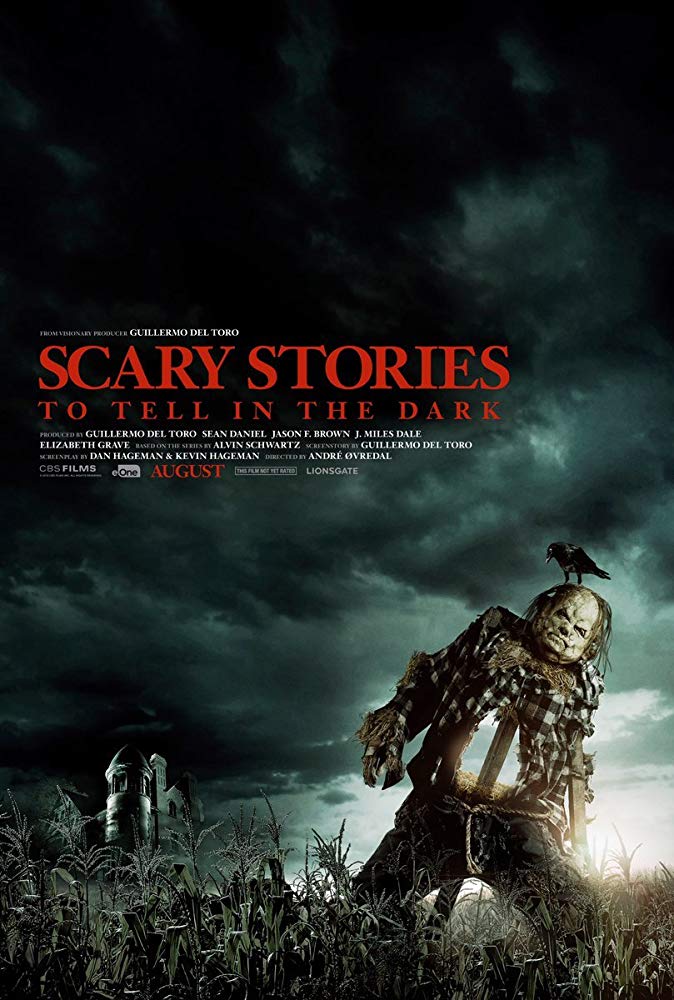 August 8, 2019 | Leave a Comment
Scary Stories to Tell in the Dark dishes chilling scenes with nightmarish creatures and has plenty of screeches and nightmares guaranteed. It's a new classic for a new generation.
---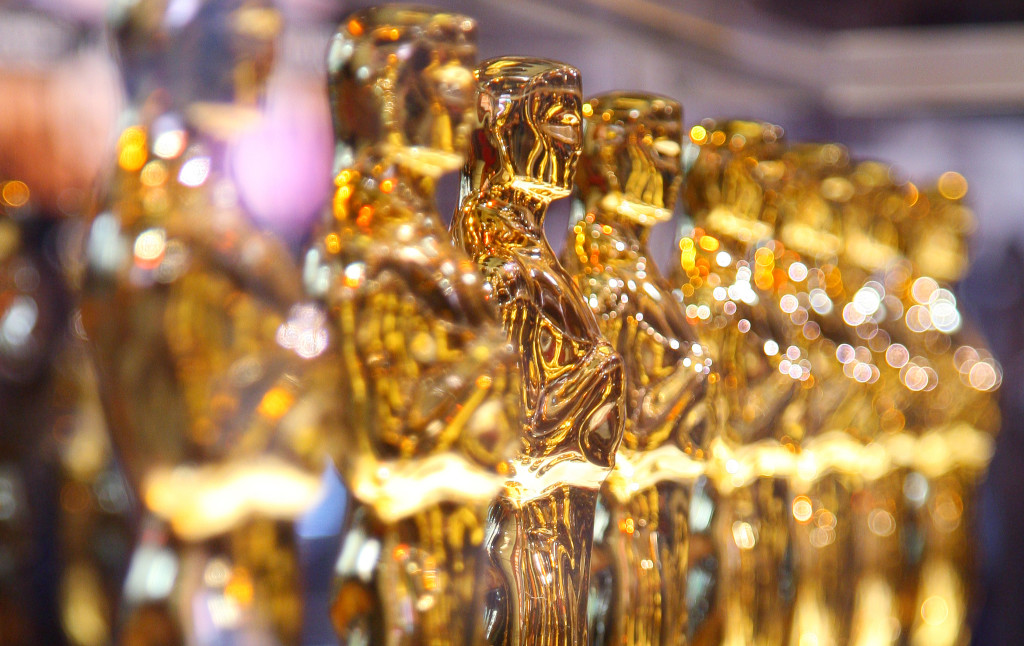 February 14, 2019 | 11 Comments
The Academy's attempt to cut the length of the ceremony to keep it as close to three hours as possible has added controversy, the latest for this year's show.
---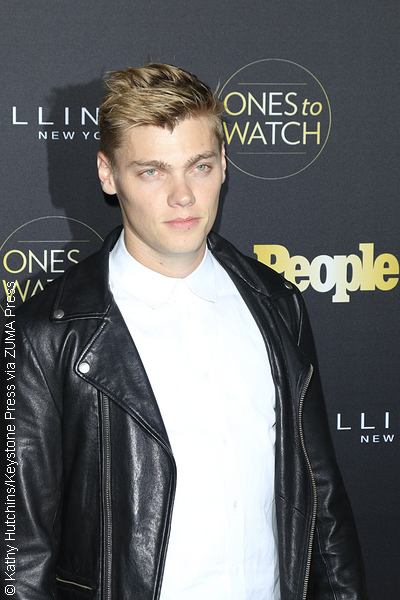 June 18, 2018 | Leave a Comment
Canadian actor Levi Meaden talks about his role in Pacific Rim Uprising, how he perfected his Russian accent, and what the future looks like for him.
---