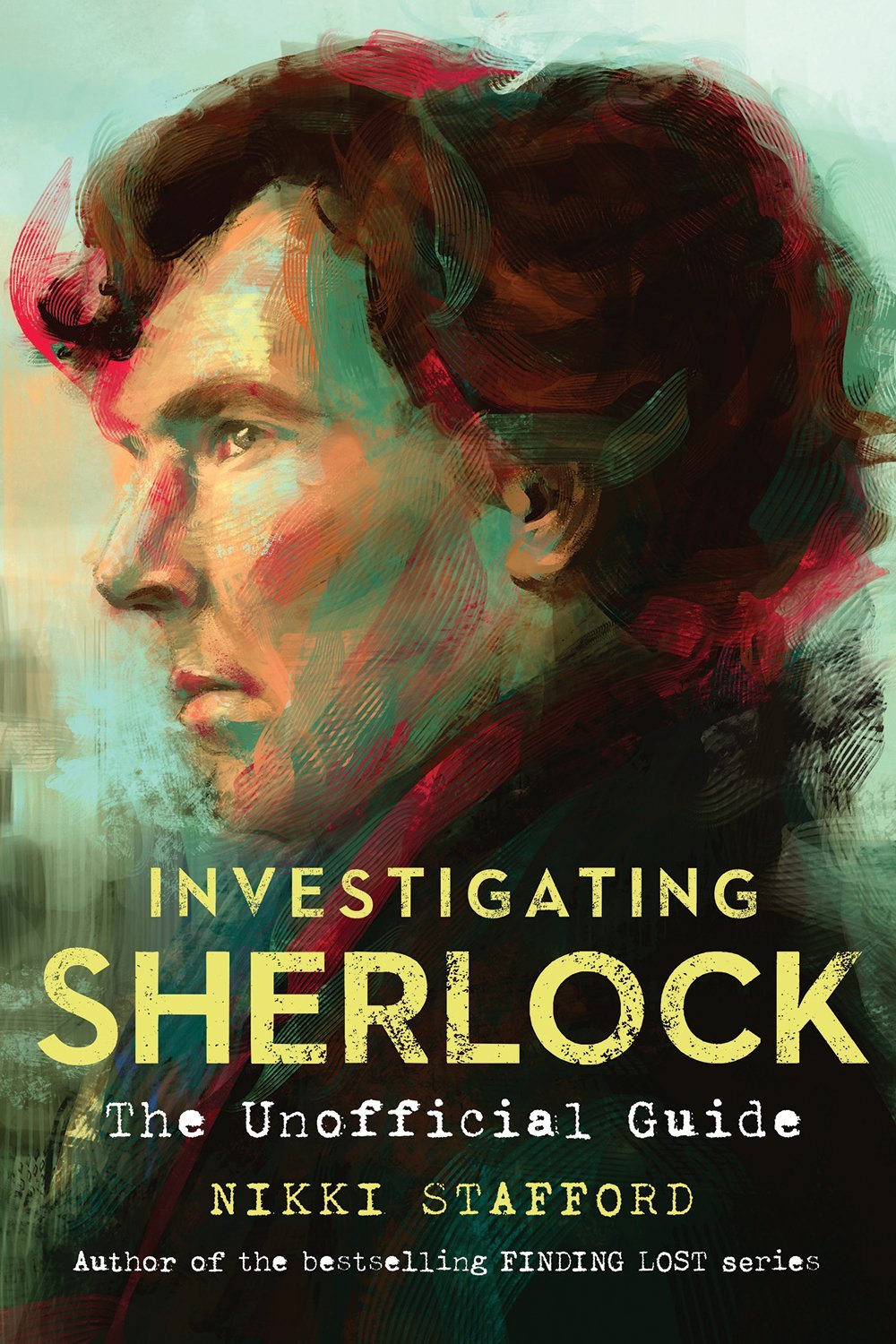 Since 2010 the BBC has been sporadically airing one of the greatest mystery dramas television audiences have ever seen.
Sherlock began production in 2009 and hit the airwaves a year later. What started as a mini-series blew up into a massive cultural phenomenon that has had a global reach and a strong impact on the TV watching population.
The show served as a launching pad for two of the most sought after actors in Hollywood right now –  Martin Freeman, who plays Dr. John Watson and of course Benedict Cumberbatch, who plays the great detective Sherlock Holmes.
The night the show premiered it became a cultural phenomenon that spread across the globe. Investigating Sherlock is a fascinating book that give you a look at the show like you have never seen before.
The book begins by first telling you when, where and why the show began. You get a biography of the original creator, Sir Arthur Conan Doyle, who wrote the books that feature one of the greatest characters in literary history. You also get an introduction to Mark Gatiss and Steven Moffat, the creators and writers of the series. Following that is a look at the stars of the series – their origins, how they came to get their roles and the impact it has had on their lives both professionally and personally.
As it stands, the series currently has nine installments with an approximate running time of 90 minutes an episode. They all feel like stand-alone movies. Investigating Sherlock take a detailed look at each episode. It focuses on the story of the show and includes a lot of interesting commentary as well as some interesting behind-the-scenes notes.
Each chapter has a collection of points and thoughts comparing the similarities and differences you see in the episode to the source material. Spoilers and continuity blunders within the show are also included. The additional features for each section of the book are titled, Did You Notice?; From ACD (Arthur Conan Doyle) to BBC; Interesting Facts; Nitpicks and my personal favorite, Oops.
This book is a great read for those who love Sherlock. Despite the fact the series only airs three episodes once every two years, it still attracts a large following. If you have not seen the series, you really should see it before reading this book as it will spoil many plot points for you. For loyal fans of the show or "Cumberbitches," (ardent Benedict Cumberbatch fans) this is a must-own book.
Even if you have seen the entire series, you will feel the need to watch it again. As you go along you start to realize what you missed when you read about the fun facts pointed out in Investigating Sherlock. If nothing else, this book makes for a great appetizer until the next episodes of Sherlock are released. For now though, we have to wait until this year's Christmas special.
With both Martin Freeman and Benedict Cumberbatch having found great success in Hollywood, finding the time to do the show has been difficult. Both actors, as well as Mark Gatiss and Steven Moffat, remain committed to bringing more of Sir Arthur Conan Doyle's stories to the small screen. The long wait for new episodes will be worth it but you don't have to wait for Investigating Sherlock, which hit bookshelves this week.  ~Greg Chisholm