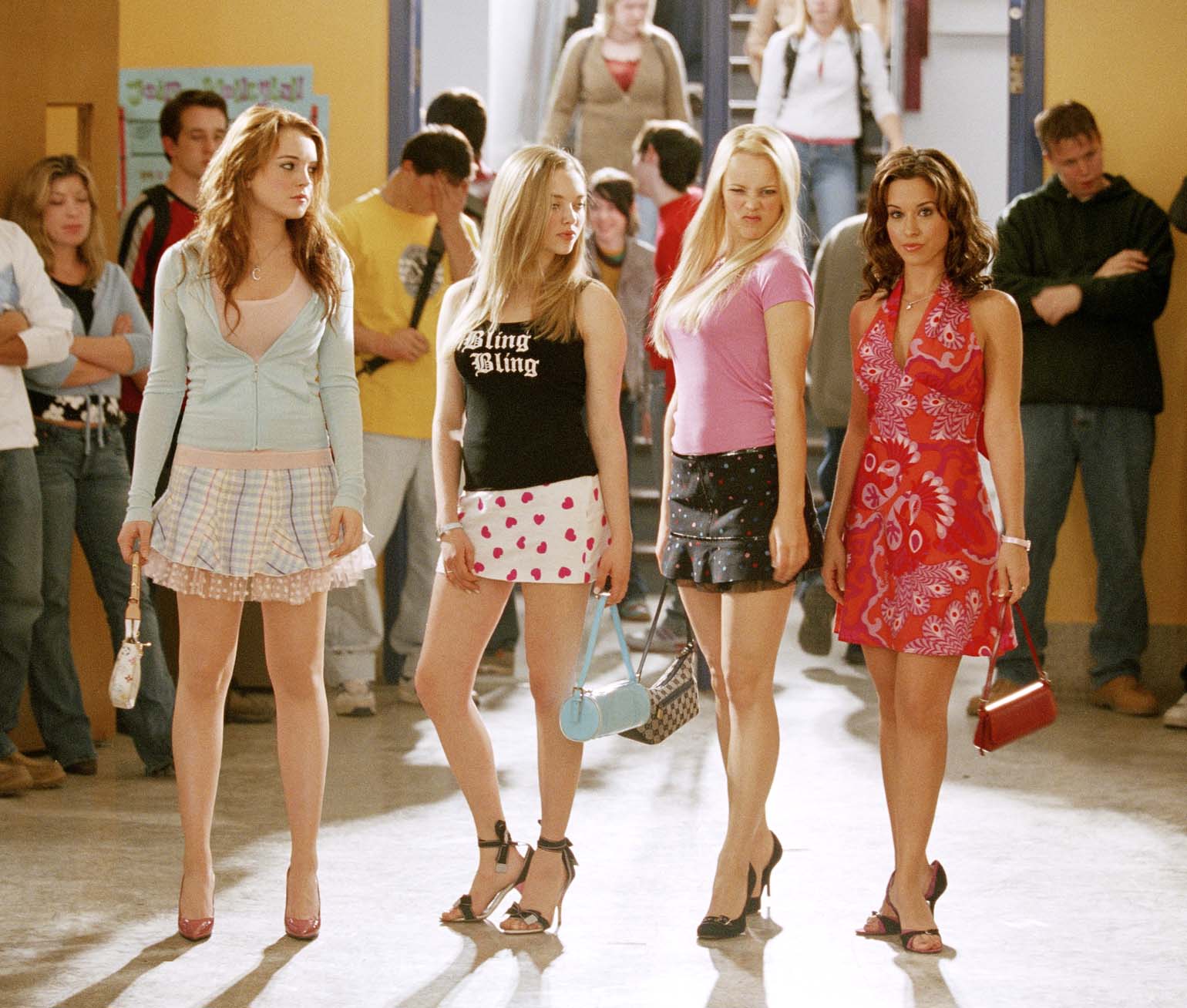 Did you say it's October 3rd? "Shut up! Shut up!"
That's exactly what Regina George would say. In 2004, Tina Fey blessed the world with Mean Girls, an iconic script she penned that has been quoted regularly due to the hilarious and witty one-liners. The film starred Lindsay Lohan, Rachel McAdams, Amanda Seyfried, Lacey Chabert, Amy Poehler, Lizzy Caplan, Jonathan Bennett and Fey.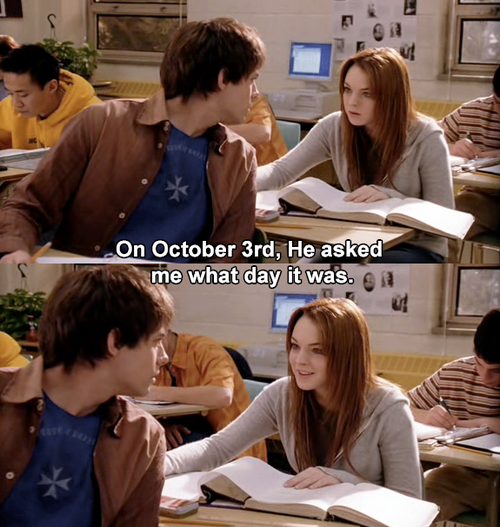 In the film, Cady Heron (Lohan) asks Aaron Samuels (Bennett) what day it is. And what day is it? It is October 3! That makes today "Mean Girls Appreciation Day!" That's so fetch.
In celebration of Mean Girls' 15th Anniversary, we are taking a look back at some of our favorite Mean Girls quotes. Take a seat at The Plastics table and enjoy!
"On Wednesdays we wear pink."— Karen Smith
"Four for you, Glenn Coco! You go, Glenn Coco!"— Damian
"That's why her hair is so big. It's full of secrets."— Damian
"She doesn't even go here!"— Damian
"That is so fetch." — Gretchen Wieners
"But you're, like, really pretty. " — Regina George
"You can't sit with us!" — Gretchen Wieners
"Is butter a carb?"— Regina George
"Oh my God, I love your skirt! Where did you get it? That is the ugliest effing skirt I've ever seen." — Regina George
We think you're, like, really pretty cool, so we are giving away a Mean Girls Blu-ray copy as we try to "make fetch happen." So click here to enter the contest. Contest ends Monday, Oct. 7, 2019.