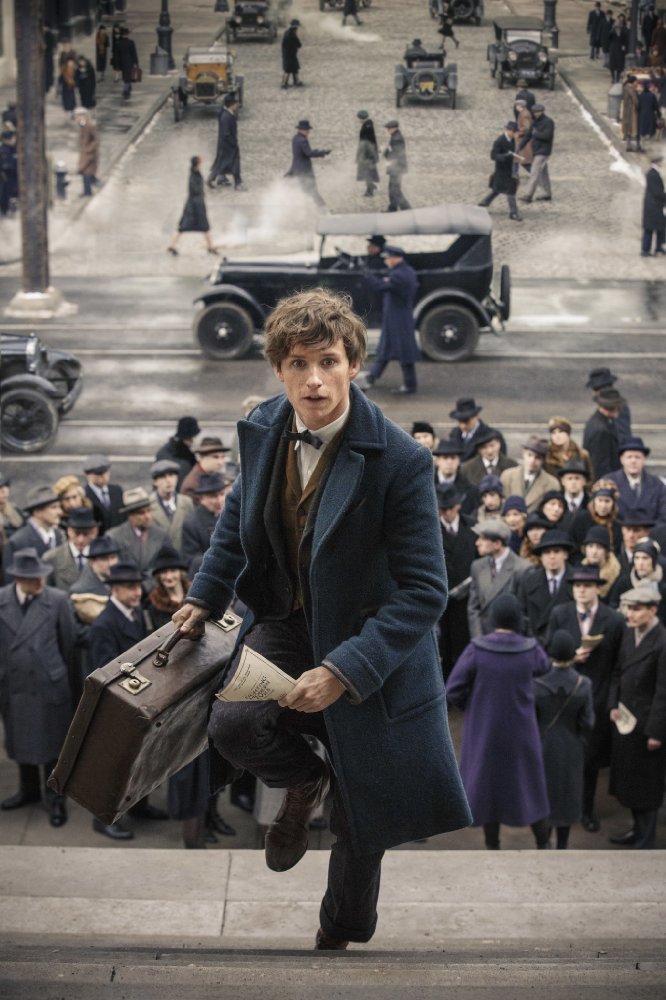 J.K. Rowling is diplomatically shutting down a rumor conjured up by one Fantastic Beasts and Where to Find Them fan.
On Sunday, Nov. 13, a fan took to the Harry Potter site Snitch Seeker to claim that the sequel to Fantastic Beasts, based on J.K.'s book and adapted for the screen by her, will transpire "days after" the first film.
Upon coming across the post, J.K. responded via Twitter. She wrote, "This isn't correct, I'm afraid! The sequel doesn't begin days after the first movie ends (although we do go to Paris)."
Fantastic Beasts and Where to Find Them is set several years before Harry Potter in 1920s New York. The film follows Newt Scamander (Eddie Redmayne), a writer who has been tasked with recovering numerous magical creatures in the wake of their escape.
The first in the recently announced five-part series is directed by David Yates, who helmed four HP films, and co-stars Colin Farrell, Ezra Miller, Ron Perlman, Katherine Waterston, Samantha Morton and Jon Voight.
The much-anticipated fantasy film has been praised by critics who have caught it at advance screenings. It officially flies into theaters this Friday (Nov. 18, 2016).
Check out J.K.'s Tweet below.
What are your thoughts on Fantastic Beasts? Will you be in line to see it this weekend? Share your thoughts with us! ~Matthew Pariselli
This isn't correct, I'm afraid! The sequel doesn't begin days after first movie ends (although we do go to Paris.) https://t.co/lkvIozKweU

— J.K. Rowling (@jk_rowling) 13 November 2016