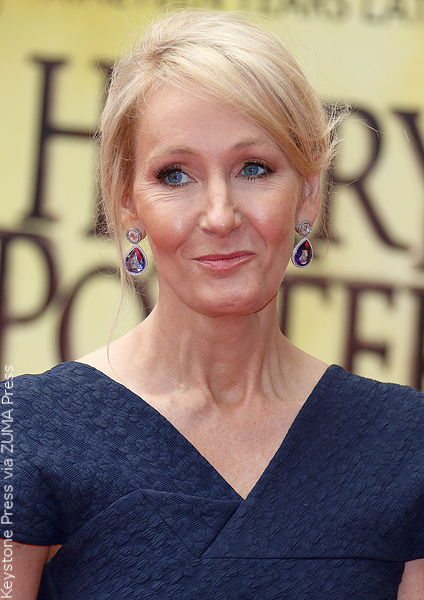 Harry Potter author J.K. Rowling is asking fans not to donate money to orphanages, because doing so could be "contributing towards real harm" for children.
During a Facebook Live interview on Saturday with broadcaster Lauren Laverne, Rowling made the comments when discussing her charity Lumos and its new campaign, which raises awareness for the eight million children around the world who are living in orphanages.
"We want to help children and that is an honorable and magnificent thing," she said of people wanting to donate to orphanages. "However, what you may be doing is contributing towards real harm."
The author continued her explanation, adding, "All of the research agrees that there's little you can do worse for a child than put it in an institution." Instead, she believes there should be efforts to raise money to help impoverished families.
"Poverty is absolutely the number one driver into institutions," she said. "The only place I can feed my child is if I give them up to the institution, the only place I can get them medical support — that's why we have many disabled children in these institutions globally — is if I put them in the institution."
Rowling warned that it's not only donations that can cause harm, but any kind of support, including volunteering at an orphanage, is not a good idea either.
"I would say to any 18- or 19 year-old who wants to volunteer, go volunteer in a community-based project, do your research, make sure you know what you're doing, make sure you're really making a difference, because you could — with the best intentions — be propping up a system that is harming children." ~Natalia Makarski