Jack Reacher: Never Go Back Blu-ray review
By Alexandra Heilbron on January 31, 2017 | Leave a Comment
Jack Reacher: Never Go Back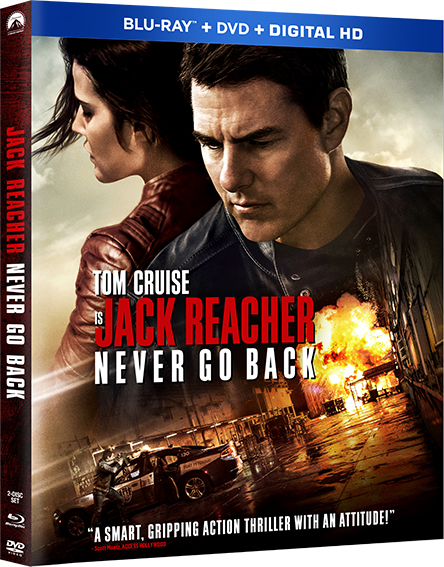 is the second of the Jack Reacher movies. There are 18 books in the series, and they're standalone books, so the filmmakers had a range of stories to choose from.
They went with Never Go Back, which was probably the best choice they could have made, because it provides two characters with whom lone wolf Reacher develops relationships.
The first is Major Susan Turner (Cobie Smulders), a strong woman who communicates with Reacher (Tom Cruise) by phone because he's just helped the military police capture a corrupt sheriff. Reacher is a wanderer, but he says he's making his way to Washington, D.C. to take Turner to dinner. Since his mode of transportation is hitchhiking and sometimes by bus, she jokes that she won't hold her breath.
One day before he arrives, Turner is arrested for espionage. When Reacher arrives, he finds someone named Colonel Morgan has taken over Turner's office (which used to be Reacher's office).
Reacher goes to meet with Turner's lawyer, Colonel Moorcroft, who tells him Turner doesn't want Reacher interfering. When Reacher asks why, Moorcroft calls him a deadbeat dad and says a woman is claiming he's the father of her 15-year-old daughter. Apparently, she's suing the military for child support. Taken aback, Reacher leaves. He now has two problems — find out if he actually has a daughter and get Turner out of prison.
The story gets quite complicated from there — Colonel Morgan is murdered and Reacher is framed for it — and there's a slew of corrupt military personnel and many more killings. The writing is clever — plot points and lines that came early in the movie are nicely tied in later in the movie, so you have to stay alert while watching to make sure not to miss all that's happening.
The performances are spot on as well — Cobie Smulders is exactly how you'd expect a female military Major to be — although it would have been nice to see a little more of her personality.
Tom Cruise has his character down to a tee — Reacher is similar to Ethan Hunt, his character from the Mission: Impossible movies, but with a little less visible personality. His emotions are buried deep and again, as with Smulders' character, it would have been great to see a little more of what he's thinking or feeling.
Danika Yarosh shows the most emotions of the three as the teenage girl who may or may not be Reacher's daughter. She's saucy and impetuous, while at other times sweet and thoughtful, and so much more as the kid who wants to do what she's asked, but being a free spirit, has to every once in a while do her own thing. She was a lot of fun to watch and gave the movie personality and life.
The action scenes are of course, incredible, and Tom Cruise is evidently an expert at fight and action scenes. Still, it would be nice to see him break away and do a movie once in a while that's just straight drama or comedy. He's a fantastic actor who has had three Oscar nominations, but we don't get to see him use his acting ability to its full extent in this type of picture.
There are a number of highly entertaining bonus features on the Blu-ray — if you enjoyed the movie, you'll want to know how it was made and what went on behind the scenes.
* Reacher Returns – Producer Don Granger tells how he and fellow producer Chris McQuarrie brought all 18 Jack Reacher books to Tom Cruise's house, lined them up and talked about each book in order to decide which one would be the sequel to the first movie. Author Lee Child explains that his books are not sequential and that's why they can be done in any order. Never Go Back was the best reviewed book, so Tom called Ed Zwick and asked him if he would direct. Tom describes what it is that he loves about Jack Reacher.
* An Unexpected Family – This featurette talks about how Jack Reacher gets a family of sorts when he goes on the run with Susan and Samantha. Danika Yarosh reveals that despite long hours and early start times, Tom Cruise would get everyone energized each day with his positive attitude.
* Relentless: On Location in Louisiana – The producers discuss how they shot in numerous locations in Louisiana, which stood in for Washington, D.C. and mid-west Oklahoma. Aldis Hodge, who plays Captain Espin, describes Tom Cruise as being very kind and very gracious to work with.
* Take Your Revenge First: Lethal Combat – Tom Cruise talks about who Jack Reacher is — not a detective or a part of the military anymore, but someone with a need to be there when people require help.
* No Quarter Given: Rooftop Battle – Discussing how the decision was made to have the final showdown on a rooftop, which is different from how it was in the book.
* Reacher in Focus: With Tom Cruise and Photographer David James
If you have seen Jack Reacher: Never Go Back and would like to rate/review it yourself, click here. ~Alexandra Heilbron
---
---
---
Similar Articles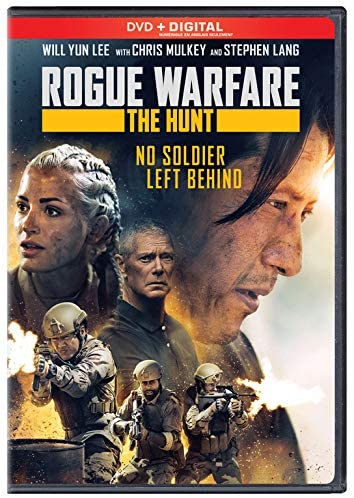 June 2, 2020 | Leave a Comment
New arrivals include Scottish biopic Robert the Bruce, Dakota Johnson's latest comedy The High Note, and Bruce McDonald's comedy/crime film, Dreamland.
---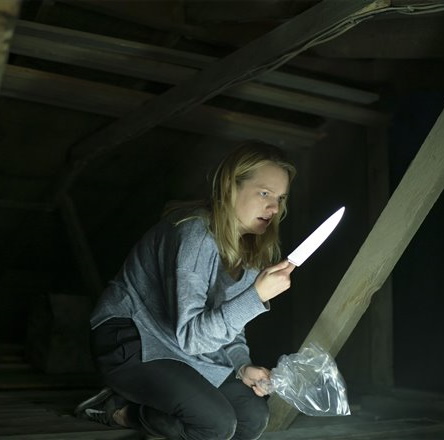 May 26, 2020 | 1 Comment
The Invisible Man is an edge-of-the-seat psychological thriller that will not only be enjoyed by horror fans, but thriller lovers as well. Read our review!
---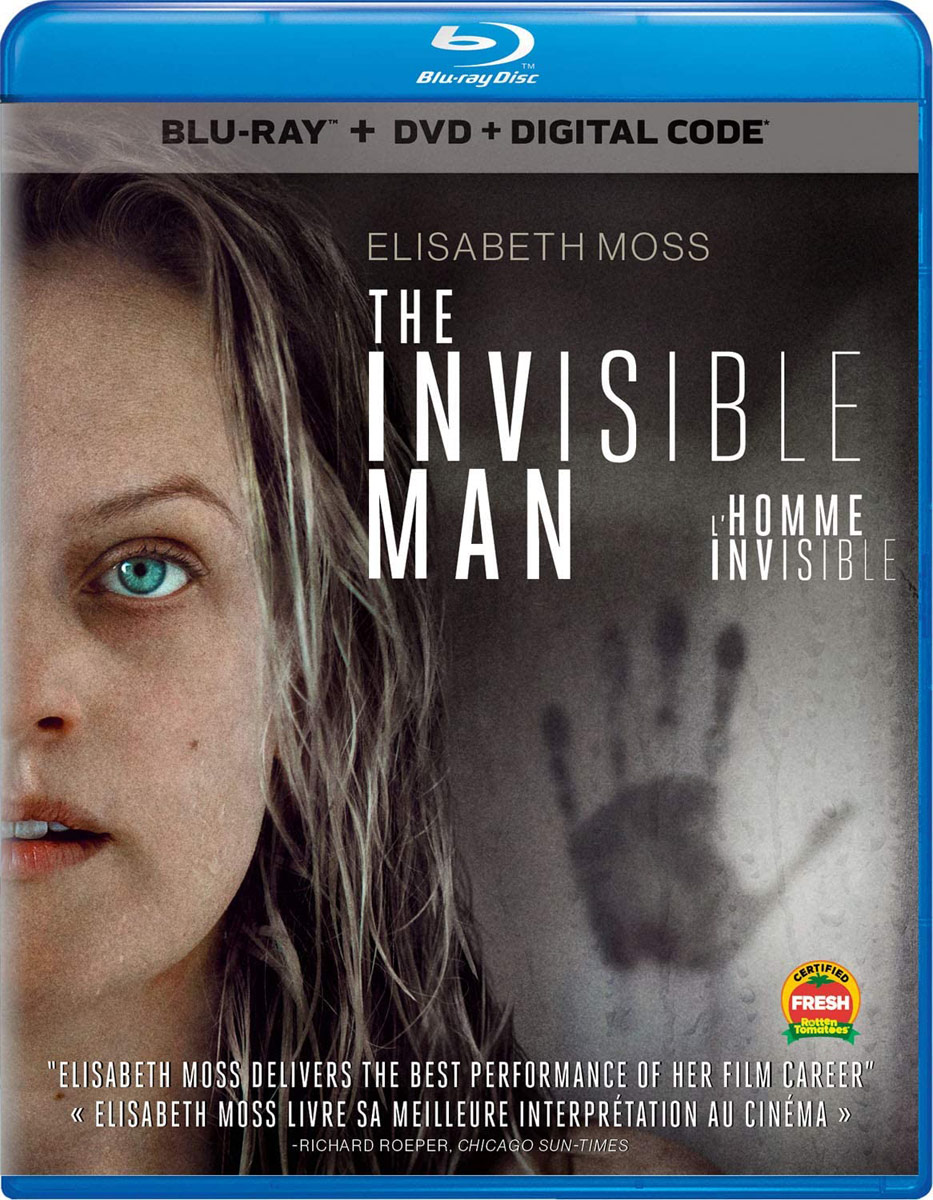 May 26, 2020 | Leave a Comment
There are several movies available to buy or rent for home viewing, including two horror films, an uplifting musical-themed film, a thriller and more!
---