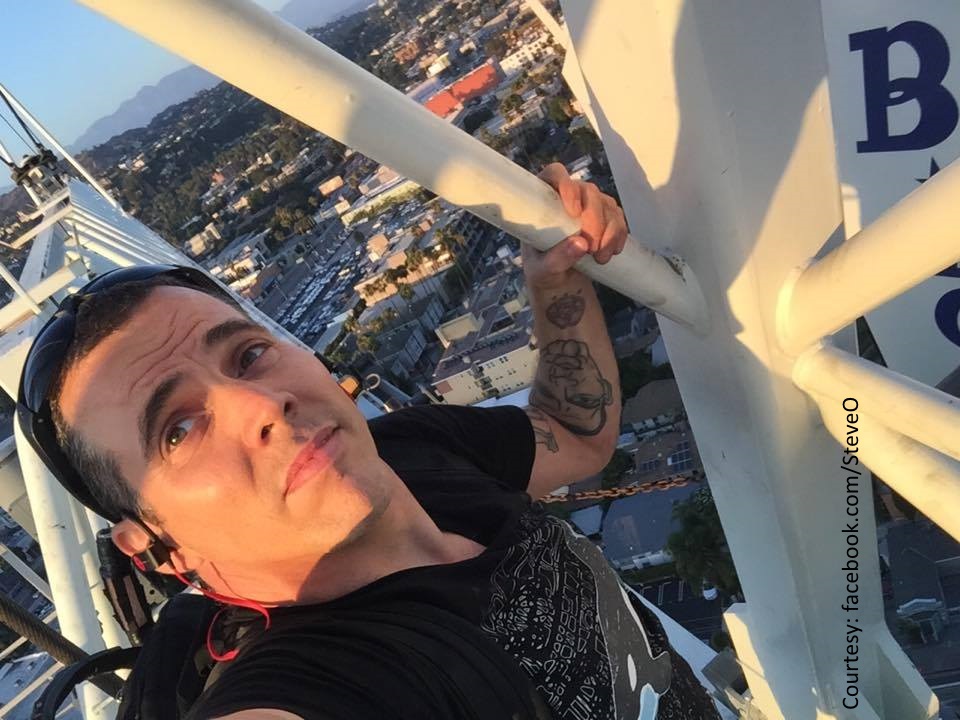 Former Jackass star Steve-O was arrested on Sunday in Hollywood.  The reality star performed a dangerous stunt to protest against SeaWorld. Steve-O hinted an attempt that he was about to go down on Instagram.  On Instagram, the reality star posted a photo of himself holding an inflatable Shammu whale on top of his head. He was released on bail earlier today.
"This is Shammy," the MTV star wrote. "We're gonna do a big dangerous stunt tomorrow in Los Angeles that will probably get me in a lot of trouble, and you can watch it happen at 7pm PST via a live stream on my Facebook page. #SeeYouAt7pmTomorrow #yeahdude."
On Sunday, he climbed a crane towering over 100 feet and when Steve-O reached to the top, he held the inflatable whale which had the words "SeaWorld Sucks" scrawled across it.  Police say he then lit a firecracker at the summit.
Steve-O eventually climbed down the crane on his own while dozens of emergency crew including firefighters and paramedics awaited him at the construction site.  The reality star was then taken into custody.
This isn't the first time Steve-O has spoken out about SeaWorld.  After watching the documentary Blackfish, he was inspired to speak out about the marine park and last year, he changed a freeway sign in San Diego from "SeaWorld Drive" to "SeaWorld Sucks" before being caught by police. –Maria-Josee Martinez