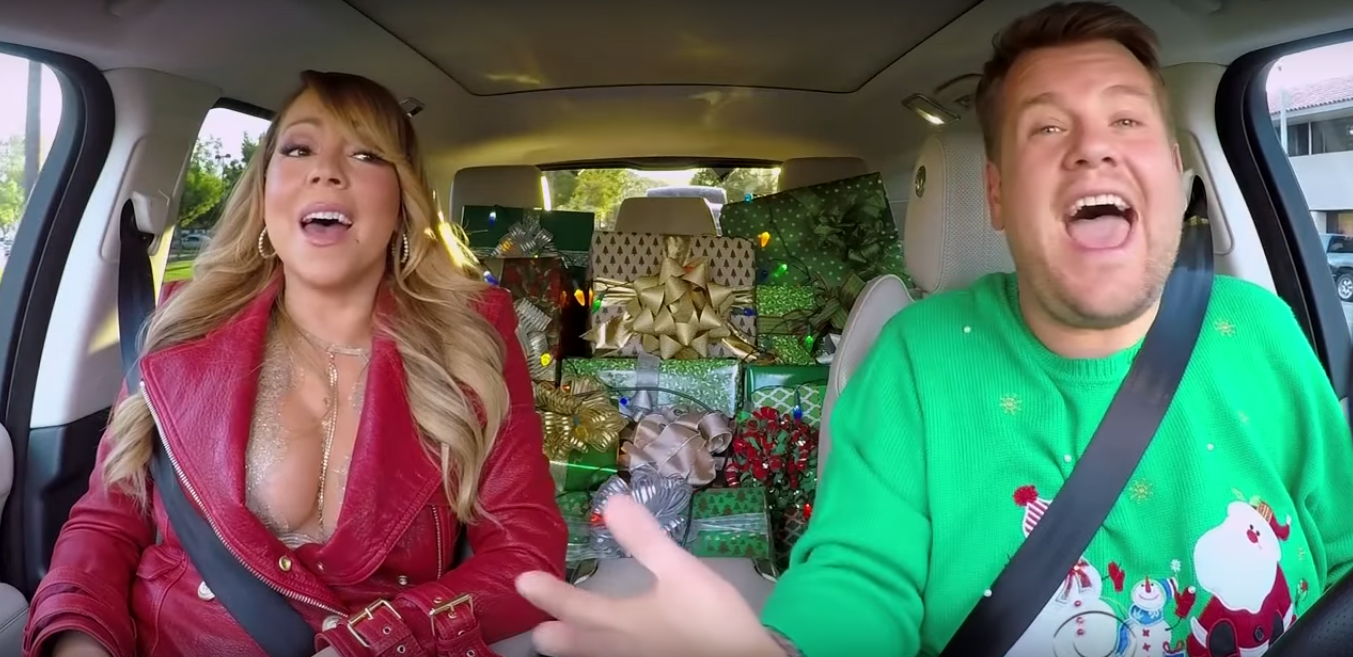 It is the season of giving, and James Corden is wholeheartedly embracing it.
The Late, Late Show host showered his viewers with holiday cheer in the form of a festive Carpool Karaoke segment. The 38-year-old Brit was joined by the modern day queen of Christmas, Mariah Carey.
As per the diva's request, the pair belted out Mimi's classic "All I Want for Christmas Is You." But the gifting didn't end there.
The charming duet suddenly turned into an all-star sing-along featuring several famous faces and recognizable voices. Unseen clips of past Carpool Karaoke guests — including Adele, Nick Jonas, Demi Lovato, Selena Gomez, Lady Gaga and Elton John, among others — were sprinkled in throughout the segment to complete James and Mariah's rendition of the song.
"All I Want for Christmas Is You" has never been more appealing.
Feast your eyes (and ears) on the video below to make up your own mind.
What do you think of the CK segment? Are you feeling the holiday spirit yet? Share your thoughts with us! ~Matthew Pariselli