James McAvoy excels in M. Night Shyamalan's Glass
By Marriska Fernandes on January 18, 2019 | Leave a Comment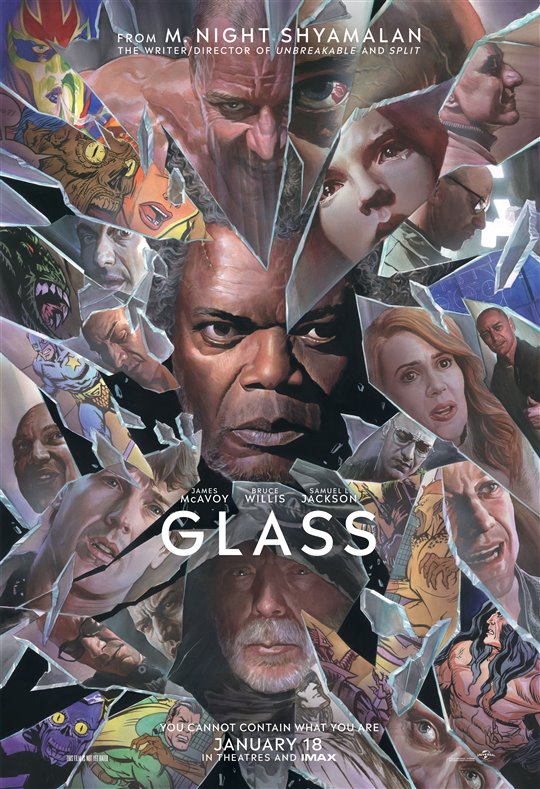 From the mind of M. Night Shyamalan comes the final story in the trilogy (Unbreakable, Split), titled Glass. The movie brings together the hero and villains: David Dunn (Bruce Willis), Kevin Wendell Crumb (James McAvoy) and Elijah Price (Samuel L. Jackson), known as Mr. Glass.
The film opens with a hooded figure putting two teen pranksters in their place. This vigilante is David Dunn, who works with his now-grown son Joseph (Spencer Treat Clark) to chase down bad guys. By day, the father and son run a security business, selling surveillance equipment.
We then see that Kevin's "Horde" (the term used to describe all his multiple personalities) has taken four young cheerleaders hostage in an abandoned factory. David has been trying to find these missing girls for a while. When he gets a lead on the cheerleaders, he not only saves the girls, but comes face-to-face with The Beast, Kevin's most destructive personality.
While David and Kevin are fighting, the authorities find them and because David is wanted for his illegal vigilantism, both are sent to a psychiatric facility. There, they meet fellow patient Mr. Glass.
Dr. Ellie Staple (Sarah Paulson) specializes in treating people who believe they are supernatural beings. She tries to convince all three that they don't actually have superpowers and that there's simply a scientific explanation. She uses the help of Kevin's former victim Casey (Anya Taylor-Joy), who shows up at the hospital to visit him.
When all three patients are put together in one room for a session, Glass is intrigued by the incredible powers of The Beast. What he does next is a spoiler I won't reveal.
Shyamalan sure has a gift for twists and turns. The film has an ending that I certainly didn't see coming — in fact, I wished it ended differently. Knowing this is the final film in the trilogy, I expected Glass to put all the pieces together and neatly tie up all three films.
James McAvoy is given the most screen time as he plays out his different personalities — something he has down to a tee. He's entertaining as he swiftly moves from one personality to the next on a dime — whether he is nine-year-old Hedwig, the very uptight Patricia or the broken and helpless Kevin. McAvoy does a great job sinking his teeth into his multiple roles.
That being said, I would have liked to see more of Bruce Willis. While being a main character, he is not given enough material to show his true capabilities as David Dunn. I would also say Anya was underused in this film, appearing only in a select few scenes, despite having given an applause-worthy performance in Split. However, It was a nice touch to see the very same actor who played Joseph as a child in Unbreakable 19 years ago return and reprise his role.
It was entertaining to see all three of the lead characters (Dunn, Mr. Glass and Crumb) in the same room as they're being treated by Sarah Paulson's Dr. Ellie. Paulson also gives her best, sometimes menacing and sometimes nurturing as the caretaker. She gives off an uneasy feeling, which is definitely what was intended.
I felt the movie moved very slowly, and some scenes could have been left on the editing room floor. However, the end does have potential for a spin-off film.
Until then, sit back and entertain yourself with this thriller knowing that, with Shyamalan in the director's seat, you certainly won't see the twist coming.
If you have seen the movie and would like to review it, click here. ~Marriska Fernandes
---
---
---
Similar Articles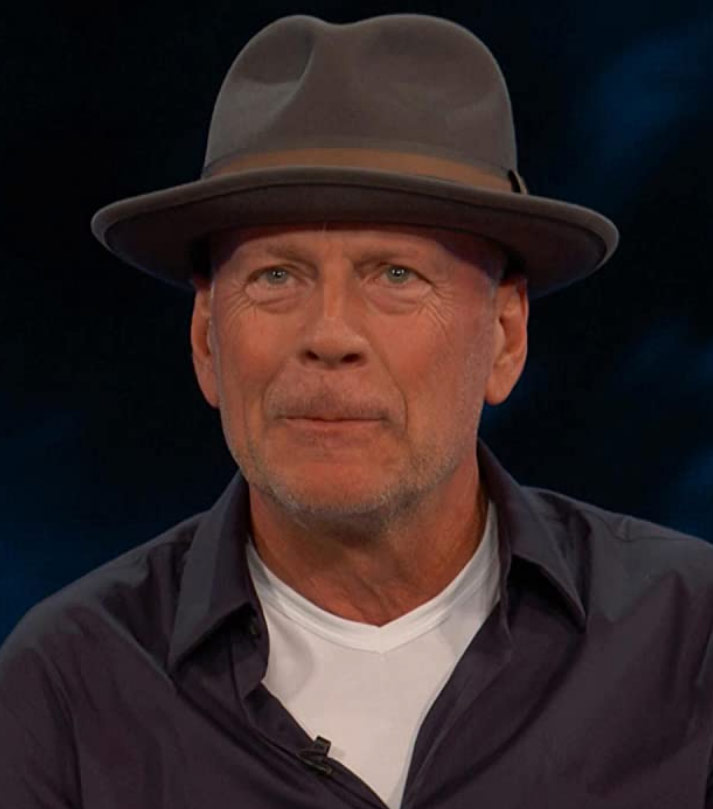 January 13, 2021 | 35 Comments
Bruce Willis was asked to leave a Rite Aid pharmacy in Los Angeles on Monday after he refused to wear a mask, despite a bandanna handily tied around his neck.
---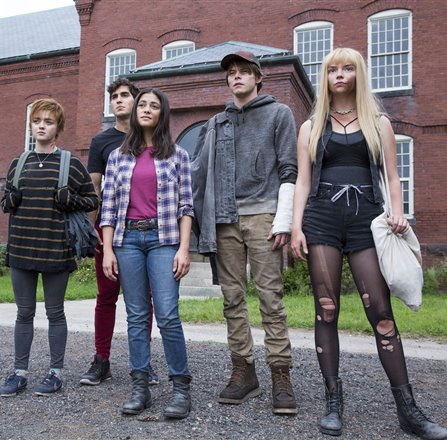 August 28, 2020 | Leave a Comment
Review: The New Mutants will be enjoyed and appreciated without thinking of it as an X-Men spin-off, but rather a teen superhero flick for the younger crowd.
---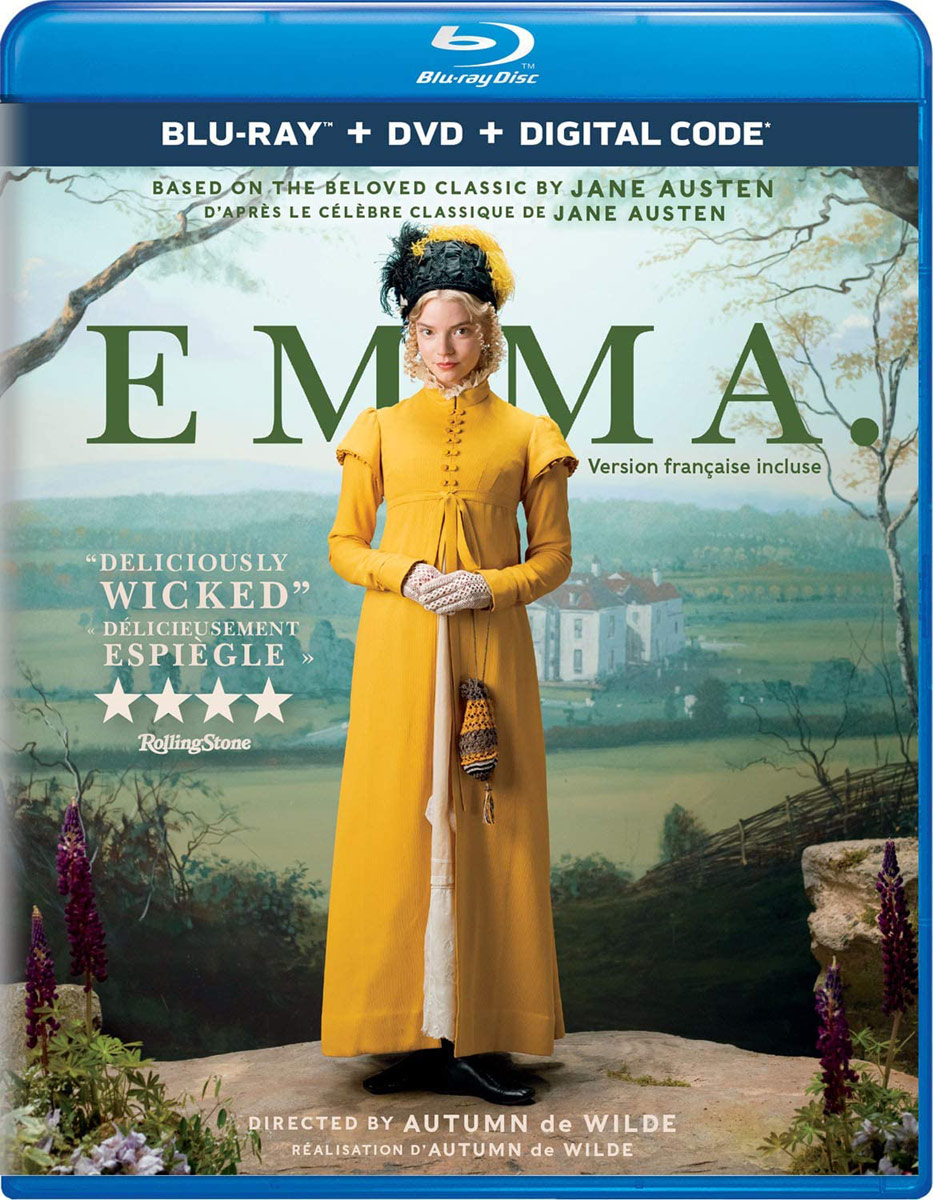 May 19, 2020 | 25 Comments
Director Autumn de Wilde's Emma starring Anya Taylor-Joy is the most hilarious and finely crafted version of Jane Austen's classic story ever told on screen.
---