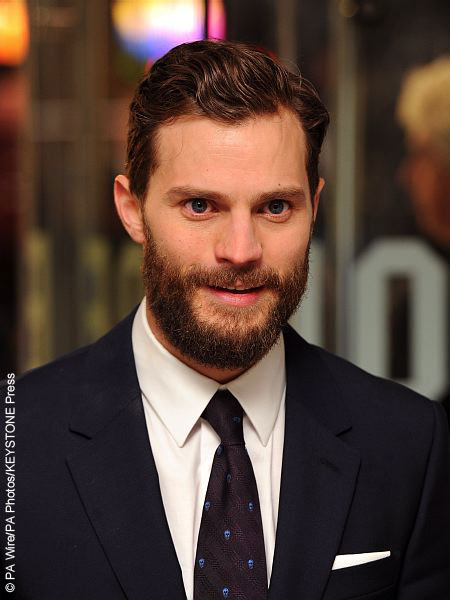 Jamie Dornan
 thinks it was a ''mistake'' he was named the Hottest Hunk in the world.
The Fifty Shades of Grey hunk recently topped Heat magazine's annual survey and was stunned when he heard the news.
His father Jim said: ''I sent Jamie the Hottest Hunks copy to South Africa where he's filming. Winning these sort of things doesn't mean an awful lot to Jamie, but I knew he'd be pleased. When I called him he told me, 'There must be some kind of mistake.' But that's his usual modest self-effacement coming through.''
The 33-year-old actor is currently shooting Jadotville and also has series three of The Fall and the Fifty Shades follow-up, Fifty Shades Darker, in the pipeline, so his dad hopes he gets some time off soon.
He told Heat magazine: ''I hope Jamie will get a break at the end of this summer, they all work so much. He's out in South Africa for a couple of months, so we've not spoken about Fifty Shades Darker. As for The Fall, Jamie got really into the part. The first time he was over in Belfast filming, I think I only saw him about twice in six months because he really did lock himself away to get into the role. I watched the first two series and they were really good, but I haven't a clue what happens next.''