Janelle Monáe reveals secrets about her series Homecoming
By Alexandra Heilbron on May 20, 2020 | 1 Comment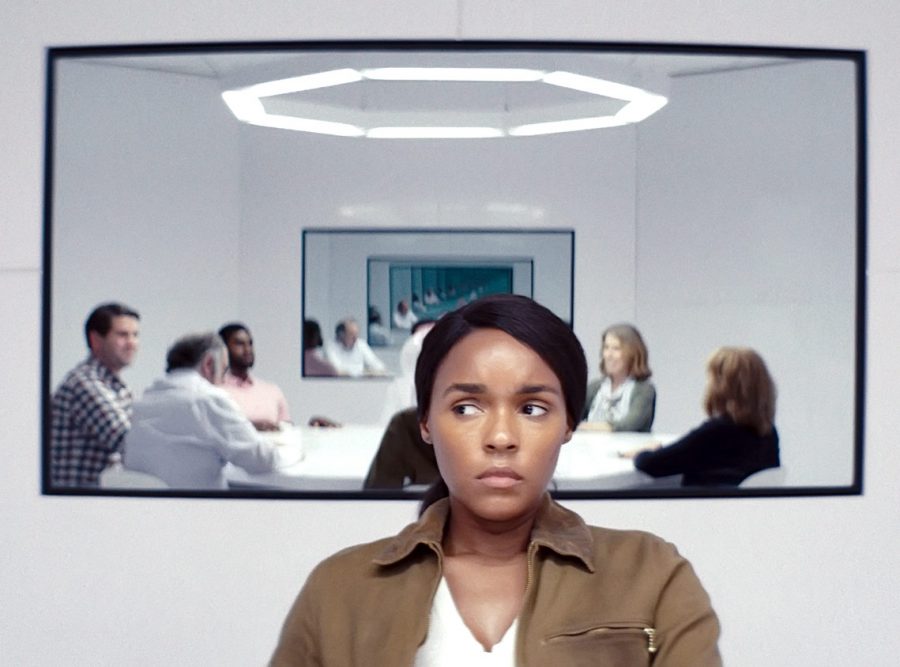 Janelle Monáe takes over from Julia Roberts for the second season of Amazon Prime Video's drama thriller series, Homecoming. In the first season, Roberts played a woman who was helping rehabilitate U.S. veterans who'd gone through traumatic events while serving their country.
In the second season, Janelle is a mystery character who has amnesia from the moment she appears onscreen, floating in a rowboat. As her character uncovers her story, we get to find out a little bit more in each episode about who she is and how she found herself in this predicament. Returning for the second season are actors Stephan James as Walter Cruz and Hong Chau as Audrey Temple.
We took part in a virtual roundtable with Janelle to talk about her starring role in the second season of this Golden Globe award-nominated series. ~Alexandra Heilbron   
Had you seen the first season before you were offered the role?
Yes, I saw the first season and I was a fan of Julia Roberts, who is an icon. Stephan James and Hong Chau, just the tone of the show, I loved. I felt like they were doing something very innovative with the shortness of the episodes and how the credits would be rolling while there was still acting going on. I love the music. I love all of that.
Your character on the show is so strong, so interesting, such a badass. What it was about her that attracted you to the role?
I'm happy you asked that question. This woman, Jackie, who wakes up in this boat with no memory and she's uncovering her identity, I just thought, wow, this is like, some of my favorite films, like Memento and the Jason Bourne films, I had to watch all of those to get myself in the mood. Because you can't play someone who lost their memory, you have to really live that and what does that mean? That was one of the challenges was how can I play that role not as like I'm wandering around, I don't know anything, because that will be like one dimensional to me. But how can I make it nuanced? Because once people know that you don't have a memory, they can take advantage of you. You're more gullible, you're more susceptible to manipulation. I still have to have my guard up. But I have to strike a balance of being transparent about the thing that has happened, but not giving away so much information that it allows someone to take further advantage of me. So yeah, so that was… it was a tightrope for sure.
Did you feel you had anything in common with Jackie?
I don't think that we're alike, me and this character, because there are certain things that she does that I would just be like… I wouldn't do as a human. But what it did was it helped me to empathize with her backstory, like why she was making those decisions. And so, I had to create a backstory of that, that motivated her decision making.
How did it feel to take on your first starring role in a TV series?
I feel you know, very thankful and honored to have this role. There are not a lot of black women leading TV right now, so I'm thankful for that. And I'm thankful that I got to work with a stellar cast. This cast really helped me sharpen my sword as an actor. You know, legends were on this show, from Joan Cusack to Chris Cooper. And obviously Hong is such a beautiful actor and Stephan, the whole cast, I'm leaving off names, but I got a chance to have an experience—an unforgettable experience with my director as well, Kyle Alvarez, who's such a kind soul with excellent taste. If you haven't already, you should definitely check out his film The Stanford Prison Experiment.
What do you think the show says about the world we are living in now and the relationship between freedom and science?
The second season says a lot about mental health. It also says a lot about how we treat our veterans and the people who helped build this country and protect this country. It says a lot about greed. It says a lot about capitalism. And it says a lot about what we will do to keep power. And I think that's totally relevant to right now. I think that in the United States, I'm living in a world where our president fired the pandemic team. Our president doesn't listen to scientists. I do feel like this administration—these are my views as a human watching, a citizen watching, a person who loves this country and whose ancestors helped build this country—I feel like we are led by capitalism. We're making decisions not for humanity and to better humanity and protect the health and well-being of humanity, but money and greed and staying in the position of power. I think this show deals with that. I think you'll absolutely be able to look at the world that you live in, and the people around you, and politics and corporations and hopefully it'll inspire all of us to live a better a better life that's more community-oriented.
What was it like to represent black women veterans? We rarely get to see black women who've served their country and the different struggles they may go through.
Absolutely one of the reasons why I took on this role was because of that. You don't see the black woman ex-vet represented on TV a lot. And man, being a woman within that space can be challenging because it is heavily male-dominated. And I think for her, also losing her memory and dealing with the trauma that a lot of ex-veterans have gone through is something that we can talk more about. Mental health is important. This woman wakes up in the middle of a boat and is trying to uncover what happened to her. And all she knows is like, "I'm an ex-veteran, I did something, or somebody did something to me." And I have to get to the truth and get to the bottom of it. And I think that this show also deals with how we treat our veterans after they leave. What resources are we giving them? Financially, spiritually, emotionally? How are we there for our vets? And how can we be better there for our vets?
What are important subjects or themes for you when telling a story, whether it's a movie or a series?
Well, one thing that is important is getting to the heart of the character. Doing all that backstory on what makes, what does this character love? Who does this character hate? What are their obstacles? What motivates them? What was her childhood like? Does her childhood inform her adult decision making? What are her vices? And it's doing all that work that I enjoy, and I try to use to shape each character. And I always pray and meditate to reduce Janelle, reduce me and allow that character to shine. Because every time you see that character on the screen, I don't want you to think about Janelle Monáe. I want you to be thinking about Jackie, the ex-veteran in Homecoming, who wakes up and discovers that she doesn't know how she got in this boat.
With your many talents, you've become a role model for many girls. Who were your role models when you were growing up?
My grandmother, the people around me, the people that raised me, the village that raised me. My mother, my aunties, I had a lot of aunties from both sides. So, a lot of strong black women were my role models, a lot of my cousins. I have 50 first cousins and a lot of them are older than me. And so those are the people I looked up to. And they told me I could do anything. They told me I could sing, I could dance, I could act. You know, they never, never discouraged me. They showed up to every talent show, every musical. Anything I was doing; they were right there. So those are the people that I looked up to the most.
The second season of Homecoming begins streaming May 22, 2020.
---
---
---
---
Similar Articles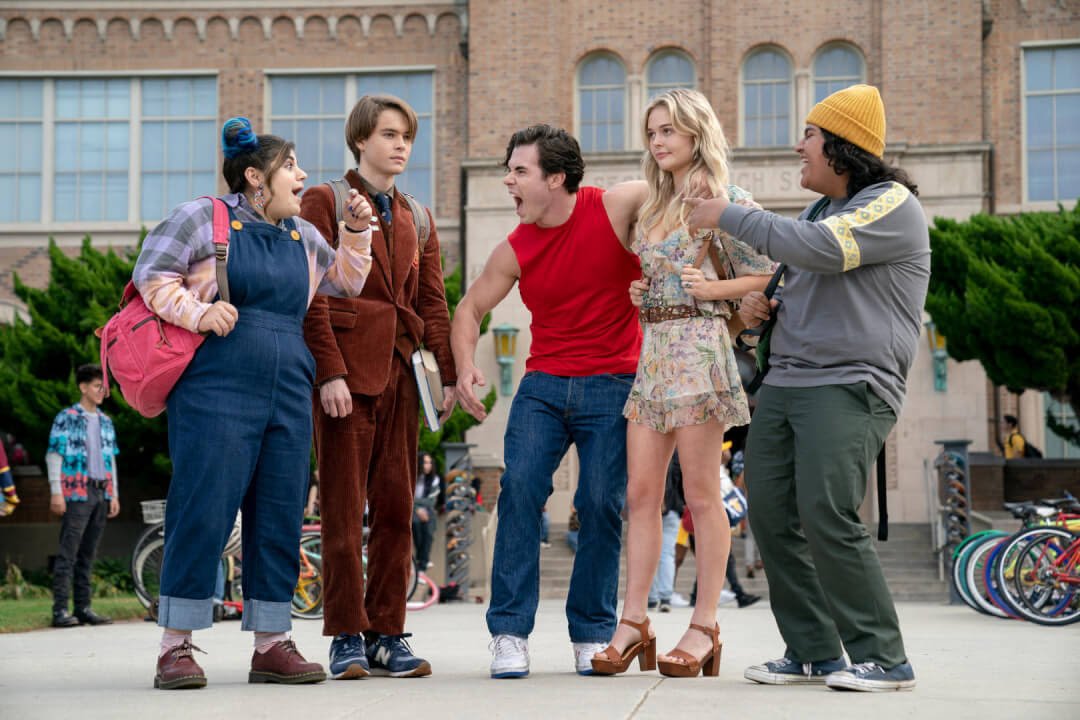 September 8, 2020 | Leave a Comment
Check out this week's assortment of new releases for your home entertainment enjoyment, including the sequel to the Netflix horror/comedy The Babysitter.
---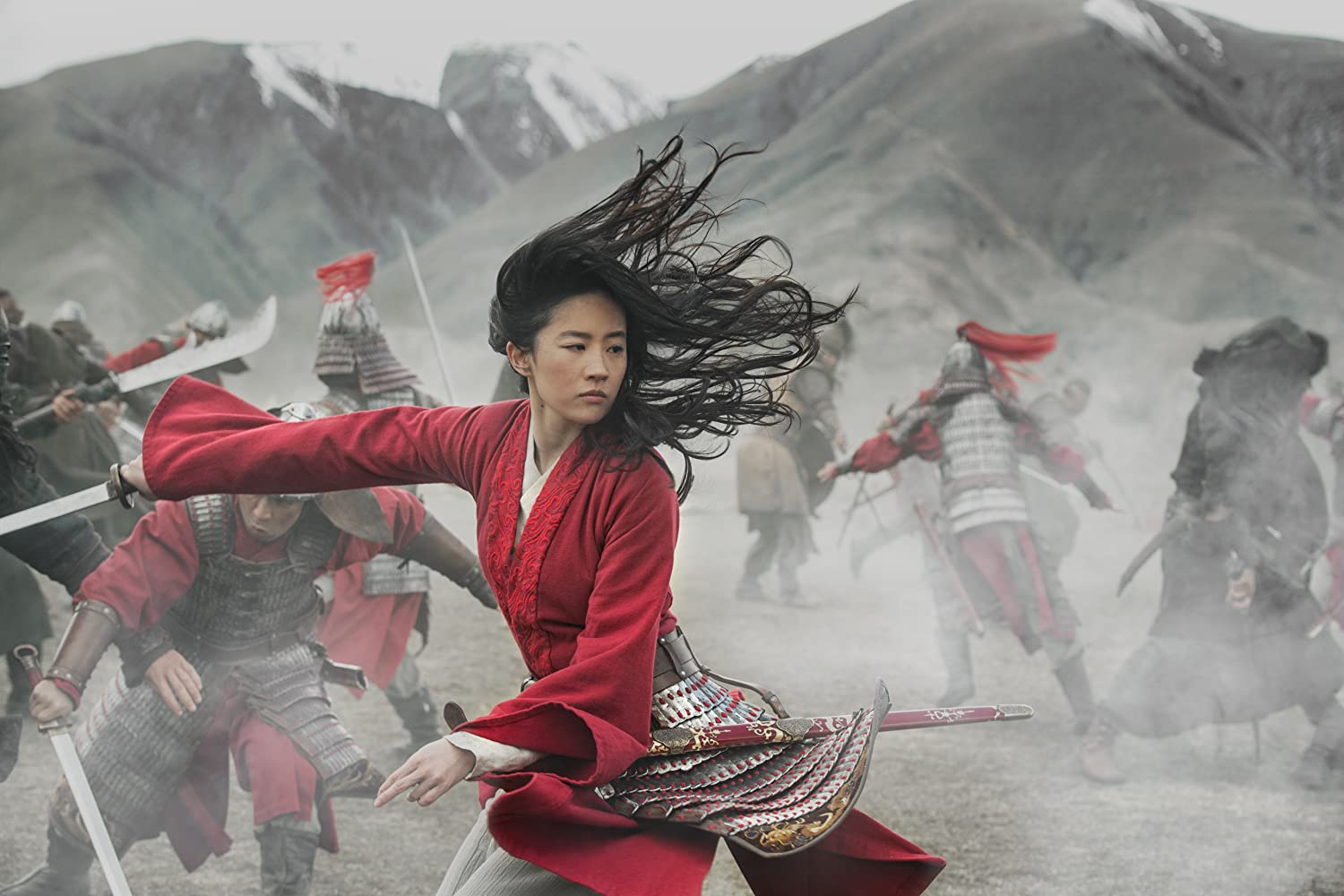 September 1, 2020 | 1 Comment
There's something for everyone in this week's new releases, including Mulan on Disney+ and the DVD release of Irresistible. Check out the trailers inside.
---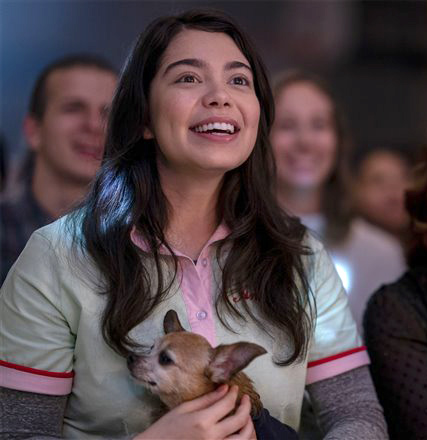 August 27, 2020 | Leave a Comment
It's an excellent week for new releases on streaming services and VOD. After 29 years, Bill & Ted are back with a new adventure. Click here for more highlights!
---