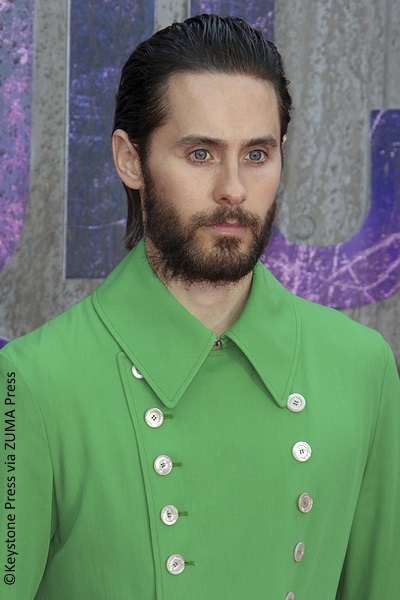 From Suicide Squad to the Blade Runner sequel, Oscar winner Jared Leto evidently has a soft spot for big-budget blockbusters.
It was announced on Thursday that the Dallas Buyers Club actor will share the screen with the original film's star Harrison Ford and Ryan Gosling in the highly anticipated Blade Runner sequel, which is currently untitled.
Details about Jared's role and the film itself are being kept under wraps, but it has been revealed that the sequel will be set several decades after the 1982 sci-fi classic.
Blade Runner, which was nominated for two Academy Awards, follows a cop named Rick Deckard (Ford) in a dystopian Los Angeles. He is tasked with hunting down and terminating four androids who escaped from a space colony and returned to Earth to reunite with their creator. The film is based on the novel Do Androids Dream of Electric Sheep? by Philip K. Dick.
Harrison will reprise his role in the sequel, and along with Ryan and Jared, will be joined by Robin Wright, Ana de Armas and Barkhad Abdi.
The film is set to be directed by Denis Villeneuve, whose past credits include Prisoners and Sicario. He's also helming the Amy Adams sci-fi film Arrival, which will screen at TIFF and is already generating awards buzz.
The Blade Runner sequel will be produced by Alcon Entertainment, which also owns the rights to the franchise.
Ridley Scott, who directed the original, is on board to executive produce. The film will hit theaters on Oct. 6, 2017.
What sort of role would you like to see Jared play in the Blade Runner sequel? Let us know!