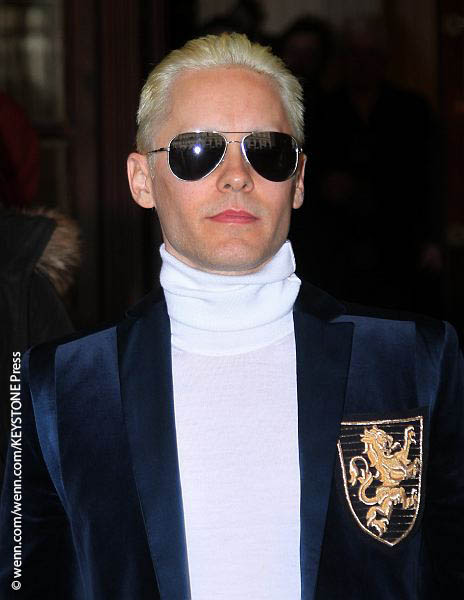 Suicide Squad star Jared Leto was questioned by police Tuesday after his brother Shannon, whom he was travelling with, was involved in a confrontation with a member of the paparazzi at LAX this week.
Jared and Shannon, who is a drummer in Jared's band, 30 Seconds to Mars, had just arrived in town and were about to get in a car to drive away from the airport when his brother punched the photographer, giving him a bloody lip.
Police were called and everyone involved was questioned. Jared and Shannon had to remain at the airport to be interviewed by police, but the police decided after questioning that no arrests were necessary.
According to TMZ, Shannon and the photographer shook hands and went their separate ways. ~Greg Chisholm