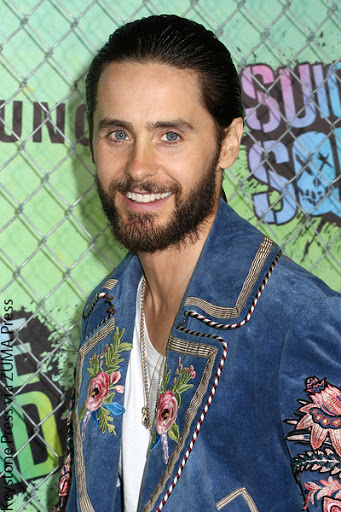 Jared Leto may play a maniacal madman as the Joker in the upcoming Suicide Squad, but while promoting the film during an E! Online interview, he was anything but menacing while recalling a number of first times.
The 44-year-old Oscar winner took a stroll down memory lane when he was asked about his first auditions. He said, "One of my first auditions was for one line in Star Trek, just one line in Star Trek: The Next Generation. Great show, but I was terrible and definitely did not get the part."
He continued, "I remember going up for WKRP in Cincinnati… They tried to remake the show. Definitely didn't get that part. I remember being so bad, just being so embarrassed reading. How can you be so bad?"
The Dallas Buyers Club star was then asked about his first kiss, but shied away from revealing steamy details.
"That's a little too naughty to talk about. I mean, that's a whole different show," he said. "It makes your head spin."
Jared also shared information about a few other firsts. He said his first red carpet appearance was in Cannes for the Oscar-nominated drama Requiem For A Dream (2000), his first onscreen kiss was for How to Make an American Quilt (1995), and one of the first concerts he attended was put on by the heavy metal band Iron Maiden.
The musician-turned-actor is set to storm into theaters with a gaggle of anti-heroes — including Will Smith and Margot Robbie — in Suicide Squad, out this Friday, August 5.