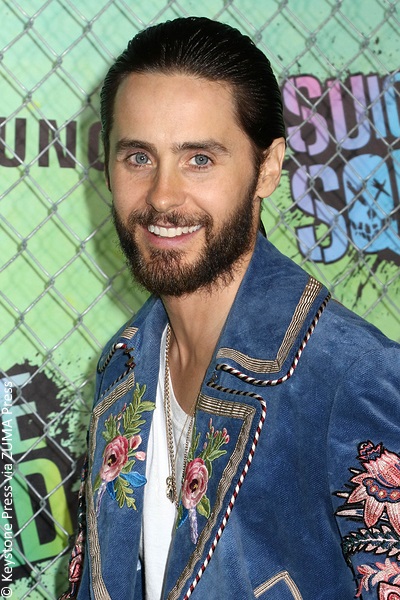 Jared Leto has cemented himself as an actor who can seamlessly transform into characters, from a transgender woman with AIDS in Dallas Buyers Club to a maniacal supervillain known as the Joker in Suicide Squad. With news that he'll portray iconic artist Andy Warhol, it appears he's staying the course.
The 44-year-old Oscar winner has been cast in a new biopic titled Warhol. The film will chronicle the life of Andy, who led the visual art movement known as pop art in the '60s, and is set to be written by The Wolf of Wall Street's Terence Winter and produced by The Social Network's Michael De Luca.
Warhol will use a book by Victor Bockris as source material. Titled Warhol: The Biography, it was released in 1989, two years after Andy died.
Openly gay at a time when homosexuality wasn't accepted, Andy became a household name by blending American consumerism with art. He worked with Campbell's soup cans, Coca-Cola bottles and celebrities, to name a few.
His art studio, called The Factory, was a hub for New York's artistic crowd. Andy also managed Lou Reed's Velvet Underground for a time and was a staple in New York's famed Studio 54 nightclub scene.
Jared is an avid fan of Andy's, having quoted him on numerous occasions in interviews. During a Rolling Stone interview in 2013, he used one of Andy's lines in reference to his own career's diversity: "Labels are for cans, not people."
In addition to Michael, Jared is also listed as a producer on Warhol.
A timeline for the film has yet to be released.
Jared is currently shooting director Denis Villeneuve's untitled Blade Runner sequel.
What do you think of Jared's casting as Andy Warhol? Does the world need another Andy film? Share your thoughts with us.