Jason Momoa shaves head to protest single-use plastics
By Alexandra Heilbron on September 7, 2022 | 7 Comments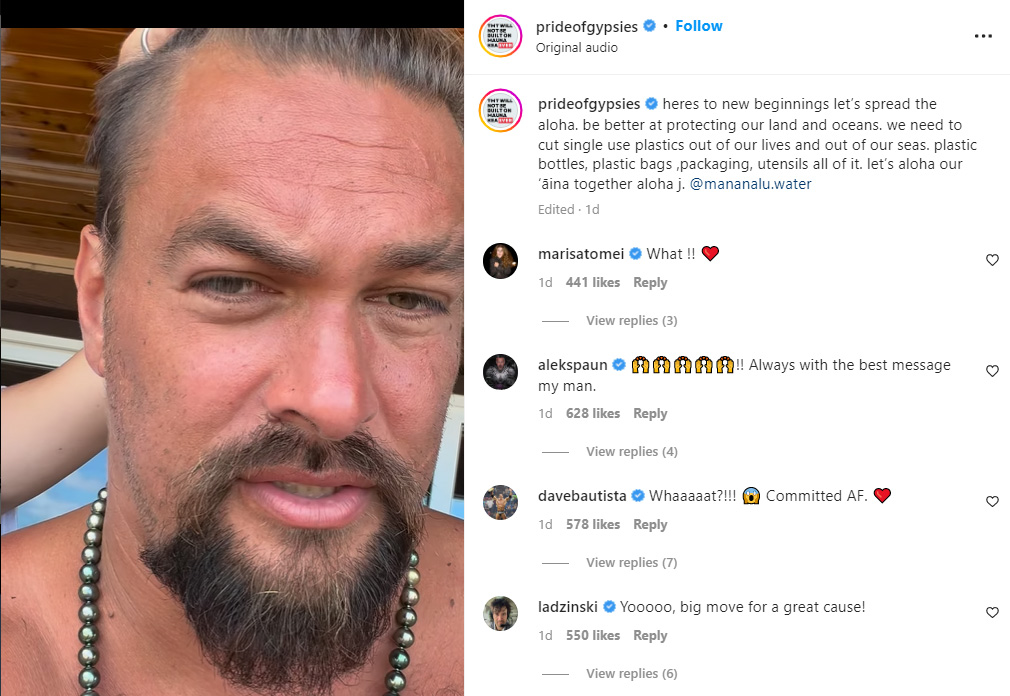 In protest of single-use plastics, Aquaman star Jason Momoa had his long locks cut off and his head shaved. He made a video of the event and posted it to his Instagram account, @prideofgypsies.
At one point in the video he holds up two braids that the hairdresser had just cut off, saying that he'd never felt the wind on that particular area of his head.
"I'm tired of these plastic bottles. We've got to stop," he pleads. "Plastic forks, all that s–t. It just goes into our land. It goes into our ocean. I'm here in Hawaii right now and just seeing things in our ocean, it's just so sad. So please, anything you can do to eliminate single-use plastics in your life, help me."
He holds up a metal water bottle and adds, "Plastic bottles are ridiculous. Bring your canteen, or now everyone's making the aluminum [water bottles], which is fantastic."
The Aquaman sequel, Aquaman and the Lost Kingdom, is scheduled to release in theaters on December 25, 2023. ~Alexandra Heilbron
---
---
---
---
Similar Articles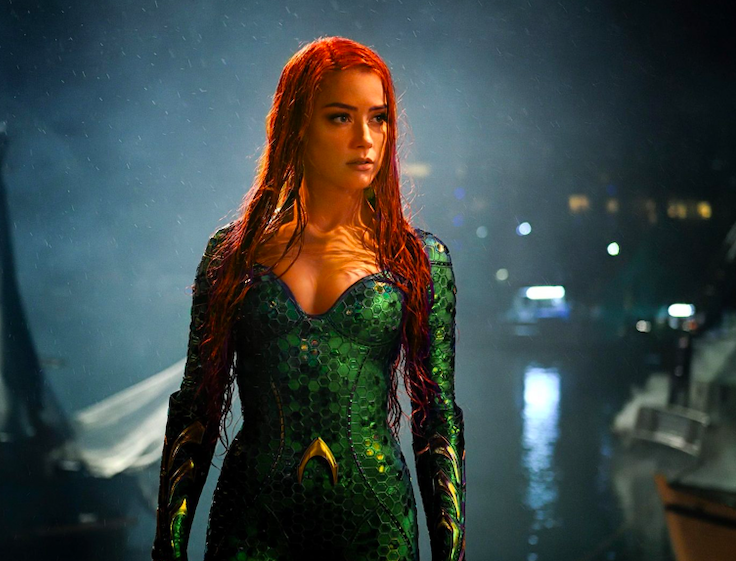 June 15, 2022 | 19 Comments
Amber Heard will appear in Aquaman and the Lost Kingdom, despite rumors stating otherwise. This is also in spite of fans petitioning to get her fired.
---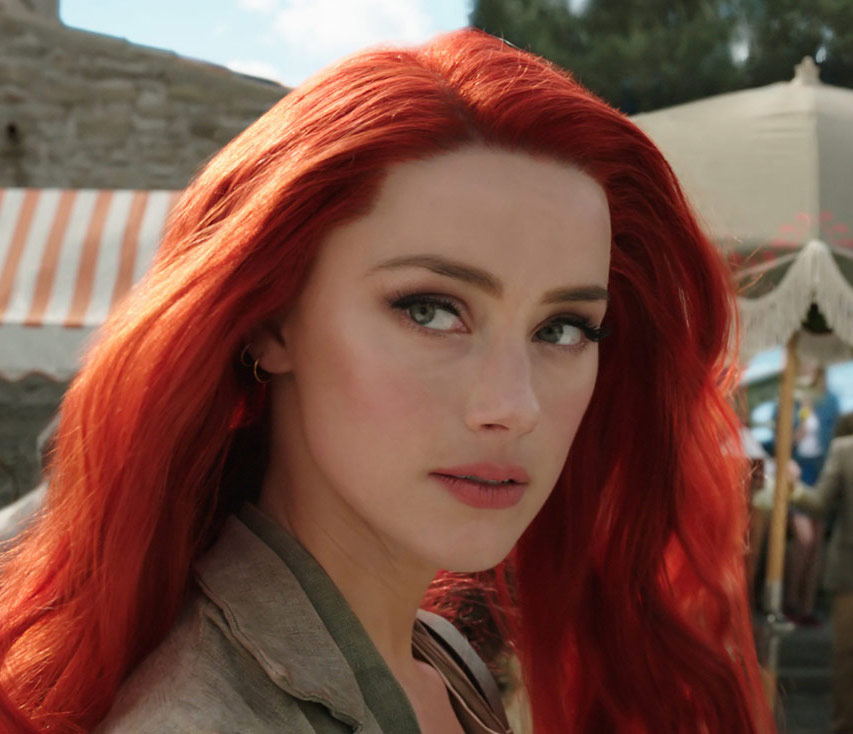 April 13, 2022 | 19 Comments
DC Films President Walter Hamada said during a deposition that Warner Bros. initially declined Amber Heard's option to appear in Aquaman and the Lost Kingdom.
---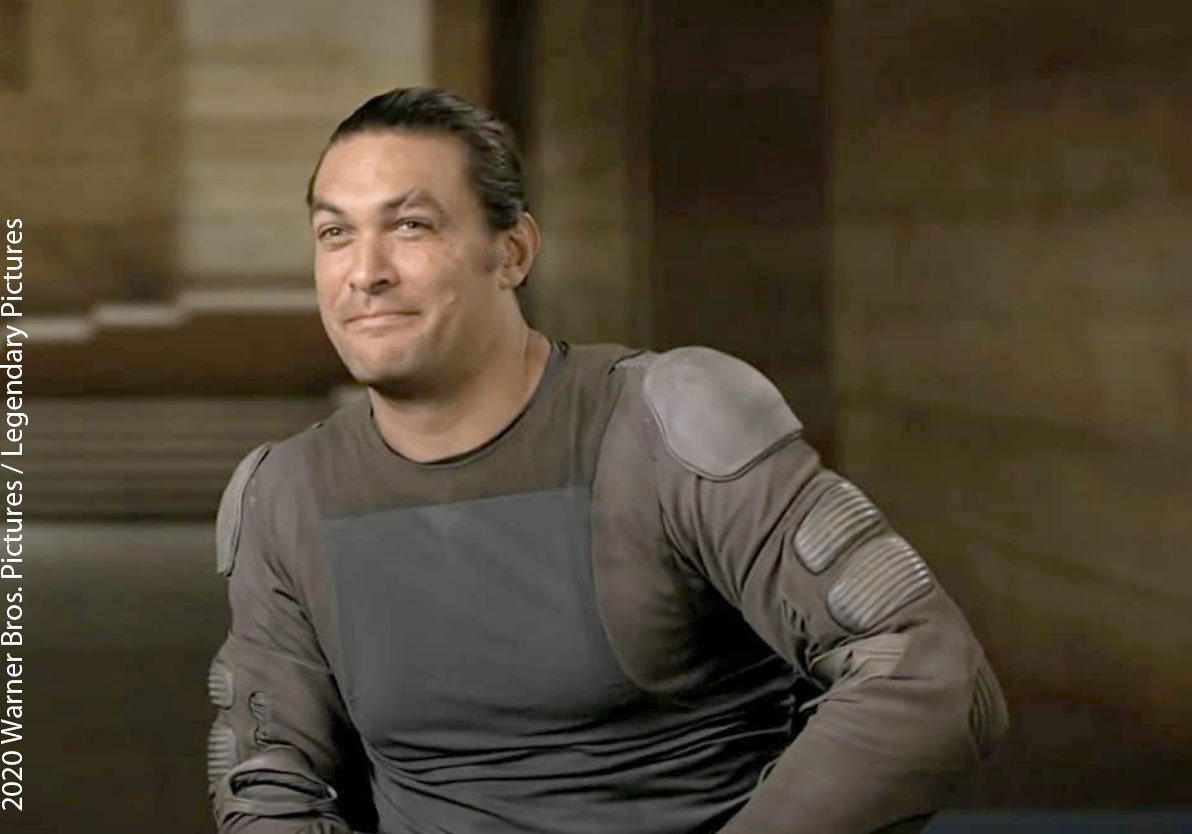 August 4, 2021 | 23 Comments
After being asked an uncomfortable question about something his character did on an episode of Game of Thrones, Jason Momoa clammed up. Click to find out why.
---