Jay Baruchel, Dean DeBlois talk How to Train Your Dragon 3
By Marriska Fernandes on May 21, 2019 | Leave a Comment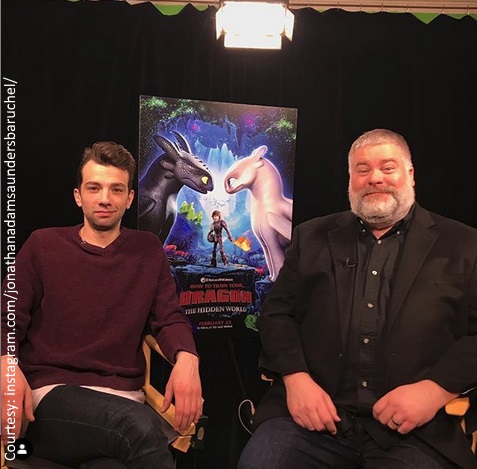 Jay Baruchel and director Dean DeBlois talk about the How To Train Your Dragon franchise and how they feel about it coming to an end.
The beloved How To Train Your Dragon franchise comes to an end with the final film in the trilogy, How to Train Your Dragon: The Hidden World.
Jay Baruchel, who voices the character of Hiccup, and director Dean DeBlois have been on this journey together from the very first film, almost a decade ago.
With the movie releasing on Blu-ray and DVD today, I had the chance to talk to them in Toronto about their journey so far, about working together and the Canadian element in the film (as they are fellow Canadians). ~Marriska Fernandes

Dean, you've been working on the films from the start, what was it like to finally say goodbye to them?
I'm very proud and satisfied. It's been 10 years, a considerable amount of time in my life — a real era in my life and the lives of the people who worked on the movies. We delivered on our ambitions. We told a sweeping story in three acts and did it with integrity. There's a great pride in the mission accomplished. What I will miss most is the team we've assembled. Working together for 10 years with the same artists, actors, technicians — it does create a real family atmosphere. We may never be assembled in that same configuration again so I definitely have bittersweetness in my heart about that.
Did you always know this is how the story would end?
Yes, the moment that we decided it was going to be a trilogy, the ambition of seeing Hiccup go from where he started as a bit of a nuisance to eventually being the respected, selfless leader — there's definitely that arc in place. We thought it would be a real challenge to try and tell that story, and see that transformation against the backdrop of seeing the dragons become closely interwoven with the Vikings, but eventually separated again.
Jay, you've been with the movies from the start and also a part of the TV show — are there similarities between you and Hiccup and his journey along the way?
Oh, yes. Where do I begin? Sometimes it's hard to say where I end and Hiccup begins. In the first film, I was definitely drawing from my experiences from childhood. I understood very intimately what it was to be a sort of square peg and to feel at odds with the culture you grew up in. Then I understood things that were told were failings in my character that ultimately ended up being virtuous, which is very similar to Hiccup's journey in the first one. Then at a certain point, he caught up to me. I, as a 37-year-old man, by virtue of being 37 and being married and having a house — I have way more responsibilities than I did when we started recording this… back when I was 25 or whatever. That's exactly where Hiccup is now, in the final film. There's a lot of me in him. I might just be flattering myself. Let's put it this way. If I could be half the man Hiccup is, I'll be a very happy person.
Jay, how would you describe Dean as a storyteller and director?
In a word, a hack (laughs). No, he's one of the world's greatest living storytellers as far as I'm concerned. He has an instinctive, innate, natural understanding of what makes a story compelling. He has a surplus of compassion as well. He's one of the kindest souls I've ever met. And that is the key to telling good stories. For me, I have gotten to make three movies with him and it's been an incredible privilege. Not only is it fun to work with him and I get along with him, but also selfishly, I've gotten to train under him. As someone who wants to tell stories for the rest of my life, I am beyond blessed that I got to make not just one movie but three movies with him and I have gotten to pick his brain. The world is much better having him as a filmmaker in it.
As a director yourself, what's the best piece of advice you received from him?
I think it would be commitment and self-belief — it's an inherently collaborative art form and so part of it is understanding other people's ideas and thoughts but ultimately that can influence, but shouldn't steer you away. In your heart of hearts, if you believe something, you should follow that and know that the movie will benefit from that. That way you avoid too many cooks spoiling the broth. If anything, it is to be honest and open and proud of the ideas I have. He is committed to making a movie he has wanted to make. He wanted to make Star Wars since he was a kid and he's done that. I think he always, no matter what, has one foot back in his childhood. I think he knows the key to making something special is to never lose that sense of childlike wonder. So even if you know how a movie is made, I suspect he can still watch movies as a kid. That's something I remind myself to do.
Dean, how would you say Jay has grown as an actor since you started working with him 10 years ago?
Not at all (laughs). Jay has a very distinguished responsibility, having to carry not only one movie but all three of them. It's a grand arc for a character. That evolution had to be embodied and had to be given that authenticity and sincerity that only Jay can bring to the character. He was of great help to me in flushing out the stories that make up the trilogy, and to be able to go to Jay early on and read an early script, react and to be honest, both in his praise of it in the elements he really got behind, but also where it lacked. You can't make these movies alone. You need to rely upon those collaborators who carry it over the line and Jay is one of those people. It's a lot of fun to work with Jay because he knows the characters so well, and he knows the world and the tone, so he could actually go off script and it would be entirely different from what I'd written and, almost always, better.
As fellow Canadians, what's the most Canadian element added to the franchise?
Jay: There's been my secret three-movie mission of sneaking Canadian terms of phrase and intonations into everything and a certain point I just decided Hiccup was Canadian! (laughs) But I also think that the value system that Hiccup espouses are values that are very much in keeping with Canadian culture and so inevitably Dean and I both grew up [in Canada] and we share values and beliefs in common so it's always been a movie about believing in more than yourself, for having great beliefs in your society and culture and being very pro-diversity. It's something that comes from an open culture like Canada.
How to Train Your Dragon: The Hidden World is now available on Blu-ray and DVD and Digital HD. ~Marriska Fernandes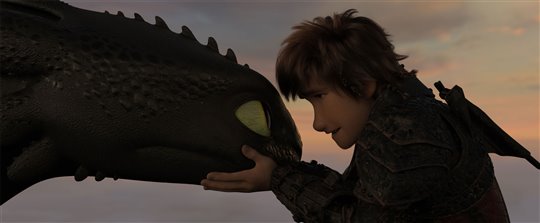 ---
---
---
Similar Articles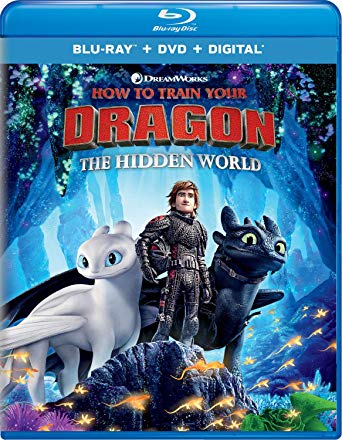 May 21, 2019 | Leave a Comment
This week offers plenty of DVDs and Blu-rays that you can choose from. From a beloved animated film to a rom-com to a dramedy, here's what's coming out today.
---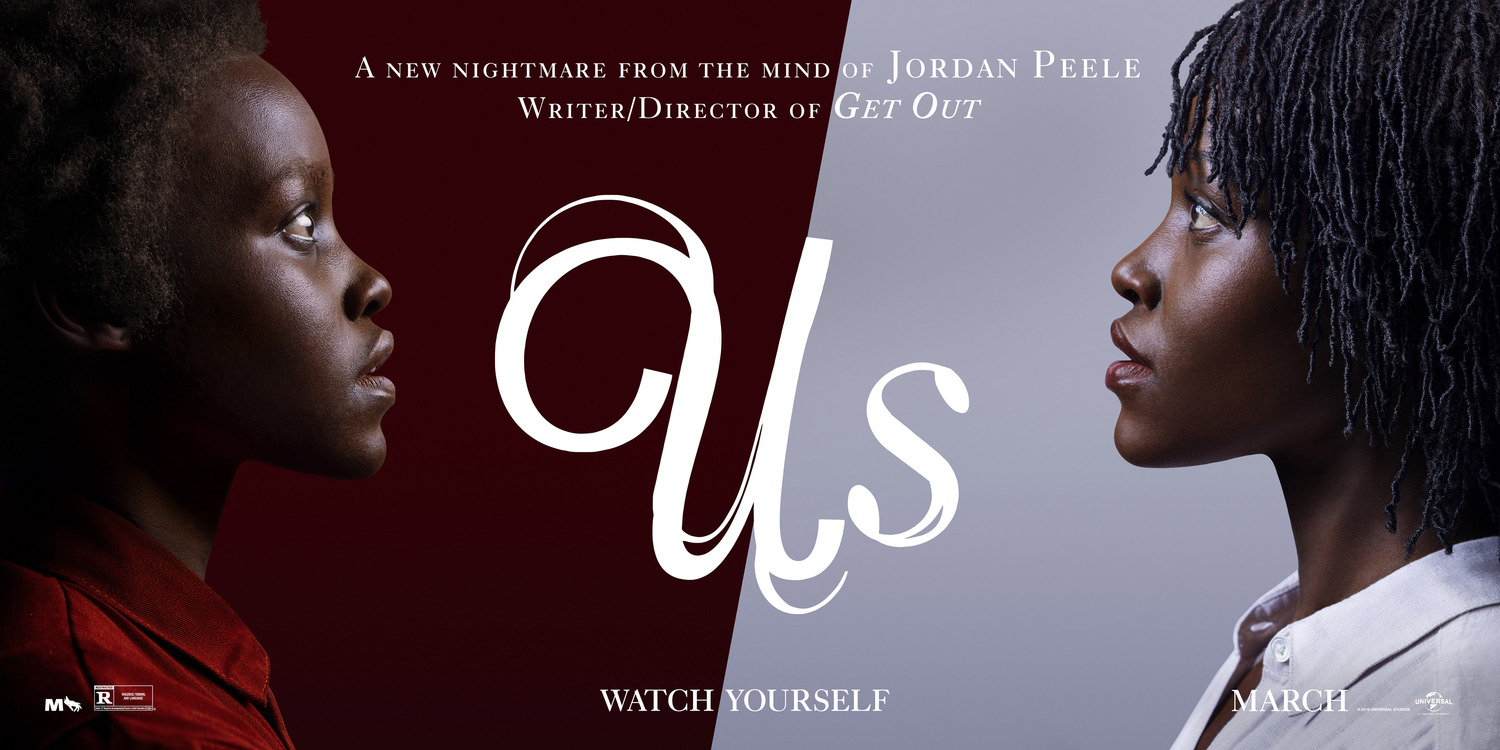 March 24, 2019 | Leave a Comment
Horror film Us starring Winston Duke and Lupita Nyong'o took the crown this weekend at the box office. Click here to see which other movies made the list.
---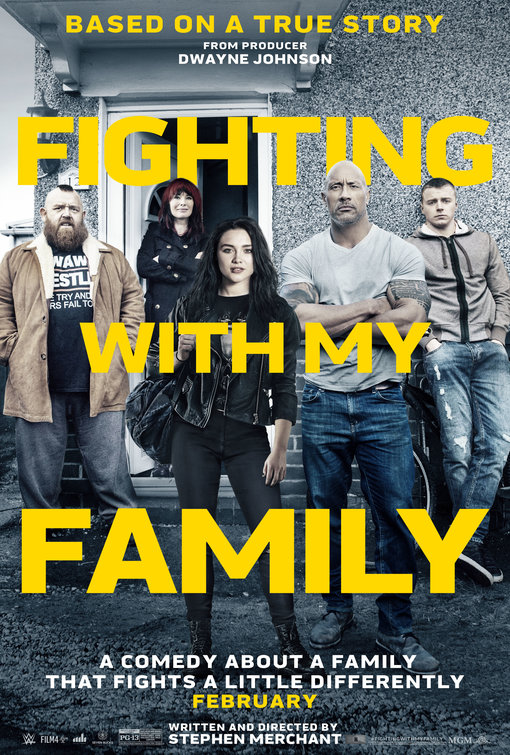 February 22, 2019 | Leave a Comment
A comedy-biopic, an animated film and a drama-thriller are all opening in theaters today. Watch trailers, read synopses and get showtimes by clicking here!
---