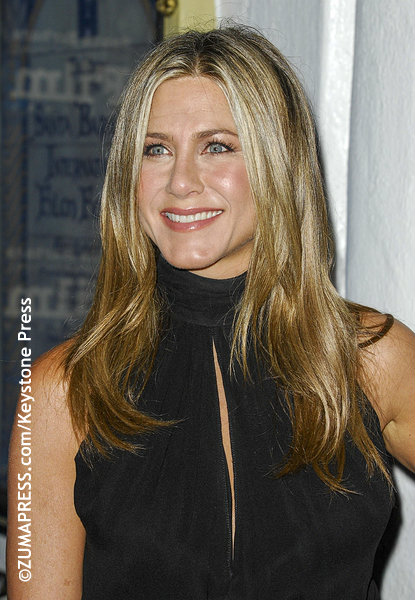 A trip to the garden centre is likely in Jennifer Aniston's future, after an alleged drunk driver lost control of his car and plowed through her front lawn.
No one was hurt in the incident Saturday night outside the actress's Bel Air mansion, but TMZ reports that several plants and a few feet of lawn were destroyed.
Jennifer's security guard called the police but the driver allegedly claimed he was not behind the wheel.
After examining security footage that showed the individual at the scene and failing a breathalyzer test, he was arrested.
It is not known whether the Friends star was at her home at the time of the incident.
Jennifer paid $21m for the Bel Air mansion in 2012 and embarked on huge renovations last year. One notable update was the $70,000 walk-in wardrobe, complete with skylights and a powder room. ~Suzanne Coolen