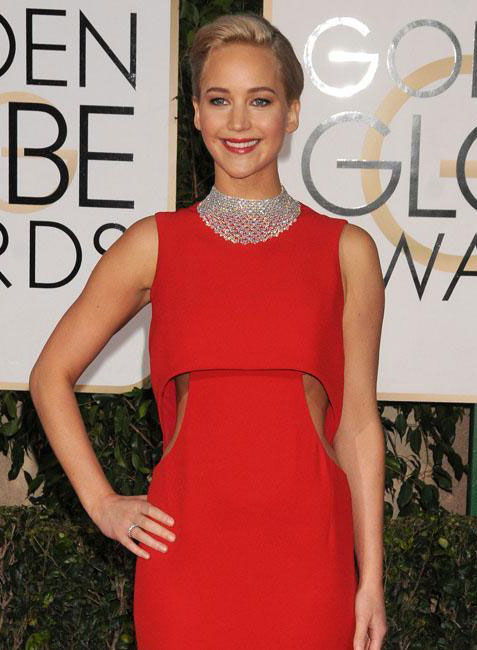 Jennifer Lawrence thinks Amy Schumer's boyfriend is "hot."
The Joy actress has given her seal of approval to her friend's new man, furniture designer Ben Hanisch, and is amazed at how "nice" he is.
She told Extra: "Ben's great. Ben is, like, hot and when I first saw him I was like 'Ohhh' … He's like super sweet, he does not have to be that nice cause he's hot."
Amy and Ben only went public with their romance last week, but she revealed at Sunday's Golden Globe Awards that they are "in love."
The Trainwreck star gushed: "We're really psyched, we're in love, and I'm really proud I can take him to the White House to stop gun violence."
Amy – whose official 'date' for the evening was her sister, Kim, though Ben was also in attendance – was nominated for Best Actress in a Comedy for 'Trainwreck' but joked her successful personal life was more of an "accomplishment."
She told Extra: "Having a boyfriend is my biggest accomplishment this year. I did write and star in a movie — that's why I'm here."
Meanwhile, Jennifer has admitted she was surprised to beat her 34-year-old pal to the Golden Globe for Best Actress in a Comedy.
She said: "She (Amy) is gonna be fine. It wasn't a matter of feeling bad, because she's funny and hilarious and will win many things. I really expected Amy to win, so this was very truly surprising for me. I was just really surprised."