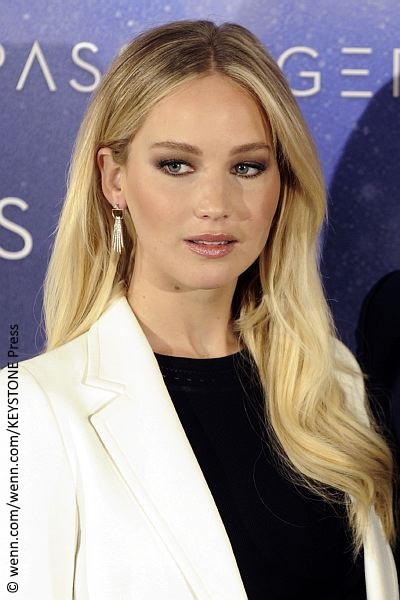 Jennifer Lawrence has kicked off her Oscar campaign for her role in mother! in classic J-Law fashion.
She and director Darren Aronofsky, 48, attended a New York screening of mother! hosted by The Academy of Motion Picture Arts & Sciences.
During a Q&A at the Museum of Modern Art, Jennifer flipped the middle finger at the critics while Darren, who she has been dating since they completed filming the movie last year, found it very amusing and laughed beside her.
She was recounting a story about making the film when she decided to make her favorite gesture that she has pulled off in the past, be it at red carpets or interviews. Remember when she infamously flashed her middle finger in the press room moments after she picked up Best Actress Oscar for her role in Silver Linings Playbook?
If she scores a fifth Oscar nomination for her role in mother!,  she would be the youngest actress to earn five Oscar nods. Kate Winslet achieved that feat when she was 32 while Meryl Streep earned it at 35. ~Marriska Fernandes