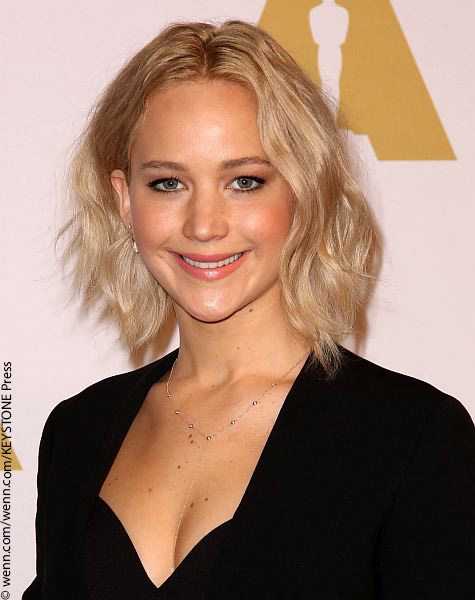 Jennifer Lawrence may be gearing up for this Sunday's Best Actress Oscar race, but she has just come out on top in a different contest: Jennifer was named this year's highest paid Oscar-nominated actor by Forbes.
Jennifer reportedly raked in an estimated $52 million pre-tax between June 2014 and June 2015, thanks to the success of the last installment in The Hunger Games franchise, a lucrative Dior contract and her Oscar-nominated performance in Joy.
Her hefty earnings easily outweigh those of her fellow female nominees, including Cate Blanchett, Brie Larson, Kate Winslet and Rachel McAdams. No other actress nominated this year pulled in over $6 million.
Jennifer's fruitful year also put her on top of 2016's Oscar-nominated male actors. Leonardo DiCaprio, poised to snatch his first Academy Award this weekend for The Revenant after five losses, earned the most on the men's side with an estimated $29 million. On the Forbes list of actors, DiCaprio came in at #13.
The Forbes list places Jennifer behind only Robert Downey Jr., who banked an estimated $80 million, predominantly due to his Avengers: Age of Ultron paycheck. Although he has been nominated twice in the past, his work this year in the Marvel superhero flick went unnoticed by the Academy.
According to Forbes, the closest female on Jennifer's tail is Downey Jr.'s Avengers co-star Scarlett Johansson, who brought in $35.5 million. ~Matthew Pariselli