Jennifer Lawrence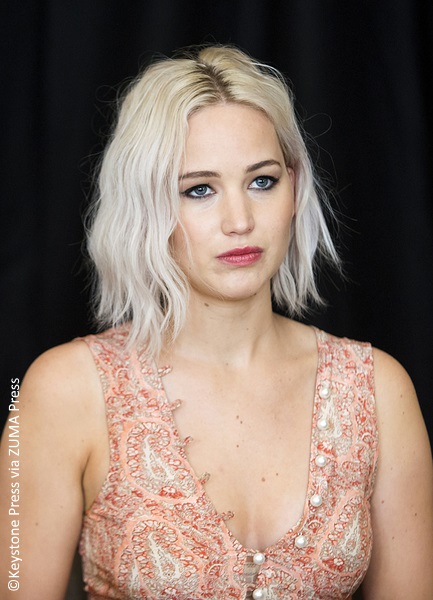 is yet another Hollywood star who is candidly speaking out about November 8's incredibly divisive election results.
In an open letter titled "Don't Be Afraid, Be Loud: Jennifer Lawrence on What We Do Now," Jennifer asked some of the questions that nearly half of Americans have been asking themselves since Donald Trump's shocking defeat of Hillary Clinton on Tuesday.
"Is this the stark reality? It doesn't matter how hard you work or how qualified you are, at the end of the day, if you're not a man? Is that what we just learned?" she began the letter, which was published on Vice's Broadly website on Thursday. "This country was founded on immigration and today the only people that feel safe, that their rights are recognized and respected are white men."
The Oscar-winning actress then admitted that while staying positive and supporting America's democracy may be difficult, the more pressing question remains, "What can we take away from this?," calling it "a genuine question we should all ask ourselves."
Amid the incredible backlash and countless protests across America following the results, Jennifer then said that it's important to look towards the future in this time of transition.
"We shouldn't blame anyone, we shouldn't riot in the streets," she urged. "We should think strongly and clearly about what to do next because we cannot change the past."
While the Passengers star encouraged Americans to work harder at making change for the next generation, to "love your neighbor more than you've ever tried before," when it came to what to tell young women, she struggled to find the words.
"If you're a woman and you're worried that no matter how hard you work or how much you learn, there will always be a glass ceiling, then I don't really know what to say," she wrote. "I don't know what I would tell my daughter if I were you. Except to have hope. To work for the future."
She continued, "We're all allowed to be sad that the present isn't what we thought it was. But we mustn't be defeated. We will keep educating ourselves and working twice as hard as the man next to us because we know now that it is not fair. It is not fair in the workplace, so you make it impossible to fail. And like Hillary, it might not work."
Jennifer concluded the essay by boldly imploring Hillary Clinton supporters to stay strong, and to continue to "be an inspiration" and "get important things done," just like the former Secretary of State herself.
"Do not let this defeat you—let this enrage you! Let it motivate you! Let this be the fire you didn't have before. If you are an immigrant, if you are a person of color, if you are LGBTQ+, if you are a woman—don't be afraid, be loud!"
What do you think about Jennifer's essay? Let's continue the conversation below!