Jenny Han, Susan Johnson on To All the Boys I've Loved Before
By Marriska Fernandes on August 17, 2018 | Leave a Comment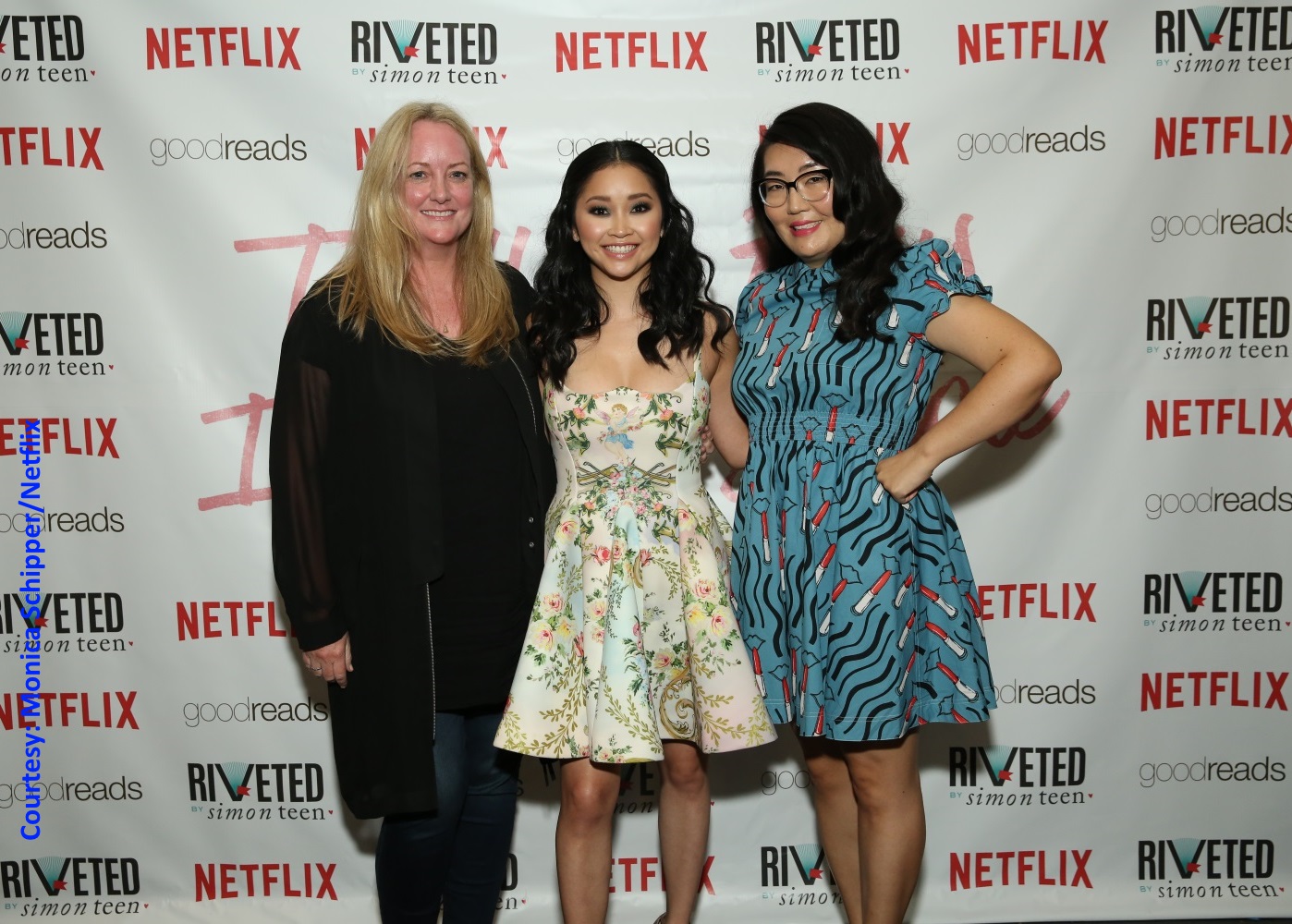 It's raining rom-coms on Netflix. The summer rom-com premiering today is To All the Boys I've Loved Before.
It follows high school student Lara Jean (Lana Condor), whose life spirals out of control when her secret love letters to every boy she's ever had a crush on are mysteriously mailed out.
Noah Centineo plays Peter, one of the recipients of these letters, who may or may not help Lara Jean out of this mess. The film also stars Janel Parrish and John Corbett. The movie is an adaptation of the novel by Jenny Han.
I chatted with author Jenny Han and director Susan Johnson in Los Angeles about bringing a teen love story to life, having an Asian-American actress as the lead, and more. ~Marriska Fernandes
Jenny Han interview:
Where did the inspiration for Lara Jean's story come from?
I used to write love letters when I was a teenage girl. But they were a secret. It was for my eyes only. I would pour out all my emotions. I would then seal it and put it in a hat box. That's where the idea actually came from.

Lara Jean is not written as a stereotypical Asian-American character. This film could have been whitewashed. What sort of conversation did you have with the director and producers?
It was a very long road to get to the point where I found these partners. While early on there was interest in the movie being made, the interest would fade when I would insist that she be Asian-American. The issue was that they didn't understand why she needed to be Asian. There was nothing in the plot that needs her to be Asian. I said, "Well, there's no reason for anyone to be anything, you just are." Having to explain why somebody has to be Asian was one of the things I struggled with early on so I had to say no more than once. I was more than happy to come together with Netflix and having people not being seen as a liability, but something they want to celebrate. The people in the companies I ended up working with were committed to it as well.
How did Lana fit the description for Lara Jean?
I saw her Instagram and had heard about her because I knew she was going to be in the new X-Men. She had a picture on Instagram of her in a soda shop and it was a vintage photo and she looked so cute to me and I thought, "She's adorable. I would love for her to be Lara Jean." I had her in my mind way early on. The character of Lara Jean is so much of a throwback. She's old-fashioned in a lot of ways. She's into a good vintage aesthetic and that caught my eye.

What was the one thing you had to make sure Netflix took into consideration when bringing your characters to life?
I really wanted to make sure her aesthetic matched the spirit in the book. Her clothes and her room is the way she expresses herself since she's an introverted person. I wanted to make sure those were reflected in the movie because I knew fans [of the book] would want to see that.
Is there any scene in the movie that differs from the book?
Yes, the first kiss in the movie is different from the book. It was just a logistic issue.
Thank you for the chat!
Thank you! It was so nice seeing you.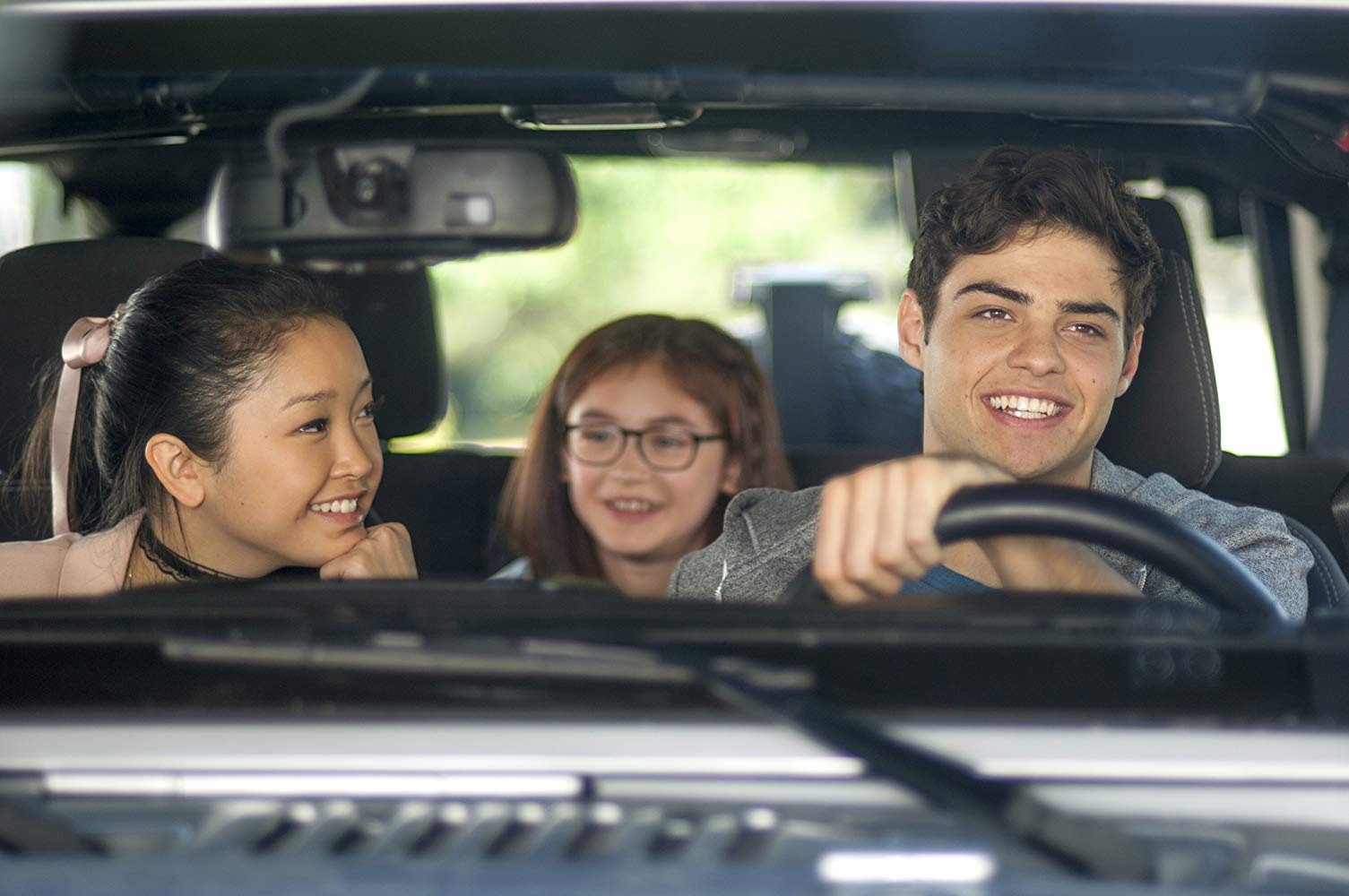 Susan Johnson interview:
What did you see in the script that made you want to be a part of this?
I wanted to make a movie that was hopeful and sweet and not full of angst. I liked her journey that she really did face her fears and stand on her own two feet and figure out what was right for her. And it worked out in her favor. It doesn't always happen that way, but it did for her. I loved the sister's angle of it and I'm a middle of three girls so that was important for me.
Tell me about the casting process.
I was just happy to keep it Asian-American. I think some fans were upset we didn't go full Korean-American for all the actors. But that was impossible to do. You have to mix looks and ages. That's a tall order. We basically put Lana and Janel first and we had to age up Kitty a little bit because that's a lot of dialogue for a young girl. So we needed someone a little older who could pull that off. And then past that we wanted to get pieces of the Asian-American life in the house itself. Then it becomes more normal. We wanted to be exclusive to everyone and not focus on their ethnicity past the casting.
Noah and Lana have such great chemistry. Can you talk about casting them?
We did a chemistry read. We had it down to five options for each role. As soon as you saw Noah and Lana together it was obvious. At some point I thought maybe Israel and Noah could play opposite roles but once you see them with Lana it became perfectly clear who should play what. Lana brings a lot of depth to her role. Just like Noah, she brings a lot of energy to the room. At the chemistry read I took her aside and said: "I'm not supposed to tell you this. I want you to play this role so I'm just going to give you a couple things that the producers are looking for notes wise. Throw your hair in a ponytail and let's go back in." And we did and that was it.
Which was the toughest scene to shoot?
Technically, the hardest scene to shoot was the hot tub, because we were in a part of town in Vancouver where you couldn't shoot past 10:00 at night. So we had to shoot in the middle of the day. It was hot… 95 degrees out and we had to ship in snow. So we had snow made for the outside of the cabin. And then we built a dark tent in that 100 degree heat! We put the hot tub in there with cold water and dry ice to make it feel steamy. It was the hottest day on the record for that day in Vancouver.
Wow, you don't see that when watching it.
Yeah, you don't. It's pretty funny.
I also love how the film didn't swap the love letters into emails or something more tech-based.
Yeah, me too and I like that they communicate in person. I also really like the scene in the diner. I feel like they're really connecting, especially right after the party. It's such a beautiful moment for the two of them. I really loved their performances.
Can you talk about your experience working with Netflix as a filmmaker?
The idea that 170 countries see the movie at the same moment, to me, is so interesting and so rewarding as a filmmaker. My last film came out theatrically and then went to Netflix three months later – that's sort of the standard. It was like we re-released the film all over again, because people were able to see it finally. I just love that they try things. The marketing on this movie has been unlike any studio film I've ever seen. They're very supportive of their filmmakers. It just makes you want to go back and when you go in to talk about ideas there, it's so collaborative. They know what they're doing.
To All the Boys I've Loved Before is now streaming on Netflix. Click here to read our interview with Lana Condor and click here to read our interview with Noah Centineo.
---
---
---
Similar Articles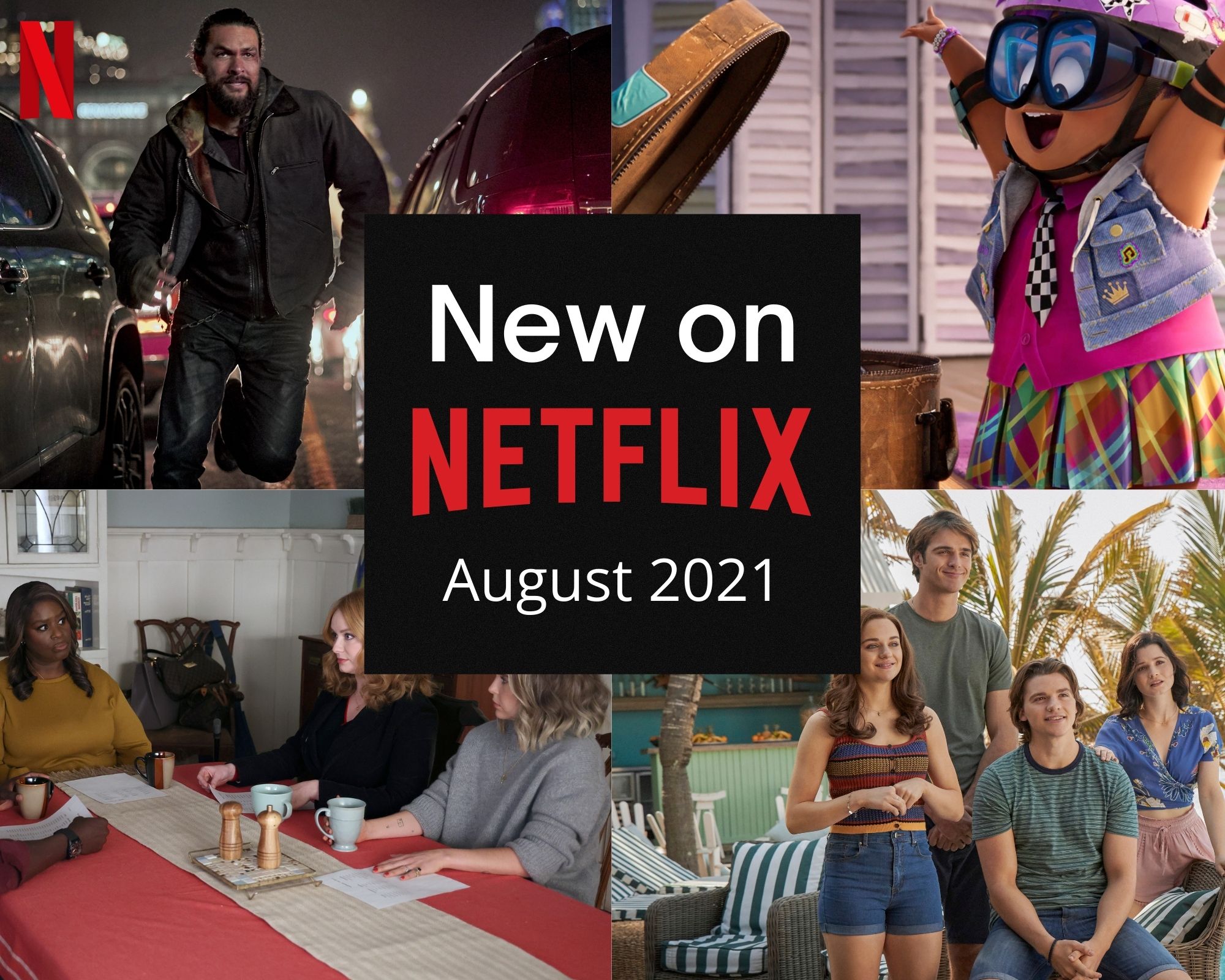 July 27, 2021 | Leave a Comment
Check out Netflix's new and original releases coming this August, including Sweet Girl with Jason Momoa, The Kissing Booth 3 with Joey King, Vivo, and more.
---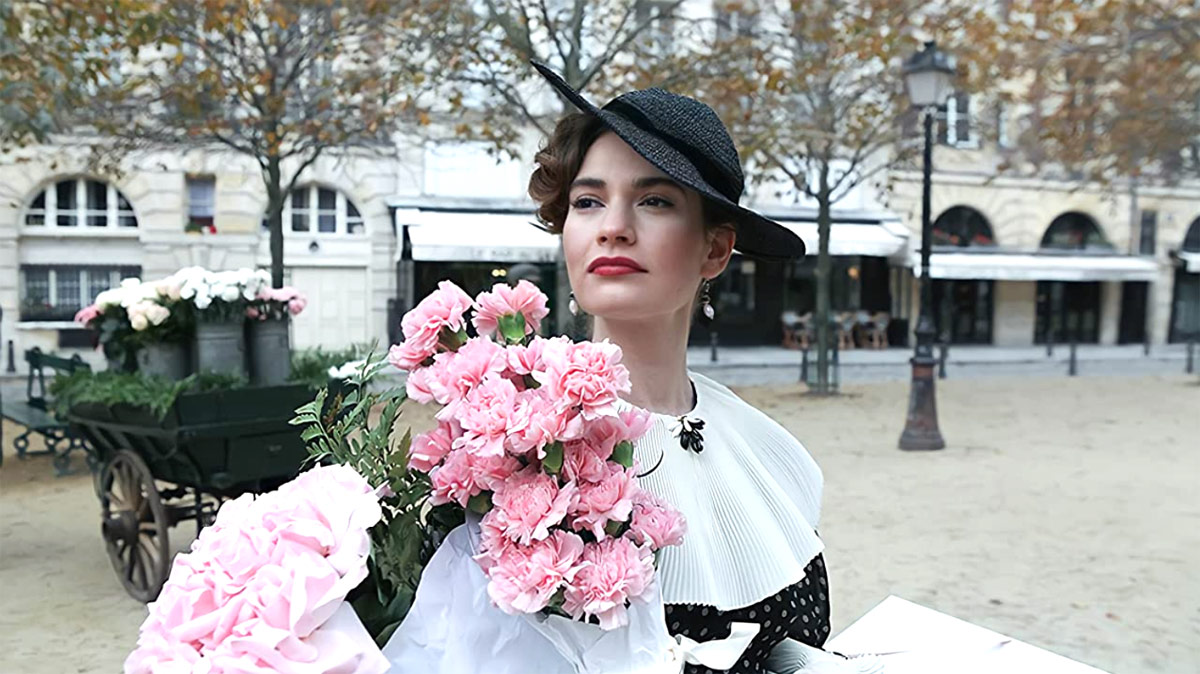 July 26, 2021 | Leave a Comment
Check out the new releases available at home this week, including The Pursuit of Love, Outer Banks 2, and Jungle Cruise with Emily Blunt and Dwayne Johnson.
---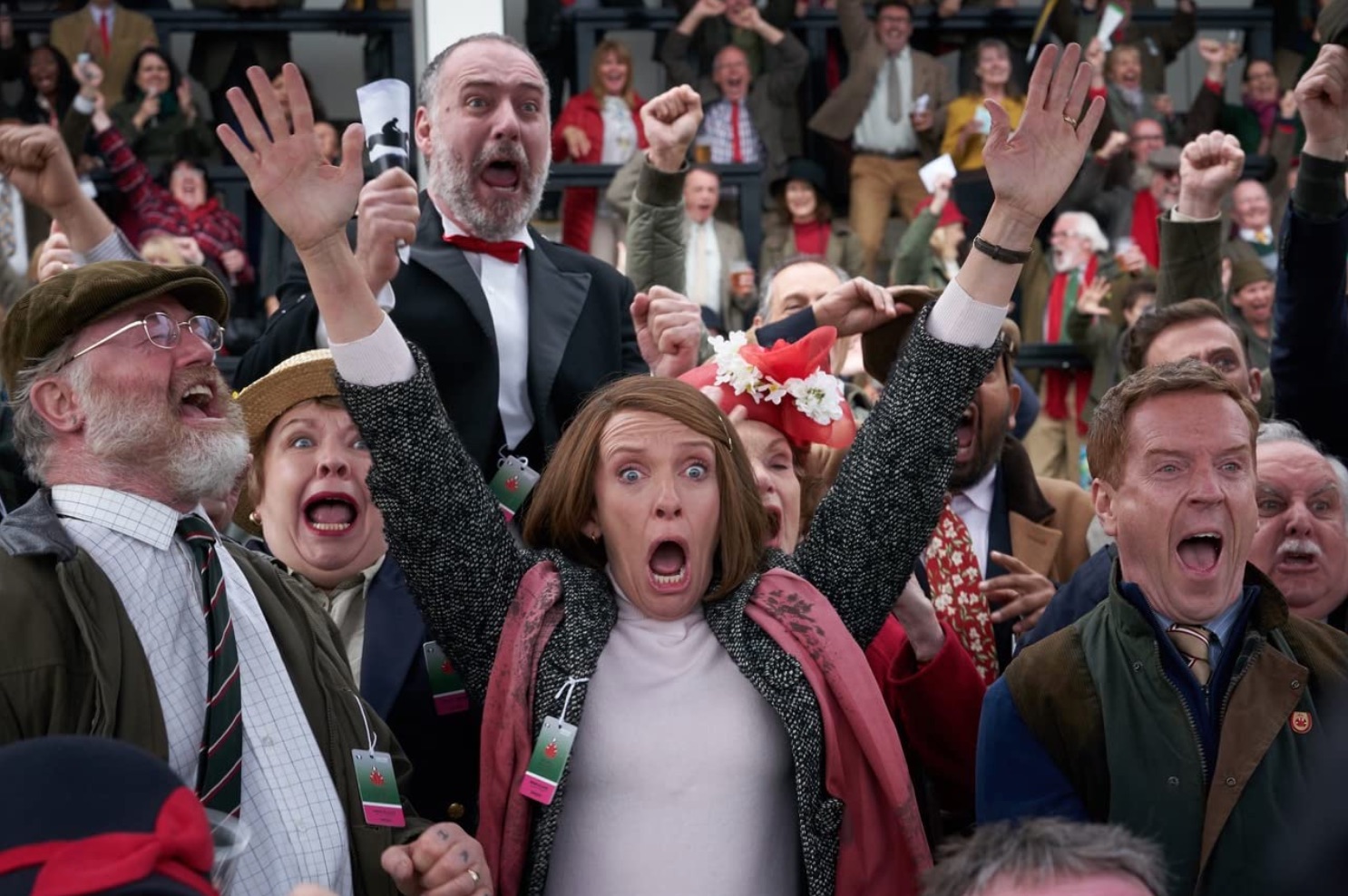 July 19, 2021 | Leave a Comment
Check out what to watch at home this week, including new releases Jolt on Amazon Prime Video, Dream Horse on DVD/VOD, and Turner & Hooch on Disney+.
---