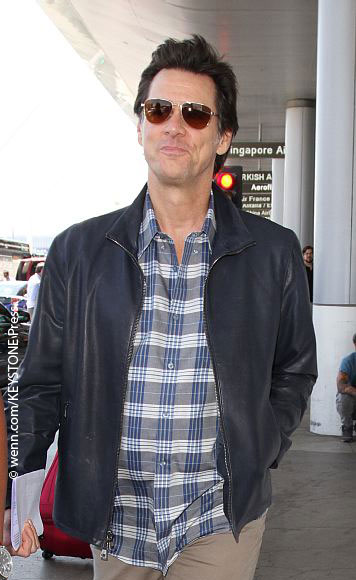 Jim Carrey's dramatic week in the spotlight has been taken to a new level.
The 54-year-old actor, who is entangled in the suicide of his ex-girlfriend Cathriona White, has reportedly hired two private investigators to "dig up dirt" on her family.
TheWrap states that Cathriona's attorney, Michael Avenatti, has publicly claimed that the Bruce Almighty star enlisted investigators "in an effort to try and intimidate [the White family] into dropping their cases."
Earlier this week, Cathriona's mother, Brigid Sweetman, accused Jim of failing to inform Cathriona of the STDs he was carrying while they were together. She asserts that Cathriona contracted STDs from Jim and that he deceived her about the symptoms.
Brigid then came forward and said that she would drop her charges against Jim if he released the results of a 2013 STD test he took under the alias "Jose Lopez."
In his statement, Michael said, "How dare Carrey and his Hollywood lawyers try and malign the family and intimidate them. Sending private investigators out to dig up dirt on a grieving mother is disgusting. These people have no bounds."
He also added that Jim's investigators have been trying to derive information from White's past friends in order to paint the family in an unfavorable light.
Cathriona died in September 2015. She was in Los Angeles when she overdosed on drugs allegedly obtained by Jim under the pseudonym "Arthur King."
What do you think of this development? If the Dumb and Dumber comedian has hired private investigators to "dig up dirt" on the White family, is that a justifiable defensive move or simply a malicious tactic? Share your thoughts with us! ~Matthew Pariselli