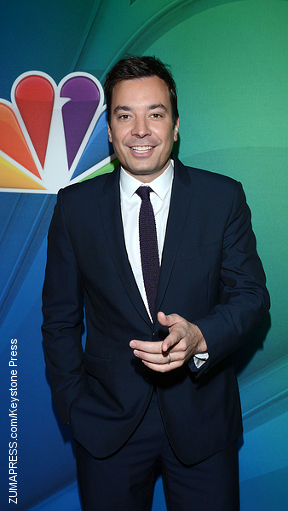 The Tonight Show host Jimmy Fallon had Nicole Kidman as a guest on his show Tuesday night and told her, "I don't know if you remember this, but we met before." Nicole replied, "Oh, I remember," and then laughed.
Jimmy told his version of the story, saying he was told Nicole wanted to meet him about a possible role in the movie she was working on, Bewitched. However, Nicole remembers it quiet differently. She told the host, "I just remember I liked you… Our mutual friend was like, 'Jimmy wants to meet you. You can go over to his apartment.' And I'm single and I'm like, 'Okay. cool.'"
A flabbergasted Jimmy responded, "Wait, what? What are you talking about? Did I date Nicole Kidman?" Nicole continued, "You put a video game on or something and I was like, 'This is so bad.' I swear! And you didn't talk at all. So, after about an hour and a half I thought, 'He has no interest [in me], this is so embarrassing' So, I left, and went, 'OK, no chemistry.' And then I was like, 'Maybe he's gay!'"
The pair — who had not seen each other since then — laughed about the awkward meeting, with Nicole saying, "Anyway, we weren't meant to be, right?" while Jimmy quipped, "Wow, did you  make a good decision." They tried to change the subject to Nicole's upcoming film, Paddington but weren't quite successful.
Check out the hilarious interview below. ~Janine Wyslobicky