Jimmy Hawkins remembers filming It's a Wonderful Life: interview
By Alexandra Heilbron on November 28, 2019 | 1 Comment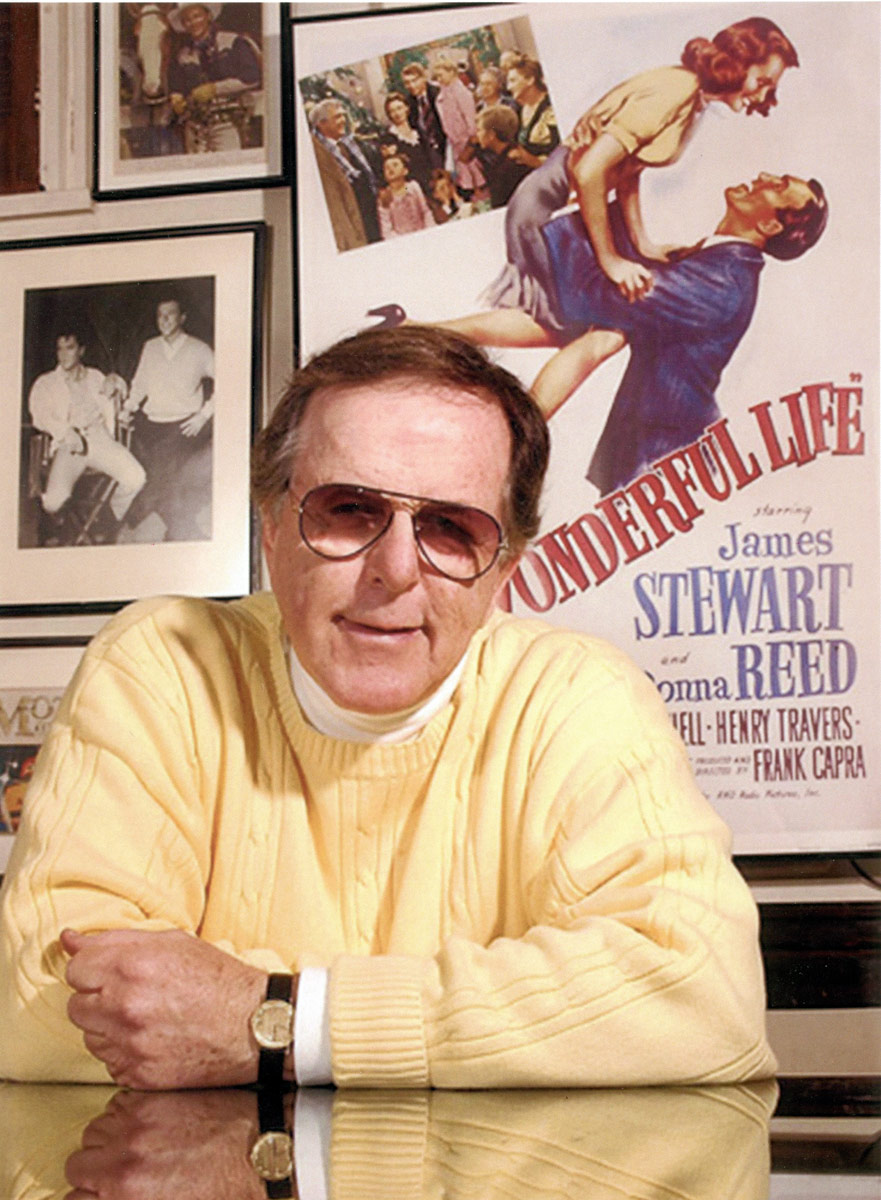 Jimmy Hawkins began appearing in movies when he was just two years of age, and by the time he was four, he was playing Jimmy Stewart's son in the classic Christmas film, It's a Wonderful Life, co-starring Donna Reed as his mother and directed by three-time Oscar-winner Frank Capra.
Jimmy continued to work in films and landed his first starring television role at age seven on the series The Ruggles, as the Ruggles' young son, from 1949 to 1952. From 1954 to 1957 he played younger brother Tagg Oakley in the series Annie Oakley, and went on to play recurring roles on hit series of the 1950s and '60s, such as The Adventures of Ozzie and Harriet, The Donna Reed Show and Petticoat Junction.
By the 1970s he was a film producer, and in the 1980s he added screenwriter to his talents. Jimmy has also authored several books. To commemorate the re-release of It's a Wonderful Life, now on 4K Blu-ray, he chatted with me about the movie, his lengthy career and his love of horses. ~Alexandra Heilbron
I'm so in awe of your accomplishments — how did you first get into acting?
Well, my mom wanted her kids to get in the business. Her uncle was the art director for Charlie Chaplin's films and she got my brother in first and then when I came along, she brought me in. I was very lucky, never stopped working. I did 40 movies before I was 10 and just was very blessed with a wonderful acting career and now producing. I can't get over the things I've been involved with and attached to. Just lucky, real lucky.
You were just four when you played Tommy Bailey in It's A Wonderful Life. Do you have…
Four-and-a-half. Half was a big deal.
Four-and-a-half. Do you have any memories of actually filming it?
I do. I watch some movies I did and I can't even remember being there. I don't remember talking to the people that were in the scene, but It's a Wonderful Life is very vivid. I remember waking up, it was still dark outside. We had to take buses and streetcars to go to the RKO-Pathé studio in Culver City. Then we'd walk on the stage and wow, the whole stage was the Bailey house and to walk into that living room with the Christmas tree, it was just incredible. This was in June, I think, and they'd have real snow outside the house and everybody running around doing their stuff and then the wardrobe, the makeup, for me they'd just powder you down and then you're ready.
I worked 12 days on this film and I remember I had that "Excuse me" line, you know when I keep saying "Excuse me" and I'm pulling on my dad's coattails. I remember coming out of the living room and then Capra having all the actors going towards the kitchen. He stopped Jimmy Stewart and Donna Reed and everyone and he'd just squat down and talk to me, face to face and say, "You see where we are right here?" And I'd look at the carpet. "Oh, yes sir." He'd say, "I want you to say 's'cuse me' when you get right here and keep pulling on this man's coattails and say 's'cuse me,' right here! Okay, you understand that?" "Oh, yes, sir." "All right, okay, everybody let's keep going." Then stop and he'd squat down again and it was like two to three feet from where I was the first time. He said, "Keep pulling on his coattails and say 'excuse me' again."
So I remember that very vividly, and then sitting on Jimmy Stewart's lap, putting tinsel on his head. He pulls me into him and I have a Santa Claus mask around my neck and every time he pulled me in, I think we tried it four or five times — a couple rehearsals and a couple of takes but every time he pulled me into him, that mask would hike up and the inside was like sandpaper and it would scrape my cheek. I knew, "Uh oh, here it comes, this is gonna hurt." I knew I had to look like this is the first time he ever did this, so you can't prepare yourself — "Oh, it's gonna hurt." Make a face or anything. And I remember that vividly like it was yesterday, it kept scraping on my cheek and I'm like, "Oh boy, when's this guy gonna stop this." (laughs)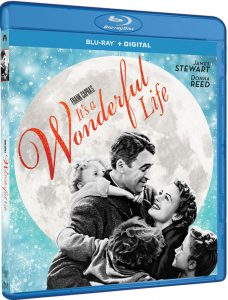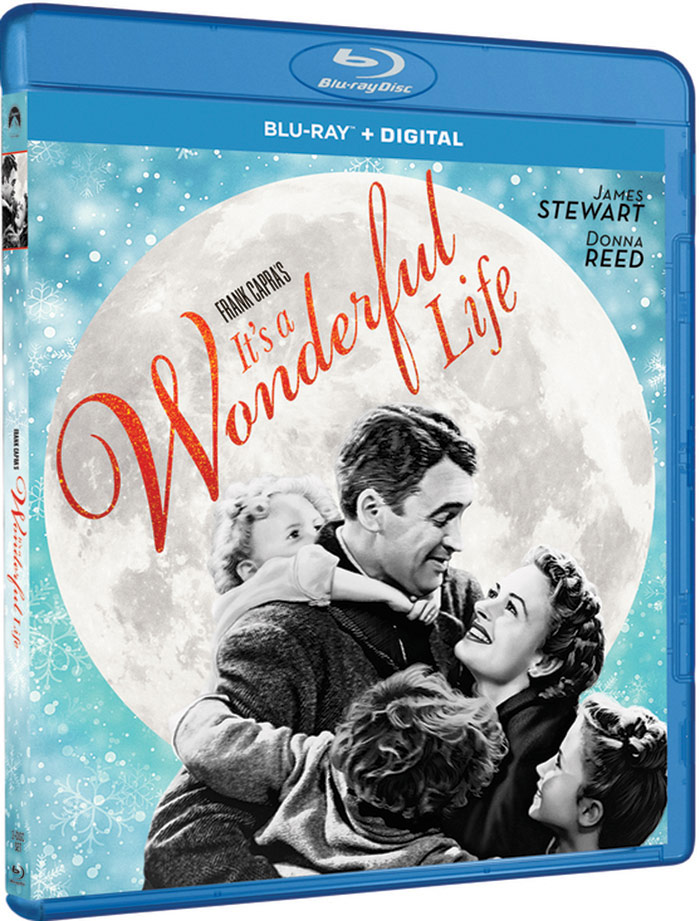 Did you keep in touch with Jimmy Stewart afterwards?
Yes, I did. Met him at parties and then when I wrote the first book with Paul Petersen [It's a Wonderful Life Trivia Book], Jimmy wrote the foreword to it. And then I'd written It's a Wonderful Life: The Fiftieth Anniversary Scrapbook and I sent him a bunch of copies and said, "I want to give these to charity so they can make money, would you sign these books?" And the week after he died, they all came back signed. And I thought, "Wow, what a nice man."
And of course Donna Reed, I have a lifetime association with her — I was on her TV show [The Donna Reed Show, 1958 to 1966] for eight years as the boyfriend of Shelley Fabares [who played Reed's daughter, Mary]. The very first show was all about a boy that Mary has a crush on and she wants him to invite her to the dance. And what happens is instead of falling for the girl, I fall for the mother (laughs). The first day on the set, I was sitting down for the table read and I see Donna Reed at the other end of the table, so I walked up to her and I said, "Excuse me, but my name is Jimmy Hawkins, and I played your son Tommy Bailey in It's a Wonderful Life." And she said, "Oh yes, I know. We used to call you Rip Van Winkle." I said, "What? Why was that?"
She said, "Well you were so cute, you could sleep anywhere. Now here's all the commotion and lighting and stuff, and everybody's running around getting ready do the scene and you'd be asleep. And then they wake you up, and you'd be bright-eyed and bushy-tailed and do the scene." And so eight years later, I was still doing the [Donna Reed] show. She's a wonderful lady. It was just a wonderful experience.
Can you tell more about the books you wrote about It's a Wonderful Life?
Yeah, I wrote four or five books, plus an audiobook [Wonderful Memories of It's a Wonderful Life] and then I wrote It's a Wonderful Life for Kids Too book because little kids don't understand banking and loans. I wrote a pint-sized version from the point of view of my character, so that kids could get the message that they're important, even at a young age. They can make a difference and they mean something in the world and they can read this book and understand it from their point of view at their age.
And now there's a new Blu-ray release.
Paramount Home Video released a new 4K version and I watched it on Blu-ray. You know, I've seen It's a Wonderful Life through the years, I've seen lousy prints of it, you know, kind of grainy? But what they've done to this in restoring it and putting it on Blu-ray and 4K, the word I use is, it "pops." It's just so perfect, it's better than it was when it first came out, it's just so clear. You see things and I'm thinking, "I don't remember that being on the wall in the background." But outside of the look of the picture, what I like about it are the extras. One of them is the wrap party, the picnic that they had after the movie. Instead of just a wrap party, where everybody stands around, Capra and Stewart had a picnic. There were over 300 people there. They had races, baseball, and a watermelon eating contest, which I won. The girls who played my sisters — Janie, played by Carol Coombs and Zuzu, played by Karolyn Grimes — we'd gotten together for a promotion maybe 30 years ago. And we talked about being on the set, and the picnic, and I told them, "I won the watermelon eating contest." And they said, "Oh yeah, sure." And so it was a running gag for 20-some odd years and all of a sudden we go to the Academy for a big celebration of the 70th anniversary of the film and they said, "We have a surprise for you." They showed the actual picnic. Somebody — one of the crew — took 8 mm film of the whole picnic and they must have liked us Bailey kids because they shot a lot of us and they shot the watermelon contest — and me winning it. So it kind of went full circle: "I told you, I told you I won that!" (laughs).
That's available in the special extras on the new Blu-ray?
Yeah, it is! They get to see the stars of the movie playing games, Lionel Barrymore [Mr. Potter in the film] sitting there enjoying the day, people in boats, three-legged races, sack races and baseball games, it's like nine minutes long. There we are, the Bailey kids, all of us and they've got shots of Zuzu — Jimmy Stewart was carrying her around the whole picnic — it's like she was an appendage. They have secrets from the vault, on how certain scenes were done — it's just great. I mean, you'll get your money's worth with this, plus you've got a great, great movie there and it looks fabulous. Paramount Home Video did a great job, it's a really nice package to give somebody on Christmas to go along with the cookies that you make.
It sounds amazing, I definitely want a copy of that. You mentioned earlier that you were on many TV shows — your first one was The Ruggles and then you were also a regular on Annie Oakley and I understand that your own horse was on that TV series with you.
That's right. The last season of the show, I had my own horse because they came to my mom and said, "Look, this show's pretty popular so we think Jimmy should get an act and do state and county fairs. Gene Autry was my boss, so I had this horse act — we did rodeos, county fairs, state fairs and I would go out with him for like 10 weeks at a time. We'd just do one after another, town after town. I had this act with my horse, he was a trick horse. He'd say yes or no, bow, say his prayers, smile, but for the finale, we'd jump through a hoop of fire. He was a fabulous horse. We'd go to children's hospitals and visit the kids who couldn't make it to the fair or to the home show or wherever we were appearing. So we'd go into the hospitals, down the corridors and into these big rooms where hundreds of kids were waiting to see Tagg Oakley and Pixie. I'd ask Pixie questions and he'd tell the kids how old he was, even tell a kid how old HE was. The nurse would be standing behind, and I'd look up and she'd put up five fingers, so Pixie counts five. And the kid would go, "Pixie knows how old I am!" Are you into horses?
Yes, very much so.
They're great, aren't they? I mean like, he was like a friend, whether we were on location, or shooting up in the hills, he was great.
So you would say you had a positive experience as a child actor?
Very. Very. That's because of my parents. When they [child actors] go wrong, just look over their shoulder and you can see what happened. Parents. It's a job. You don't act like a wise guy — they'll let you do it. Otherwise, you get smart — out, out. That's it. So, it was a job and I had fun doing it. I was 11 when I started Annie Oakley, all my friends were on broomsticks [pretending they were horses] running through the neighborhood but I had a real horse, and real stagecoaches and buggies. It was great. Fabulous! (laughs) Met Elvis, co-starred with him in a couple of pictures. Fred MacMurray and My Three Sons. And of course, Donna Reed and Ozzie and Harriet Nelson, that was a real thrill to work with the Nelsons. Anything I did, I never went to work, I went to fun. And it was fun, it was great. Everybody was so nice, no prima donnas, no egos. I never ran into that.
When you landed your first starring role at age seven on the TV series The Ruggles, did they have on-set tutors at that time or did you go to school?
I had a teacher named Mrs. Clopton and we'd go to school three hours every day and then rehearse because it was a live show. We did it twice, once for New York because of the three hours difference, and then we did some notes for that show on what we did right or wrong on the first one for New York, and then we'd go to dinner. And then come back for the West Coast one three hours later, and we did 176 of those shows. We shot all year long. TV was brand new, people didn't know about it. So we did 50 shows every year, because everybody got two weeks vacation so we'd get two weeks off and we were back to do 50 more. But in later years they realized, well, people go on vacation for two weeks but it's not the same two. It's over the three months of summer they take it, so we'll only do 39.
That's still a lot, compared to today.
Now it's down to like 22, 24, you know, that's a big deal. We were working 50 of them, live, and you've got to know your lines. You can't go, "Oh I forgot it. What's my line?" No, no, you just keep talking. Charlie Ruggles told me, "Just keep talking, it'll come back." But don't stop and go, "Oh, what am I supposed to say?" It's going out over the air now, live. But it was fun. Great training.
That's incredible! I had no idea the shows were live back then.
That's all they did, we didn't have tape or film or anything. It was live, everything.
So fascinating, your memories, I can't believe how good your memory is with all these stories. Thank you so much for talking to me today. It's been such a treat.
Thank you for having me. Merry Christmas!
Merry Christmas to you too!
It's a Wonderful Life 4K Ultra HD edition is now available.
---
---
---
---
Similar Articles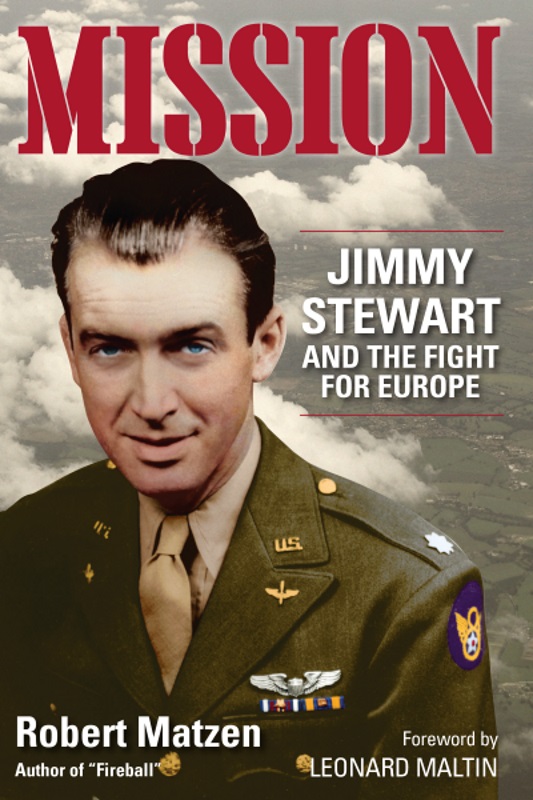 October 21, 2016 | 5 Comments
Actor James Stewart had a military past that remained secret for years. Now, a new book titled Mission uncovers it and a different profile of James emerges. Read our review!
---