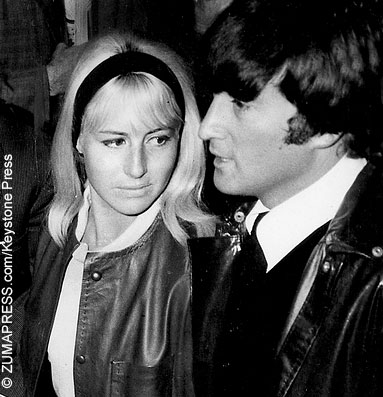 Cynthia Lennon, the first wife of The Beatles singer/songwriter John Lennon, passed away yesterday at her home in Mallorca, Spain at the age of 75.
A message on her son Julian's website (JulianLennon.com) said she died following a short but brave battle with cancer. It said: "Her son Julian Lennon was at her bedside throughout. The family are thankful for your prayers." Julian also tweeted a picture of his mother, inside a heart with the message "In Loving Memory." The singer also tweeted a video montage of his mother set to the lyrics of his song "Beautiful."
Cynthia was 18 in 1957 when she met John at art school in Liverpool, where she was studying to be an illustrator. They married in 1962 and welcomed son Julian the following year. The couple were married six years, divorcing in 1968. By 1969, the Beatle had married Yoko Ono. Cynthia remarried several times.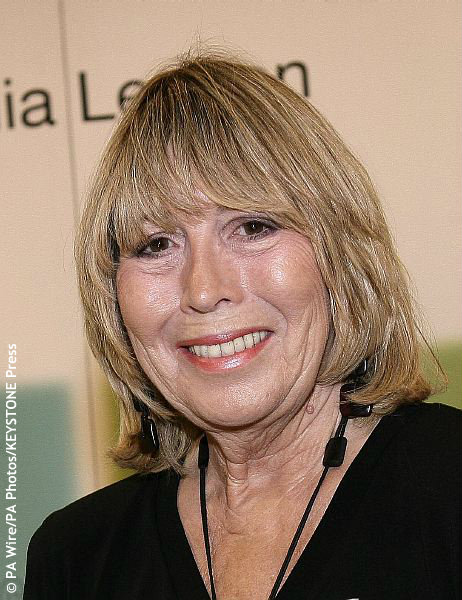 During the Beatles' early years, Cynthia was kept quietly in the background so she wouldn't "threaten" the band's young-and-single image. Many of the early female fans were not even aware of her existence as she stayed at home with young Julian while the band toured the world.
Born Cynthia Powell in 1939 in Blackpool, Lancashire, she published two books about her life with John Lennon: A Twist of Lennon, released in 1980, and John in 1995.
John Lennon was killed December 8, 1980 when he was shot in New York City outside his home by a deranged fan. ~Suzanne Coolen
Cynthia Lennon: 1939 – 2015 https://t.co/ph4hE6z4MF

— Julian Lennon (@JulianLennon) April 1, 2015