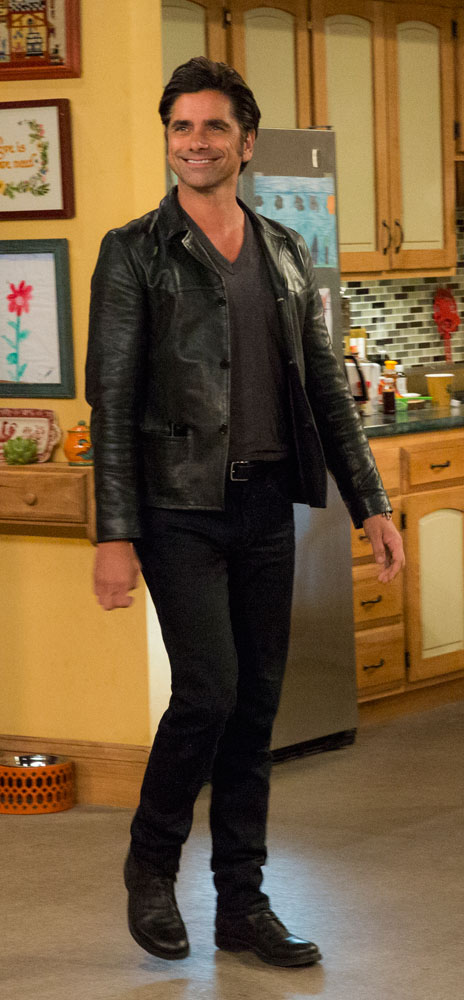 Fuller House star John Stamos revealed during an interview that his wife, Caitlin McHugh, was "hammered" when she went into labor.
John, 55, and Caitlin, 32, were married in February 2018. John revealed that towards the end of her pregnancy, Caitlin checked into the hospital when she thought she was experiencing labor contractions. However, the doctor convinced her it was a false alarm. John told People magazine: "The doctor said, 'Why don't you go home and have a glass of wine?'"
Caitlyn took his advice, but because she rarely drinks and had not had any alcohol during her pregnancy, she quickly became drunk. John believes the wine got the baby moving, because not longer after, Caitlyn's water broke. John explained, "She had one glass of wine and she was hammered!"
Caitlyn added: "It was really funny. I get to the hospital and I said, 'I already had a glass of wine, now it's a party!' Then they gave me the epidural and I was laughing all over the place. It was basically a Slip 'n Slide."
This is the couple's first child, and although they did not experience an ideal birth the two were ecstatic.
John, who first gained fame at age 20 when he was cast as street kid Blackie Parrish on General Hospital, said, "I waited a long time for a kid. I just had to meet the right person to do it with, and to straighten my life out. I was always meant to be a father, I think." ~Emily Chavez