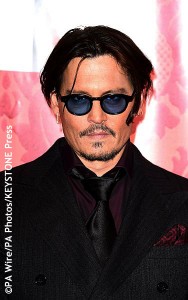 Johnny Depp injured his right hand in Queensland, Australia last weekend while on location to film Pirates of the Caribbean: Dead Men Tell No Tales.
According to The Wrap, the actor was not on the set at the time of the injury and will be flown back to the United States for surgery.
The fifth Pirates of the Caribbean movie began shooting last month and is scheduled to wrap up this summer. The impact on production is expected to be minimal with Johnny's absence.
The film, which is still set to debut in theaters on July 7, 2017 also stars Javier Bardem, Geoffrey Rush and Orlando Bloom.
The last film of the popular franchise, Pirates of the Caribbean: On Stranger Tides, grossed over $1 billion at the worldwide box office.