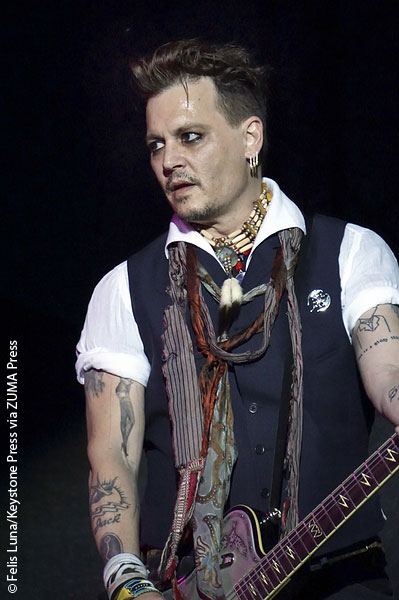 Johnny Depp is gearing up to dive into a world of magic.
No, not Lewis Carroll's Underland, but J.K. Rowling's wonderful world of witchcraft and wizardry.
Deadline reports that the Oscar-nominated actor has just been confirmed for the Fantastic Beasts and Where to Find Them sequel. There's no word yet on which role Johnny will fill.
The same report also suggests that Johnny may have a minor role in the first Fantastic Beasts installment, out November 18. That film is directed by David Yates and stars Eddie Redmayne as Newt Scamander. It's set well before the Harry Potter franchise (in 1920s New York, to be exact), as Newt arrives to research magical creatures. However, chaos erupts when the creatures are mistakenly let loose.
The film co-stars Katherine Waterston, Colin Farrell, Jon Voight, Ezra Miller, Ron Perlman and Samantha Morton.
The Fantastic Beasts sequel, also to be directed by David, is scheduled for a November 16, 2018 release. Filming will begin next year.
Last month, it was announced that there will be a total of five films in the Fantastic Beasts family. Release dates for the third, fourth and fifth films haven't been disclosed.
Before the Fantastic Beasts sequel arrives, Johnny can be seen for the fifth time as Capt. Jack Sparrow in Pirates of the Caribbean: Dead Men Tell No Tales (May 26, 2017) and in Fox's remake of Murder on the Orient Express (November 17, 2017).
What do you think of Johnny's casting in Fantastic Beasts? Is he worthy of J.K.'s magical world? Share your thoughts with us! ~Matthew Pariselli