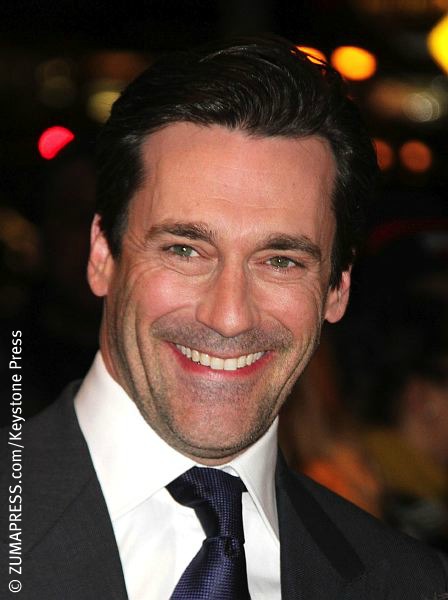 From his stint in rehab to his alleged split with longtime partner Jennifer Westfeldt,  Jon Hamm is making headlines again.
According to a 1991 lawsuit, the Mad Men star participated in the violent hazing of a Sigma Nu fraternity pledge.
The pledge, Mark Allen Sanders, says the alleged hazing took place at the University of Texas in November of 1990. University records confirm that Jon left the school the same semester the alleged incident occurred. However, Jon claims his leave was due to his father's death in 1991.
"I dropped out of school, moved into the basement of my older half-sister Julie's house, enrolled in a local college and sank into depression," he told the Daily Mail in 2012.
Past criminal records confirm that Jon was charged with hazing and received deferred adjudication. According to Texas law, it means he had to successfully complete a probationary period before the case could be dismissed. In other words, the defendant enters a guilty plea, but the judge defers the finding of guilt. Under Texas law, deferred adjudication is not considered a conviction.
Mark claims Jon participated "till the very end" and became "mad, I mean really mad" when Mark was unable to repeat facts he was supposed to remember about the other frat members.
"He rears back and hits me left-handed, and he hit me right over my right kidney, I mean square over it," Mark alleges. "Good solid hit and that, that stood me right up."
The case was widely reported on, gaining attention, but Jon wasn't famous at the time.
Mark also accused Jon of shoving his face in the dirt, setting his pants on fire and beating him with a paddle. He also claims he was dragged around with a hammer after the claw was latched under his genitals.
Following the hazing, Sigma Nu was shut down and never reopened.  ~Sandra D. Sukraj