Jon Voight attacks Fonda over TIFF protest
By Alexandra Heilbron on September 10, 2009 | 15 Comments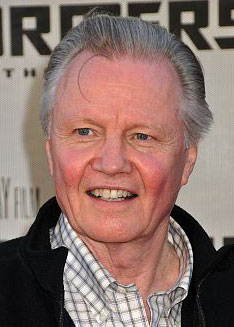 Jon Voight, who starred with Jane Fonda in the Oscar-winning film Coming Home, released a letter to the media yesterday accusing her of "aiding and abetting those who seek the destruction of Israel" and said she is "backing the wrong people again." Fonda signed her name to a letter of protest against the Toronto International Film Festival's decision to spotlight the city of Tel Aviv this year, and threatened to boycott the festival.
Voight wrote: "She is getting into the mix of a very serious situation that many Israelis have given their lives for. Her whole idea of the "poor Palestinians" and "look how many Palestinians the Israelis killed in Gaza" is misguided. Does she not remember what actually took place in Gaza? Did Israel not give the Palestinians of Gaza the hope that there could be peace? In response, did Hamas not launch rockets from Gaza into Israel, killing many innocent people? This seems to me to be another one of Jane Fonda's misplaced "patriotic" duties toward the wrong people. I was in Israel. I saw the rockets coming down on Sderot, and visited many families who lost their loved ones. How long can a democratic country keep from defending itself?
"I accuse Jane Fonda, and all those who signed the letter with her, of aiding and abetting those who seek the destruction of Israel. After six million people were brutally slaughtered in the Holocaust, the Jewish people took a barren desert and cultivated it into a magnificent oasis. Time and again, they offered the Palestinians land. The Palestinians always refused. They don't want a piece of the pie; they want the whole pie. They will not be happy until they see Israel in the sea. People like Jane Fonda and all the people whose names are on that letter are assisting the Palestinian propagandists against the State of Israel. Tell me, my Canadian and American friends, would you give up land you lived in for 3,500 years, just because someone decided they want it?"
---
---
---
---
Similar Articles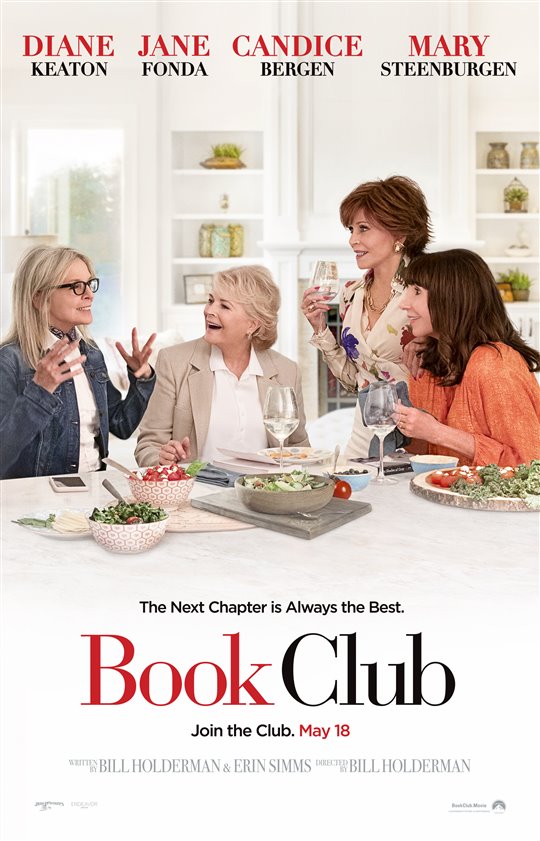 May 17, 2018 | 3 Comments
The comedy Book Club offers a hilarious plot and four actresses (Jane Fonda, Diane Keaton, Candice Bergen, Mary Steenburgen) with extraordinary comedic timing.
---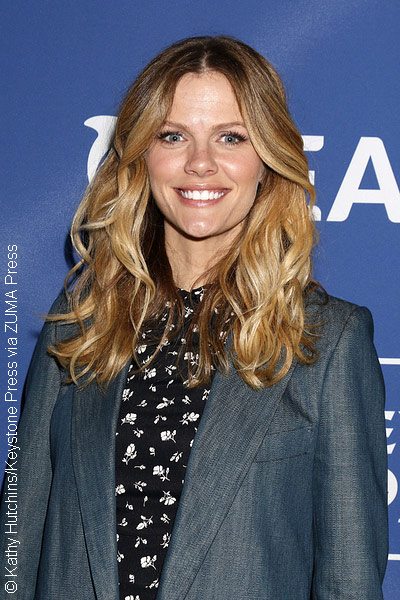 January 31, 2018 | Leave a Comment
Brooklyn Decker talks about making the transition from supermodel to actress in movies such as Just Go With It and the hit Netflix series, Grace and Frankie.
---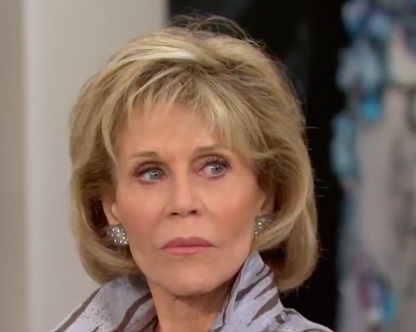 September 28, 2017 | 11 Comments
On NBC's TODAY show, Megyn Kelly asked Jane Fonda about her plastic surgery done over the years and Fonda wasn't too pleased with the question. Watch her response.
---