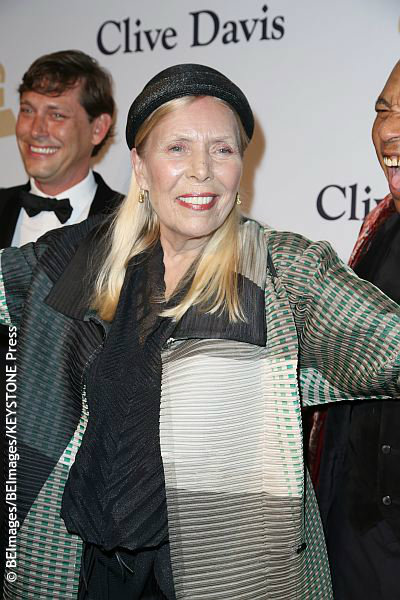 Canadian singer-songwriter Joni Mitchell is awake and currently undergoing tests in a Los Angeles hospital after being found unconscious in her home Tuesday afternoon.
Joni's twitter account JoniMitchell.com confirmed her hospitalization, writing, "Joni is currently in intensive care in an LA area hospital but is awake and in good spirits. More updates to come as we hear them."
According to her official website, the 71-year-old legend regained consciousness on the ambulance ride to the hospital. The site adds: "Light a candle and sing a song, let's all send good wishes her way." Her site promises to keep fans updated with her condition.
Born in Fort Macleod, Alberta, Jodi has eight Grammy wins and is also a member of the Canadian Music Hall of Fame and the Canadian Songwriters Hall of Fame.
She has a star on Canada's Walk of Fame in Toronto, a commemorative stamp, and in 2004 received the Order of Canada. ~Suzanne Coolen
Joni is currently in intensive care in an LA area hospital but is awake and in good spirits. More updates to come as we hear them.

— JoniMitchell.com (@JoniMitchellcom) April 1, 2015