Jordan Peele demands more with Us – movie review
By Tribute on March 21, 2019 | 2 Comments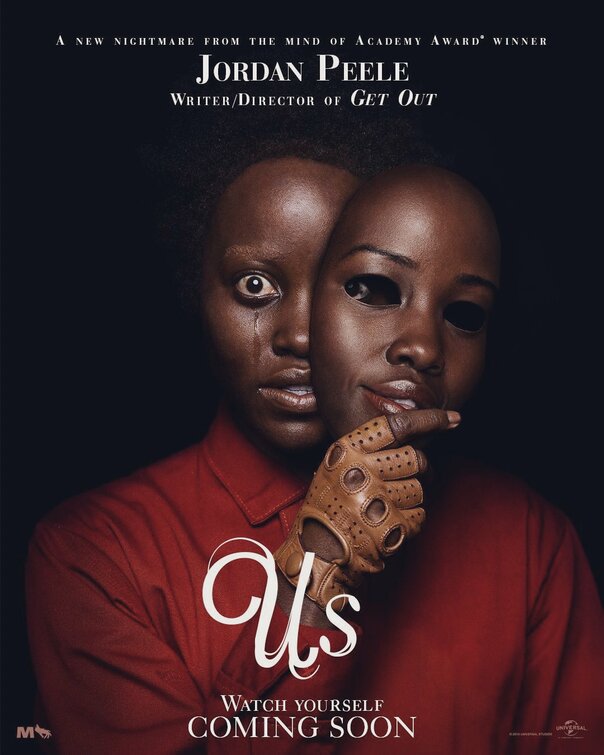 Two years following his breakout debut with Get Out, comedian-turned writer/director Jordan Peele is back with his sophomore effort, titled Us.
In the film we follow the Wilson family: husband Gabe (Winston Duke), wife Adelaide (Lupita Nyong'o), and children Jason (Evan Alex) and Zora (Shahadi Wright Joseph). They're a normal family of four on their way to their beach house in Santa Cruz for a weekend getaway.
At the beach they meet their family friends Josh (Tim Heidecker), Kitty (Elisabeth Moss), and their twin daughters, but promptly return to their beach home after Adelaide freaks out when Jason wanders off on his own.
Later that night, they experience a power outage and notice that there's a family of four standing in their driveway. They soon realize they are doppelgängers, who begin to terrorize them.
There is a lot to unpack with Peele's latest film Us, and while it will inevitably draw comparisons to Get Out, the film stands strong on its own merits. Whereas Get Out was a finely detailed, and richly layered, film about the gentrification of black people, Us is a larger canvas for Peele to work his craft on, with broader strokes. The layers are still there, but rather than keying in on a single theme or allegory for Us, Peele leaves much of it up to interpretation.
In this way Peele is able to challenge audiences and create a piece of cinema that ultimately demands to be seen more than once, a rarity for a film that isn't built around spectacle. This is a water cooler film to stand around and discuss with friends, family, and co-workers. There is absolutely no way for a person to draw out a complete understanding of the film in one sitting, as repeated viewings can draw out different interpretations of the various themes presented in the film.
And the beauty of all that is that the film never once feels like a heavy-handed sermon or thesis statement that would bore audiences. Coming from a background in comedy, Peele knows he has to entertain his audiences and he deftly balances his desire to tell an allegorical story with a thrilling piece of entertainment that will shock, scare, and surprisingly crack you up with laughter. While Get Out had its humorous moments, Us is able to naturally work in its humor without ever feeling out of place, even when you find yourself and the audience rolling in laughter.
That is what's really starting to separate Peele from other filmmakers. There is an element to his two films that appeal to the hardcore cinephiles out there, while simultaneously appealing to casual moviegoers looking for an exciting movie to get lost in for a couple hours. In this regard the film has a dual identity befitting its premise of doppelgängers.
Us does feature many elements that are seemingly going to become director trademarks for Peele (animal symbolism, streaking single tear), but on the whole, the film's director is taking his craft even further.
However, none of this could have remotely been achievable without the cast he assembled. Evan Alex and Shahidi Wright Joseph are solid in their dual roles as Jason/Pluto and Zora/Umbrae respectively, while Winston Duke is absolutely lovable as the dorky Gabe (who is an obvious stand-in for Peele himself). But the real standout is none other than Lupita Nyong'o in her first lead role since winning an Oscar for 12 Years a Slave.
Playing the dual roles of Adelaide and Red, Nyong'o masterfully crafts two separate characters that are mirrors of each other. Providing sympathy and pathos for both, each character is wholly unique unto themselves, adding another layer to their arcs in the film's conclusion.
The film isn't without its shortcomings, as despite its broader approach there will be those looking for more concrete explanations of its themes. The secondary cast also feels underutilized, especially Elisabeth Moss (who is great in the few scenes she's in), as they wind up feeling more like plot devices for the benefit of the Wilsons. Lastly, the twist at the end may come off as a little underwhelming and predictable for some, leading to a less than satisfying conclusion — however, I'd argue the film doesn't attempt to go for shock with the reveal.
Us represents the next step in Peele's continuing evolution as a writer and director. This film is an ambitious duality of thought-provoking cinema that demands repeated viewings for discussion, while simultaneously being uproariously exciting, thrilling, and hilarious. This is entertainment on a level that Peele continues to master and progress, and it leaves you wondering just what else Peele has in store for future films — and that in itself is an exciting thought to be left with after this movie. ~Paolo Maquiraya
If you have seen Us and would like to rate/review it yourself, click here.
---
---
---
---
Similar Articles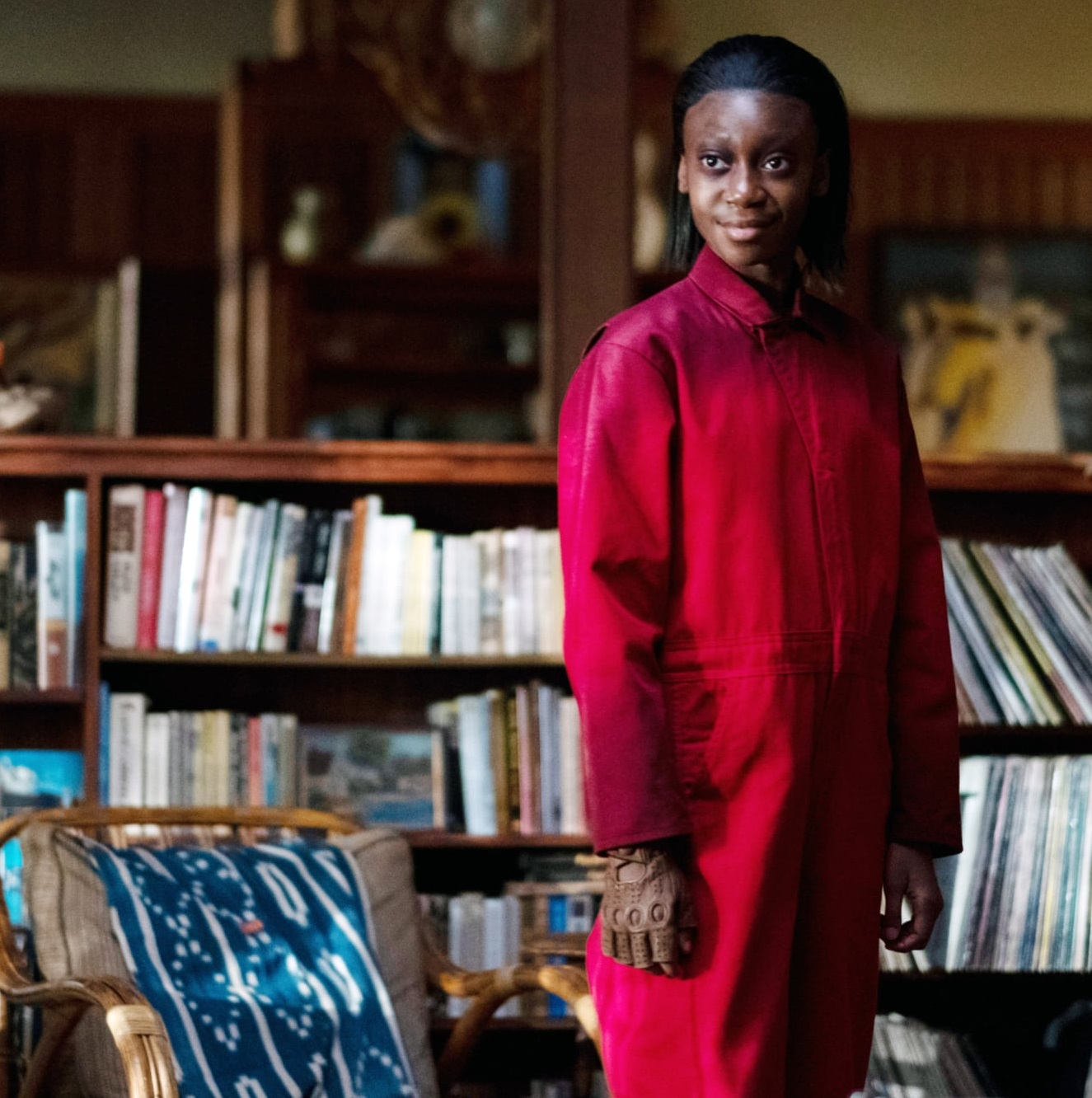 June 19, 2019 | Leave a Comment
We talked to Us star Shahadi Wright Joseph about getting into character, working with famed director Jordan Peele and which horror movies influenced her.
---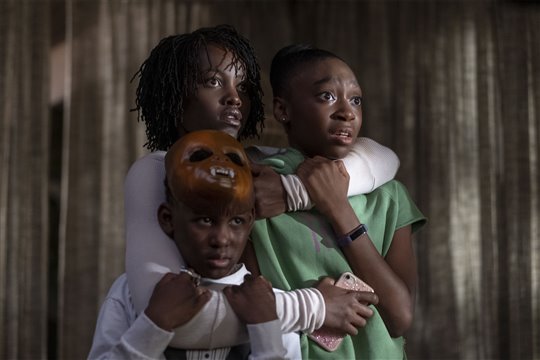 June 18, 2019 | 2 Comments
Jordan Peele's sophomore horror film Us delivers on a chilling high note, as the director/writer relishes in adding new cinematic techniques to frighten you.
---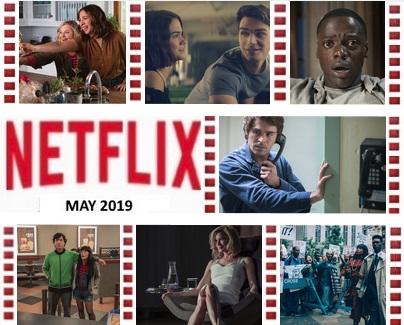 April 26, 2019 | 2 Comments
This month, Netflix promises a huge helping of original films and series for your monthly movie fix. Also check out buzzworthy releases such as Get Out.
---