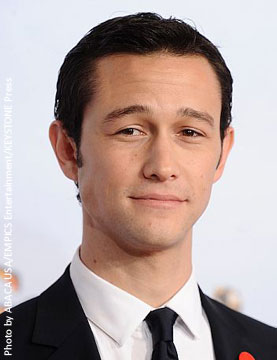 Joseph Gordon-Levitt is set to star and produce in a long awaited big screen version of the 1980's puppet show Fraggle Rock. The popular TV show was created by Muppet master Jim Henson and ran from 1983 to 1987 in Canada, the U.S.and the U.K.
Joseph is a longtime fan of Henson's work and told Variety how grateful he is to be working on this film. "The first screen personas I ever loved were Henson creations, first on Sesame Street, and then on Fraggle Rock," he said. "Jim Henson's characters make you laugh and sing, but they're also layered, surprising, and wise. From Oscar the Grouch, to Yoda, to the Fraggles. I've never stopped loving his work, even as a young frisky man, and on into adulthood. Collaborating with Lisa Henson makes me confident we can do something that Jim would have loved."
A star-studded production about cannibalism is in the works and apparently it is a love story. The Bad Batch will star Jim Carrey, Keanu Reeves, Suki Waterhouse and Jason Momoa in a tale about a post-apocalyptic Texas wasteland where a community of cannibals reside. It is a love story about a cannibal known as Miami Man (Jason Momoa) and his food. This is the latest feature from Ana Lily Amirpour, the director of A Girl Walks Home Alone At Night.
Canadian actor and director Sarah Polley is teaming up with Sony's former co-chair, Amy Pascal, to adapt Louisa May Alcott's Little Women for the big screen. Little Women, which was first published in two volumes in 1868 and 1869, tells the story of the four March sisters as they come of age against the backdrop of the Civil War and its aftermath. The story has made it to the big screen several times over the last century with the most recent adaption in 1994 starring Winona Ryder and Christian Bale. No casting has been announced for the Polley film.
The comic behind the Emmy-winning HBO series Veep, Armando Iannucci, is set to make a comedy about the death of dictator Joseph Stalin. The project is still in the planning stages but Armando told an audience at London's British Film Institute that it is more likely to be a film than a TV series.
The 1984 Marvel comic series Crash Ryan could be coming to the big screen. Producer Ryan Heppe has acquired the movie rights to the story of a pilot who is caught up in a battle between the heroic United Airmen and the forces of evil, led by a masked madman who calls himself "The Doom." The comic is set in an alternate 1935 in a world of super airplanes and giant flying airports. No word on casting or release date yet.
~ Suzanne Coolen