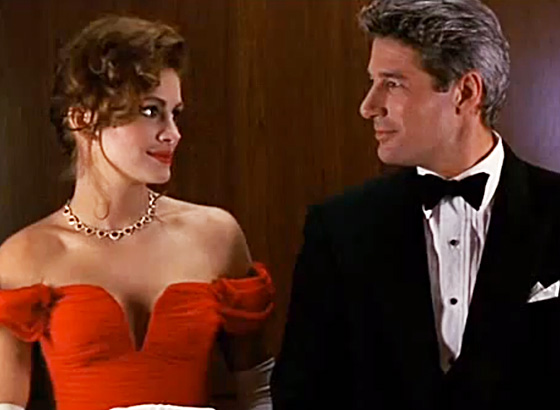 In honor of the 25th anniversary of the hit rom-com Pretty Woman, Julia Roberts and Richard Gere shared secrets from the set, along with co-stars Hector Elizondo, Laura San Giacomo and director Garry Marshall.
One tidbit that was revealed on the TODAY show was that it was Julia who convinced Richard to play the lead role, after Garry brought her to Richard's apartment to meet him.
"Garry brought me there and he said, 'Richard, Julia. Julia, Richard. I'll see yous later,' and he walked out," Julia, who played kind-hearted prostitute Vivian Ward, said.
Although Richard doesn't remember Garry, he does remember Julia. Specifically, her sitting across from him at his New York apartment.
"She's across the desk and she takes a piece of paper," Richard recalled. "A Post-it, and she turns it around and she pushes it to me and it said, 'Please say yes.' It was so sweet, and I said, 'I just said yes.'"
The film, which was originally titled 3000 — in reference to Vivian's price — was supposed to be a dark story about drugs and prostitution. The title was changed after it confused test audiences and the script was altered after it was sold to Disney and Garry took over.
And, of course we can't talk about Pretty Woman without mentioning the iconic jewelry box-snapping scene — which wasn't actually part of the script. It was a prank planned by Richard and Garry just for Julia. Her reaction was 100 per cent real. Check out the scene below. ~Sandra D. Sukraj