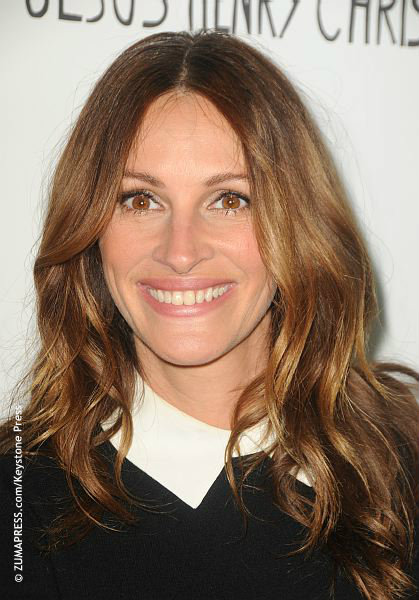 But not as Batkid. Julia Roberts has inked a deal to produce and star in the feature movie remake of the Dana Nachman documentary Batkid Begins: The Wish Heard Around the World. The documentary debuted at the 2015 Slamdance Film Festival.
The movie is about five-year-old Miles Scott from Tulelake, California. After Miles was diagnosed with lymphoblastic leukemia, the Make-A-Wish Foundation, with the help of the city of San Francisco, transformed the city into Gotham City on November 15, 2013. Even President Obama volunteered.
Along with Batman, Batkid had a busy day protecting the city from the villainous Joker and Riddler and saving a damsel in distress. He even got to cruise around in a customized Lamborghini Batmobile.
Patricia Wilson, the executive director of the Make-A-Wish Greater Bay Area chapter said the car was "probably the only custom Lamborghini with a car seat."
Miles was also awarded with a key to the city by Mayor Ed Lee.
Dana Nachman, who is executive-producing the movie adaptation with Julia, said, "It's thrilling to me that Ms. Roberts and her team watched our film and were so moved by it that they want to dedicate their time and creative capital to make sure the widest audience possible will know and love Miles' story and the spirit of this intimate special event that went global, as much as we do."
Nachman also said the movie will focus on the family and their story, not just the San Francisco transformation.
The role Julia will play is still unconfirmed, but the part of Miles' mother Natalie seems to be the front-running choice. There is no word yet on other casting choices, writers or directors.
Miles was diagnosed with leukemia at 18-months and is now in remission. ~Sandra D. Sukraj