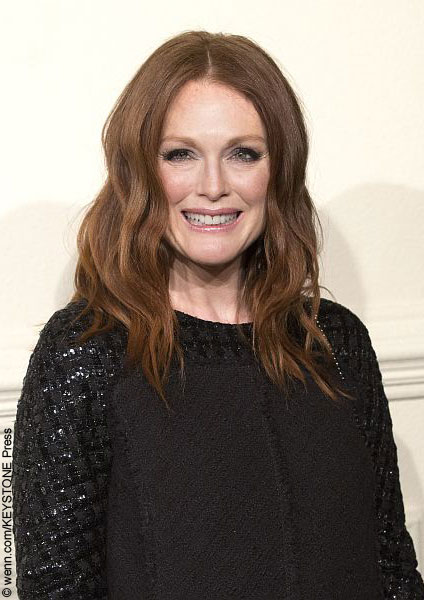 Recent Academy Award-winner Julianne Moore has been fired by Turkish officials for her "poor acting."
The actress, who won an Oscar for her role in Still Alice, shot a promotional film to promote tourism in Turkey last year, but The Culture and Tourism Ministry didn't think her performance was any good and the government consequently asked Julianne for a reshoot, according to the Hürriyet Daily News.
Julianne turned down the request and therefore will not be the face of Turkey tourism in their "Home Of" promotional films. For the shoot, which took place in Los Angeles, the actress, who traveled extensively with her parents as a child, reminisced about her childhood trips to the Eurasian country. The promotional film was originally scheduled to air in Turkey in February 2014.
However, many prominent figures in Turkey apparently didn't approve of Julianne being the face of the country, saying she has a "depressive persona."
Emre Yücel, the owner of the agency that was in charge of the film, said in an interview with Hürriyet last year that Julianne was a good choice because she would appeal to the kind of wealthy American and British tourists that Turkey wants to attract. He said at the time, "I can't understand why she is not liked here."
Julianne is likely not losing sleep over the news – she's currently filming award-winning director/writer Rebecca Miller's Maggie's Plan alongside Ethan Hawke, Maya Rudolph and Greta Gerwig, and has a pivotal role in the highly anticipated The Hunger Games: Mockingjay – Part 2, which hits theatres November 20, 2015.