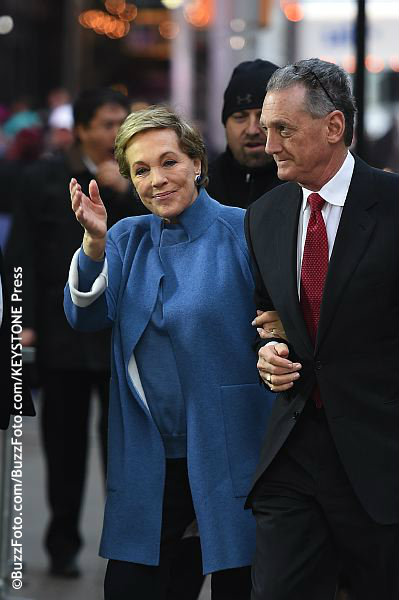 Thursday is the 50th anniversary of the Oscar-winning classic The Sound of Music. The film's stars, Julia Andrews and Christopher Plummer, will reunite for a special screening of the film at Hollywood's TCL Chinese Theatre at the opening night of the sixth annual TCM Classic Film Festival.

The film made Julie a household name and she has always been viewed as the epitome of happiness.
However, in a recent interview with The Hollywood Reporter, the 79-year old actress revealed her life was not always as cheery as some of the roles she has played.
"I was a very sad little girl," she confided.
Julie started singing at age 10 in England when her stepfather Ted Andrews, who had a vaudeville act with her mother, realized she had a very special voice. The little girl soon joined their act and became its main attraction. By her late teens, Julie was the sole breadwinner in the family.
She revealed that her stepfather was an alcoholic who made sexual advances on multiple occasions. She also learned that the man she'd thought was her birth father actually was no relation and that she was the product of an affair her mother had with an unnamed man. ~Suzanne Coolen