Jupiter Ascending Blu-ray/DVD review
By Tribute on June 2, 2015 | Leave a Comment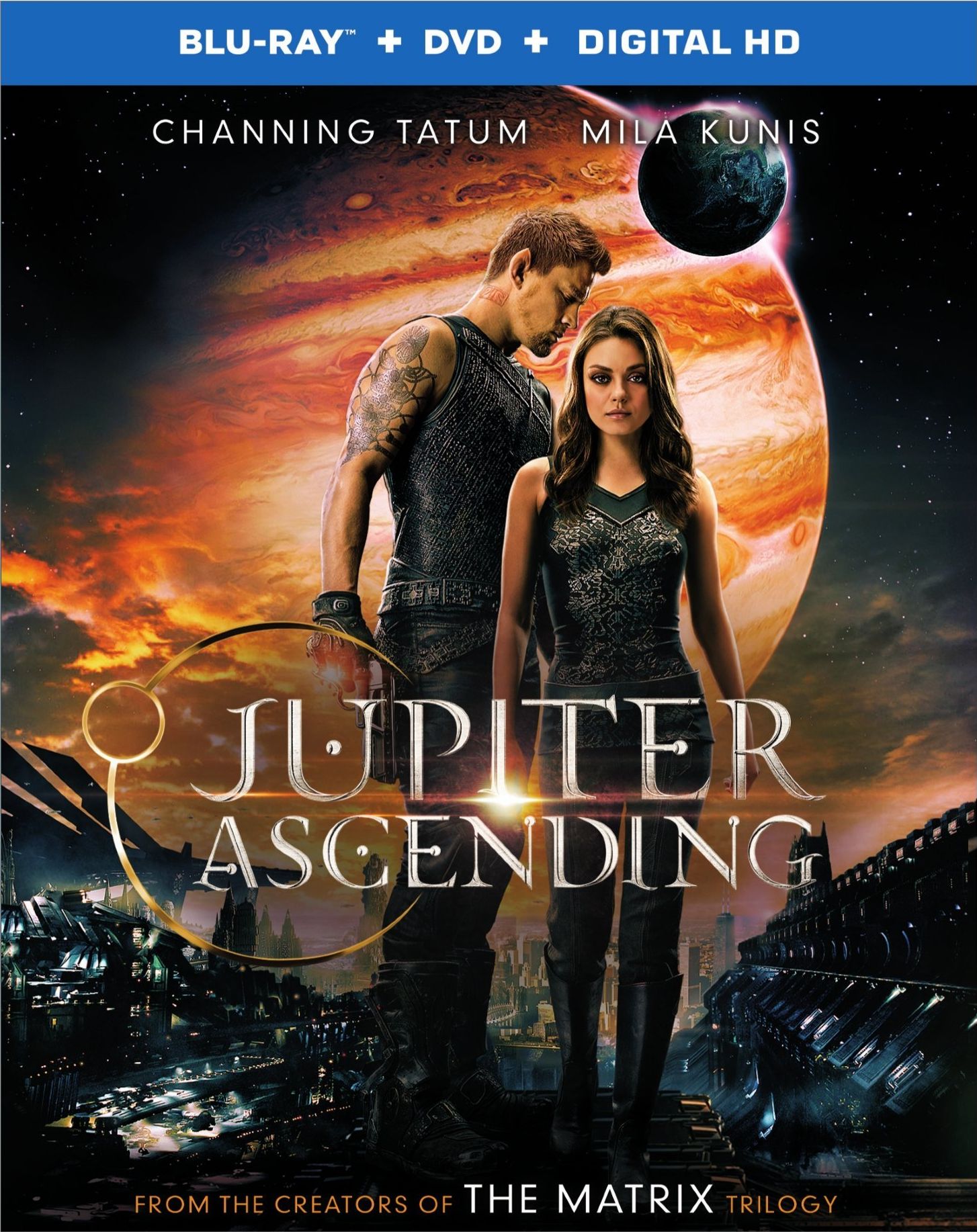 From the creative minds that brought audiences the much beloved Matrix trilogy, the Wachowskis bring you the next chapter of their refreshingly creative science fiction vision.
Jupiter Ascending is the story of a young woman, Jupiter Jones (Mila Kunis), who lives a fairly ordinary life as a house cleaner working alongside her family. She is discontent with her mediocre life and dreams to see the stars. The feeling that something more, something else is out there is too strong to ignore. Jupiter does not know her DNA marks her to potentially become the next leader of the universe and she is being sought by those currently in power. This potential to be a leader makes her a target for execution.
Once she is identified by bounty hunters as the target, she is rescued by a half human/ half wolf hybrid named Caine (Channing Tatum), who will do whatever he can to keep Jupiter, the potential future leader of Earth, safe. Caine takes Jupiter to meet his mentor, Stinger (Sean Bean), a half human/half bee hybrid who explains to Jupiter who she is and why she is so important. He also explains the purpose of Earth and humans as a whole.
Earth, as we know it, isn't an accident. Earth is just one piece of a very large machine of human-inhabited planets. The people of Earth were transplanted here over a billion years ago. The creators found this planet to be an ideal climate for human prosperity and caused an extinction level event to wipe out the only serious predators to humans, the dinosaurs. Once they were gone, humans were planted on the earth and left to grow, evolve and multiply for the sole purpose of eventually being harvested.
While at Stinger's house, the alien group of bounty hunters converge on them to take out Jupiter and leave the Earth free to be ruled by Balem Abarsax (Eddie Redmayne). With the help of Caine she is able to escape and reach safety with Kalique Abarsax (Tuppence Middleton), who shows her the truth about what humans are meant to do. Humans are to be harvested and used to rejuvenate the cells of the overseers so that they can live forever.
Jupiter, realizing what is going on, begins to panic and tries to escape. With the help of Caine she is able to get back to Earth. However once she gets home she is met by Balem Abarsax's henchmen who tell her that they have taken her family and will kill them if she doesn't agree to give control of the Earth to him. Reluctantly she agrees to meet with him to not only save her family but potentially, the Earth.
Jupiter Ascending is an exciting and original story. The Wachowskis really tried to capture the magic that made the Matrix movies so great in this action-packed, yet familiar ride. Mila Kunis is radiant and powerful as Jupiter. She brings you in to the story and makes you feel as if the world really is about to be invaded and harvested. Channing Tatum is fantastic as Caine. He demonstrates selfless heroics in some really well done stunts.
It is to no one's surprise that Andy and Lana Wachowski love the science fiction genre and rely heavily on real stunts. The Wachowskis are constantly striving to make even the biggest fantasies look like reality. Today we tend to get a lot of over-the-top CGI in most movies, however, there was a ton of stunt work put into this film. You can see the weight of the movement and the natural reactions that can't be captured in CGI. There were over seven months of stunt work and film done for the stunts as described in the bonus features of the Blu-ray.
The costumes in this movie were something to be seen and in the bonus features you get an in-depth look into some of the costume designs. If you are a fan of bonus features you will enjoy exploring the extras with this film. The feel and tone of the film is a very good hybrid of ancient with a strong influence of futuristic sets and costumes. You have no idea how many of the stunts were actually done as opposed to just made in post production. The Wachowskis are visionaries and dreamers in the film industry. Jupiter Ascending is absolutely worth a watch.
Jupiter Ascending comes out on Blu-ray, DVD and Digital HD today. ~Greg Chisholm
Also releasing on DVD today are: Focus, McFarland, The SpongeBob Movie: Sponge out of Water, Camp X-Ray, Elephant Song, Killing Jesus and Monsters: Dark Continent.
Watch the trailers:
Focus
McFarland
The SpongeBob Movie: Sponge out of Water
Camp X-Ray
Elephant Song
Monsters: Dark Continent
Jupiter Ascending
---
---
---
Similar Articles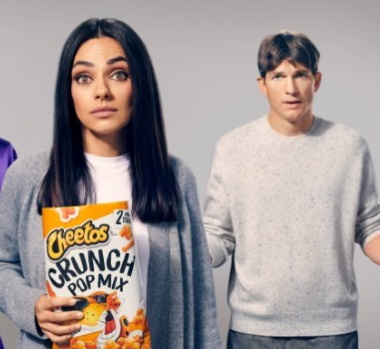 February 3, 2021 | 3 Comments
With the Super Bowl taking place this weekend, brands have released some fun commercials to get you ready for the Big Game. Check out some of our favorites.
---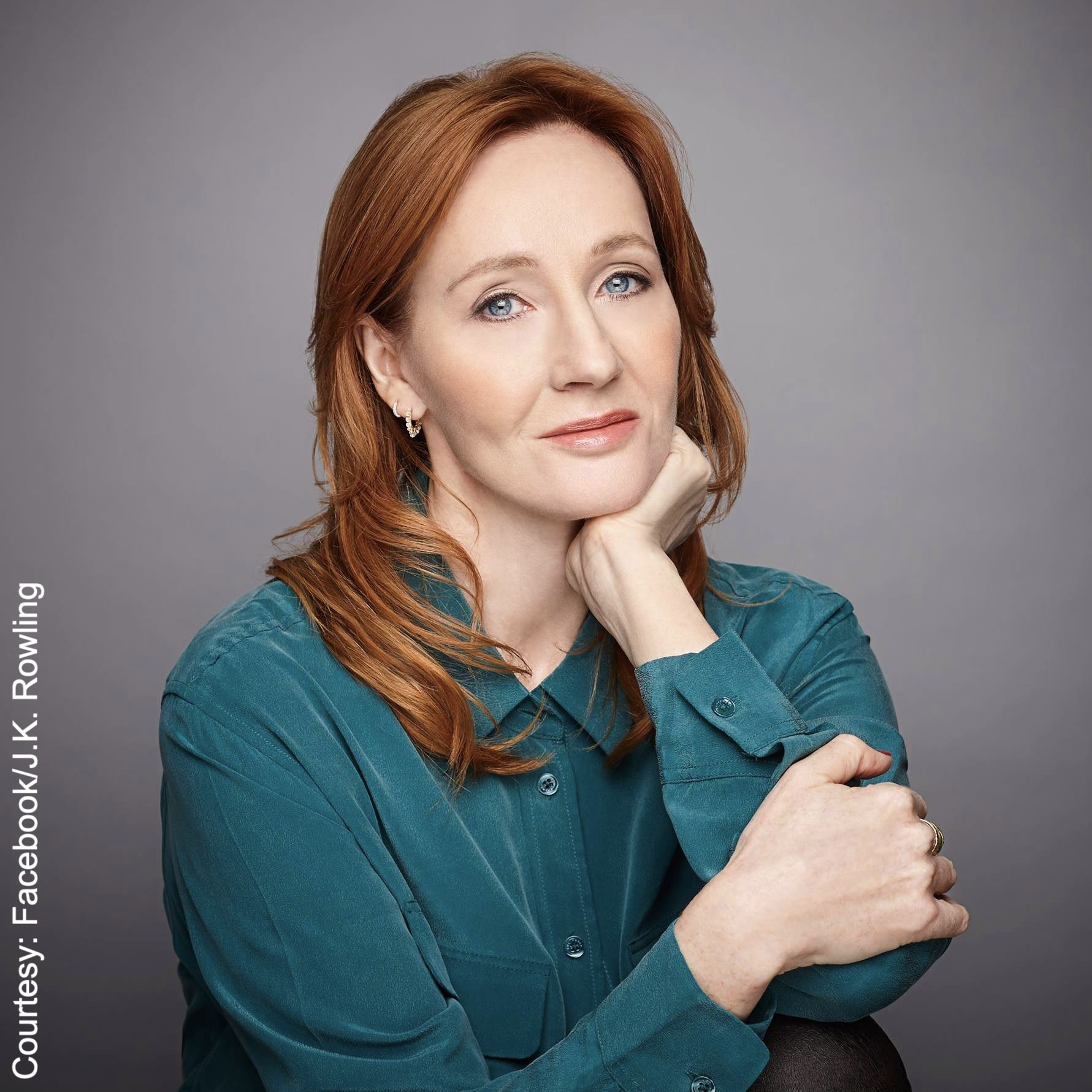 June 11, 2020 | 7 Comments
J.K. Rowling has defended her gender identity views in an essay after overwhelming backlash to tweets that people interpreted as being anti-transgender.
---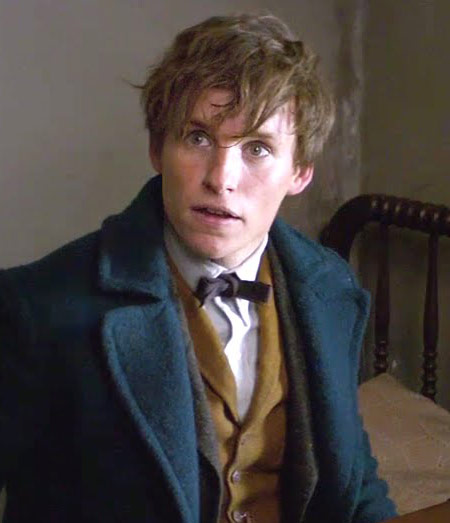 June 10, 2020 | 17 Comments
Celebrities such as Eddie Redmayne and Daniel Radcliffe are speaking out against J.K. Rowling's tweets regarding transgender. Click to read the statements.
---