Jurassic World: Fallen Kingdom stands out – Blu-ray review
By Tribute on September 19, 2018 | 1 Comment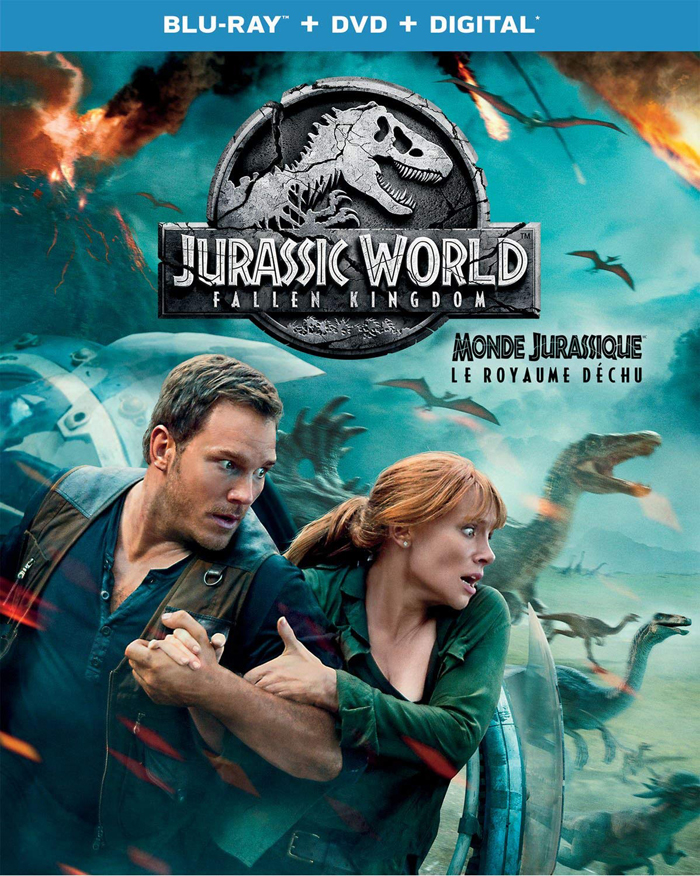 Three years after the franchise was revived with Jurassic World, the newest installment in the Jurassic Park series, Jurassic World: Fallen Kingdom exploded onto screens this year and delighted moviegoers with the promise of another hearty dose of dino thrills.
Veteran raptor trainer Owen Grady (Chris Pratt) and former Jurassic World operations manager Claire Dearing (Bryce Dallas Howard) are back in this sequel that begs audiences to explore one simple question: what is the value of a dinosaur's life?
Assuming the species suddenly came back into existence, would we protect them and campaign for their rights as passionately as we would any other animal? Or would we feel a little differently when it comes to defending these dangerous, prehistoric creatures from a second round of extinction?
This movie begins four years after the events of the last, when the Jurassic World theme park and luxury resort was effectively destroyed by rogue dinosaurs. Now Isla Nublar has become an island sanctuary for the remaining cloned dinos who are free from humans and can live in semi-peaceful coexistence with each other. Life is pretty good. That is, until a previously dormant volcano threatens to erupt and eradicate the species all over again.
In a spectacular cameo appearance, Jeff Goldblum revives his original Jurassic Park character of Dr. Ian Malcolm to testify before Congress that the dinosaurs should be left to perish on the island. He reasons that humans have already done enough to skew with the natural order of the world by bringing them back into existence and now, with the opportunity to wipe them all out in one devastating instance, the American government shouldn't intervene. Otherwise, he says, humans could begin using the engineered dinosaurs for purposes much worse than voyeuristic entertainment.
Despite passionate campaigning by animal rights groups like the one Claire now runs, the government sides with Dr. Malcolm and decides not to save the dinosaurs. But hope comes in the form of Benjamin Lockwood (James Cromwell), former partner of John Hammond, who helped develop the dinosaur cloning technology.
Lockwood's assistant, Eli Mills (Rafe Spall), enlists Claire's help in secretly traveling to Isla Nublar to save 11 dinosaurs and transfer them to a secluded island oasis. Claire turns to Owen, her estranged ex, now a recluse building his own cottage, to come along. When he refuses, she cites his love for the raptor Blue, whom he raised from infancy, as being stronger than his reluctance to return to Jurassic World, and he eventually agrees.
On a seemingly innocent crusade to save the dinosaurs, Claire and Owen soon learn they've unwittingly helped Mills steal several prolific dinosaurs for his underground auction ring so he can sell them to the highest bidders from around the world. Now abandoned on the quickly decimating island, Claire and Owen must fight to return to America and save their beloved dinosaurs from a life of unforgivable violence and unnecessary human intervention.
Perhaps the most interesting component of this film is how it manages to stand apart from the others. After all, this is the fifth in an already lengthy Jurassic Park franchise and had the difficult task of following the wildly successful Jurassic World. But it's able to differentiate itself and go beyond the previous films' reliance on the fear factor of the newly returned dinosaurs. Instead, the focus is switched to the inherent evils of man. In this film, the dinosaurs aren't the enemy — we are, and particularly the ways in which we can be corrupted by the influence of money and power, often simultaneously.
This sequel also sets up plenty of possibilities for where the third installment will take the trilogy. Without giving anything away, the ending is equal parts confusing and shocking and asks the burning question, "What is going to happen next?" Unfortunately, we won't know for sure until the third film is released in 2021.
Perhaps less exciting in this movie is the disappointing lack of dinosaur action. Those who are "saved" from Isla Nublar spend a majority of the film sedated or in cages and aren't really given the chance to let loose and thrill us the way we're used to. Hopefully this is remedied in the next movie.
Jurassic World director Colin Trevorrow handed over the reins to J.A. Bayona for the sequel but still lent his talents to the screenplay. Bayona is perhaps best known for directing the disaster-drama The Impossible, and he brought that flair for heart-stopping action and destruction to Fallen Kingdom. He definitely knows how to build some serious tension right before tragedy strikes, and then create a devastatingly beautiful disaster sequence afterwards.
Overall, Fallen Kingdom is a visually stunning and exciting sequel that stands apart from the other films, taking audiences on a surprising, moral-questioning adventure. We also get to experience Howard and Pratt's fantastic onscreen chemistry again, which is always appreciated, and a few new characters are able to fill much needed voids, while some familiar faces also make exciting appearances.
The Blu-ray version of this film offers a wide variety of special features that go beyond deleted scenes and offer viewers an in-depth look into the making of the film. There are plenty of features for you to indulge in, with everything from how far VFX has come since Steven Spielberg's original Jurassic Park, to the creation of a brand new dinosaur hybrid known as Indoraptor.
If you're prepared to feel for dinosaurs in a way you never thought possible, we definitely recommend you give this dino flick a watch. ~Caitlyn Clancey
Blu-ray Bonus Features
Chris Pratt's Jurassic Journals – The actor hosts a series of interviews with the film crew, hitting up everyone from makeup artists to the director himself, J.A. Bayona.
Fallen Kingdom: The Conversation – Pratt, Howard, Trevorrow, Bayona and Goldblum all sit down together for a candid discussion about the film.
VFX Evolved – Exactly how far have visual effects come since the first Jurassic Park film? Viewers will learn more about the evolutionary journey CGI has made over the years.
Island Action – Some of the special effects sequences from the film are given a more in-depth look, like the scene in which the out-of-control gyrosphere gets caught in a stampede of dinosaurs.
Aboard the Arcadia – Learn more about the special effects behind the animatronic dinosaurs that were used for the scenes while on the ship, Arcadia.
The Kingdom Evolves – Filmmakers discuss where this film falls in terms of all the other Jurassic films, and explore the new direction it may push the franchise as a whole.
Birth of the Indoraptor – Take a closer look at the brand-new genetically designed dinosaur hybrid introduced in this film.
Rooftop Showdown – The climactic battle in the film is given an in-depth examination on how it all came together.
On Set with Chris & Bryce – The two actors take us behind the scenes.
Start the Bidding! – A key scene in the movie involving a shady auction is given a closer look.
Monster in a Mansion – Director Bayona reveals how the original Jurassic Park film influenced the way he approached a particular scene in this movie.
Malcolm's Return – Jeff Goldblum made a triumphant return to the franchise in this film and gives viewers a behind-the-scenes look at his cameo.
Jurassic, Then and Now – Take a look at all the moments from the original film that made special appearances or were alluded to in the brand new movie.
Return to Hawaii – Cast and crew discuss their filming locations.
Death by Dino – Looks into one specific death scene in the movie that stands out from the rest.
A Song for the Kingdom – Justice Smith, who plays computer hacker and sardonic tagalong Franklin in the film, performs a song for the cast and crew.
---
---
---
---
Similar Articles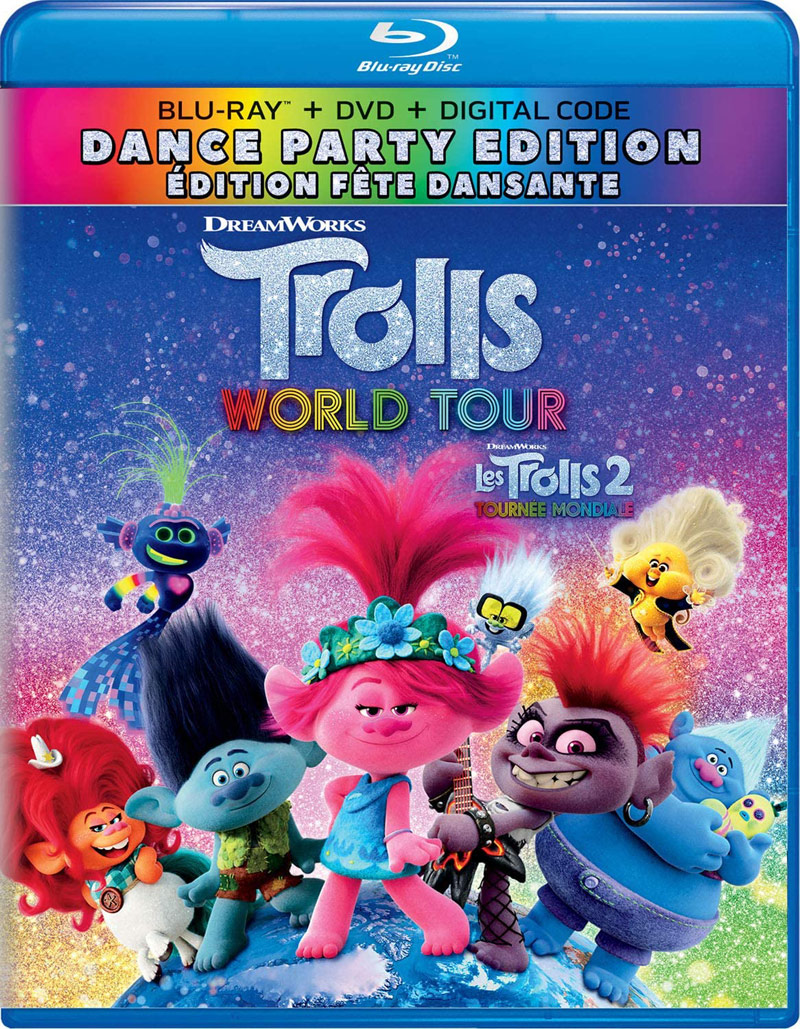 July 7, 2020 | Leave a Comment
This week you'll find a selection of movies that includes an animated musical adventure, as well as drama, crime, thriller and horror films to view at home.
---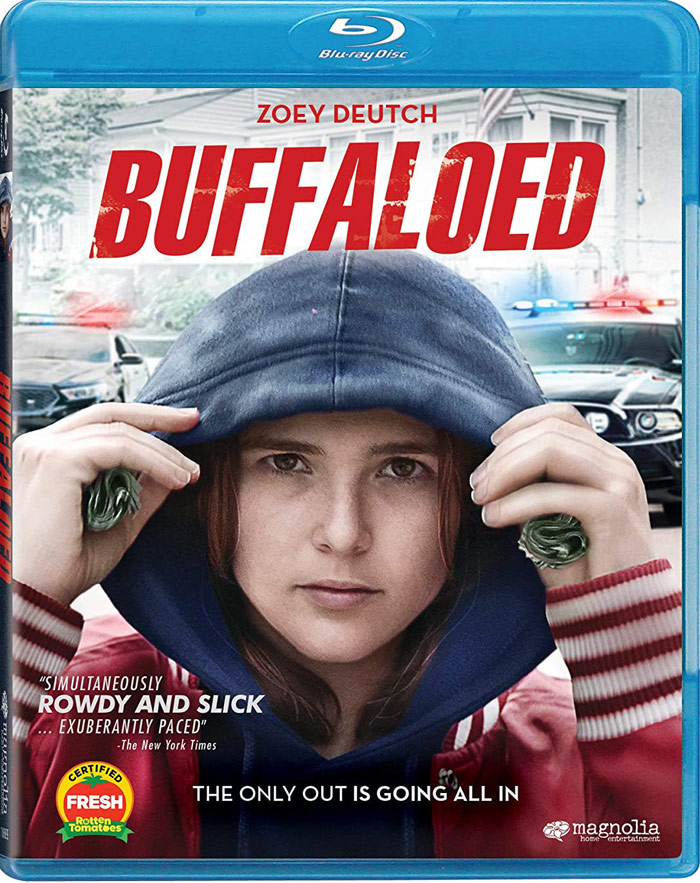 June 30, 2020 | Leave a Comment
There are a number of movies releasing on DVD and Blu-ray, in addition to early releases on VOD and/or Digital. Check them all out and watch the trailers!
---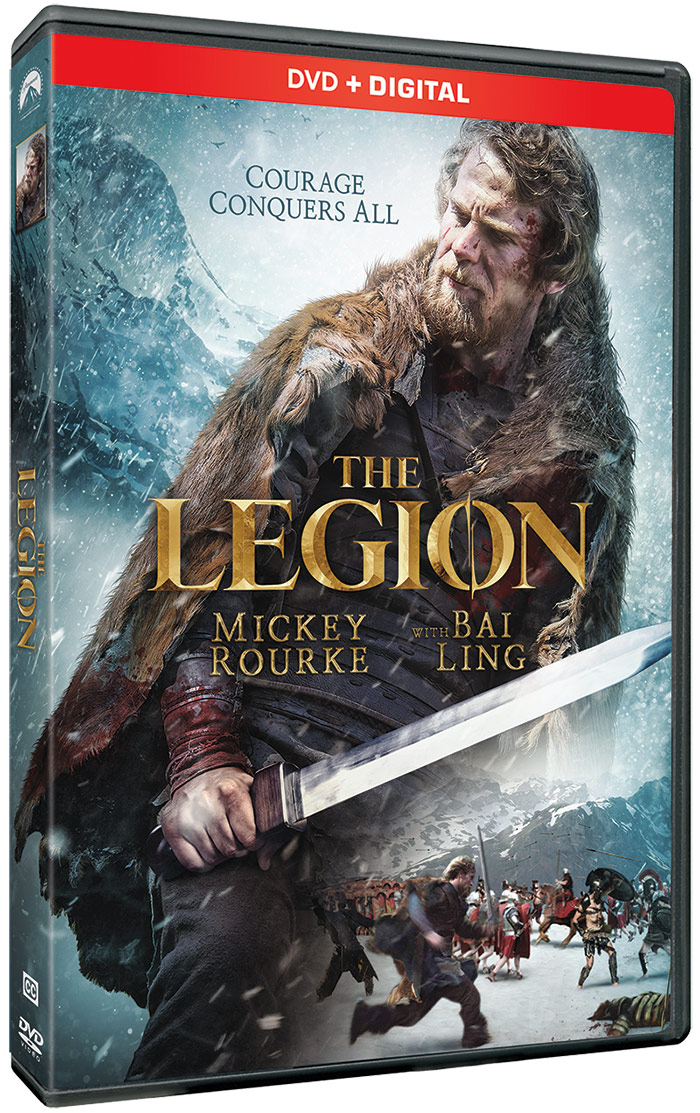 June 23, 2020 | Leave a Comment
New arrivals include The Postcard Killings starring Jeffrey Dean Morgan, The Legion featuring Mickey Rourke, and Exit Plan starring Nikolaj Coster-Waldau.
---