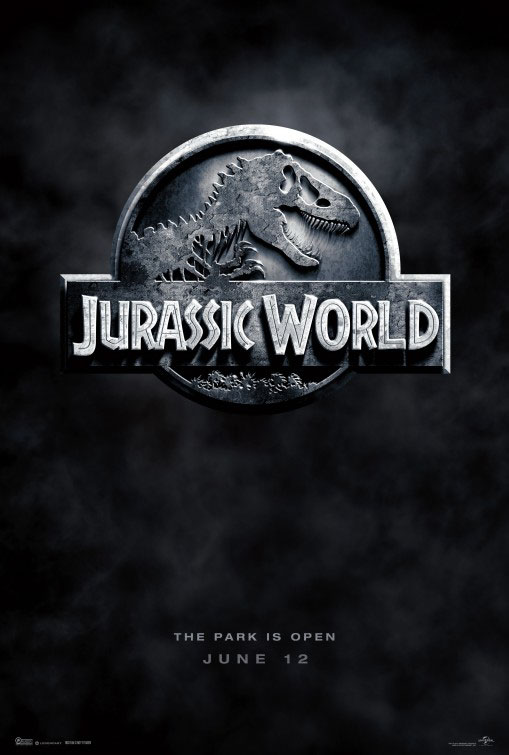 Jurassic World fans have called all the shots this week! Not only was Jurassic World a smashing box office success, it also led the top trailers chart this week on Tribute. Following close behind was the comedy Spy and the sci-fi thriller Chappie. Project Almanac secured the fourth spot while San Andreas held on in fifth position.
1) Jurassic World
2) Spy
3) Chappie
4) Project Almanac
5) San Andreas
1) Jurassic World Trailer: Claire (Bryce Dallas Howard) is one of a team of scientists who have created a genetically modified new type of dinosaur for Jurassic World, a fully functioning dinosaur theme park as originally envisioned by John Hammond. However, not everyone agrees that this is a good idea. Owen (Chris Pratt), who works at the theme park, soon finds out his misgivings were correct and he has to evacuate the island before the thousands of visitors are hurt or killed.

2) Spy Trailer: After her partner falls off the grid and another top agent is compromised, an unassuming, deskbound CIA analyst (Melissa McCarthy) volunteers to go deep uncover to infiltrate the world of a deadly arms dealer, and prevent a global disaster.

3) Chappie trailer: In the near future, the streets are patrolled by police robots. One such robot is captured and reprogrammed to be the first robot with the ability to think and feel for himself. Named Chappie, his programmer Deon Wilson (Dev Patel) tries to teach the childlike robot about books and art. However, Australian engineer Vincent Moore (Hugh Jackman) is very opposed to the idea of artificial intelligence and wants to destroy Chappie.

4) Project Almanac trailer: When a group of high school students find an old camera, they notice something odd in the footage. Their present selves are in one of the home videos from over 10 years ago. The friends begin to realize that there is more to this camera than what meets the eye. After hearing a clicking sound in the basement, they find a time machine. Traveling to events all over the world in different eras and having the time of their lives, the friends think things can't get any better. But when their journeys cause ripples through time and create devastating circumstances around the world, the friends must go back in time and fix the mistakes they made before the world is destroyed.

5) San Andreas trailer: A sudden and destructive magnitude earthquake that registers 9.5 on the Richter scale leaves California in peril as it tears through the state, leaving a horrible path of destruction in its wake as it heads to San Francisco, where scientists have predicted it will cause the most damage. As it rips apart the West Coast bit by bit, Ray (Dwayne Johnson), a rescue-chopper pilot, saves his estranged wife Emma (Carla Gugino), after the restaurant she was in at the top of a high rise building starts to collapse. He then gets a call from their daughter Blake (Alexandra Daddario), who is in San Francisco trapped in a car in a garage, abandoned by her mother's new boyfriend, Daniel (Ioan Gruffudd). Ray and Emma try to get to San Francisco to save their daughter before it's too late.