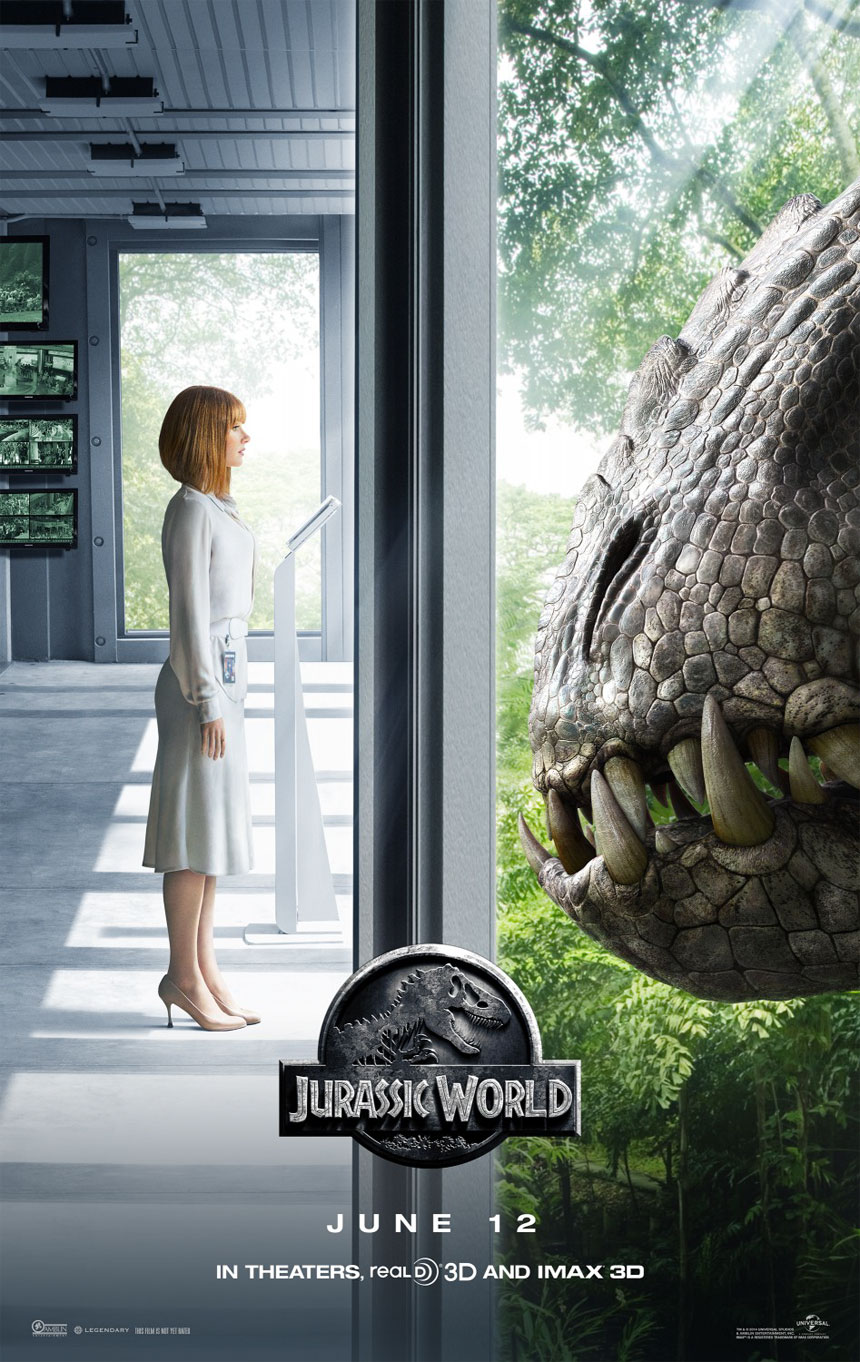 Retaining first place at the weekend box office was Jurassic World, which added another $54.2 million in North America. The film continues breaking records — this weekend it became the fastest film to cross the $500 million mark domestically, a feat it accomplished in just 17 days.  The previous record holder was Marvel's The Avengers, which did it in 23 days.  Chris Pratt and Bryce Dallas Howard are both overwhelmed by the success of the film, and Tribute.ca readers continue to love it, rating it 4 stars.
Holding strong in second this weekend was the Disney/Pixar animated movie, Inside Out. The film stars Amy Poehler and Mindy Kaling, who play emotions inside a young girl's head in this fresh take on dealing with depression in a lighthearted way. The movie brought in $52.1 million in its second weekend. Tribute.ca readers adore this film, rating it 4.25 stars.
Opening this weekend in third spot was Seth MacFarlane's comedy, Ted 2. Mark Wahlberg stars alongside Ted, the foul-mouthed bear in his quest to be recognized as a person. Ted 2 earned $32.9 million in its first week, which was lower than the expected $45 – 50 million. Tribute.ca readers loved the sequel to the hit comedy, rating it 5 stars.
In fourth this week was Max, the story of a bomb-sniffing dog dealing with the loss of his handler, Robbie Amell. The heartwarming film brought out a lot of people this weekend, drawing in $12.2 million. Readers at Tribute.ca enjoyed the movie, rating it 4.5 stars.
Rounding out the top 5 was the hit comedy Spy. When her boss has his cover blown, it's up to his secretary (Melissa McCarthy) to step up and save the world from certain destruction. In its fourth weekend, Spy brought in $7.8 million. Tribute.ca readers enjoyed the film, rating it 3.8 stars.
~Greg Chisholm