Just Mercy: great story, top-notch acting – Blu-ray review
By Tribute on April 14, 2020 | Leave a Comment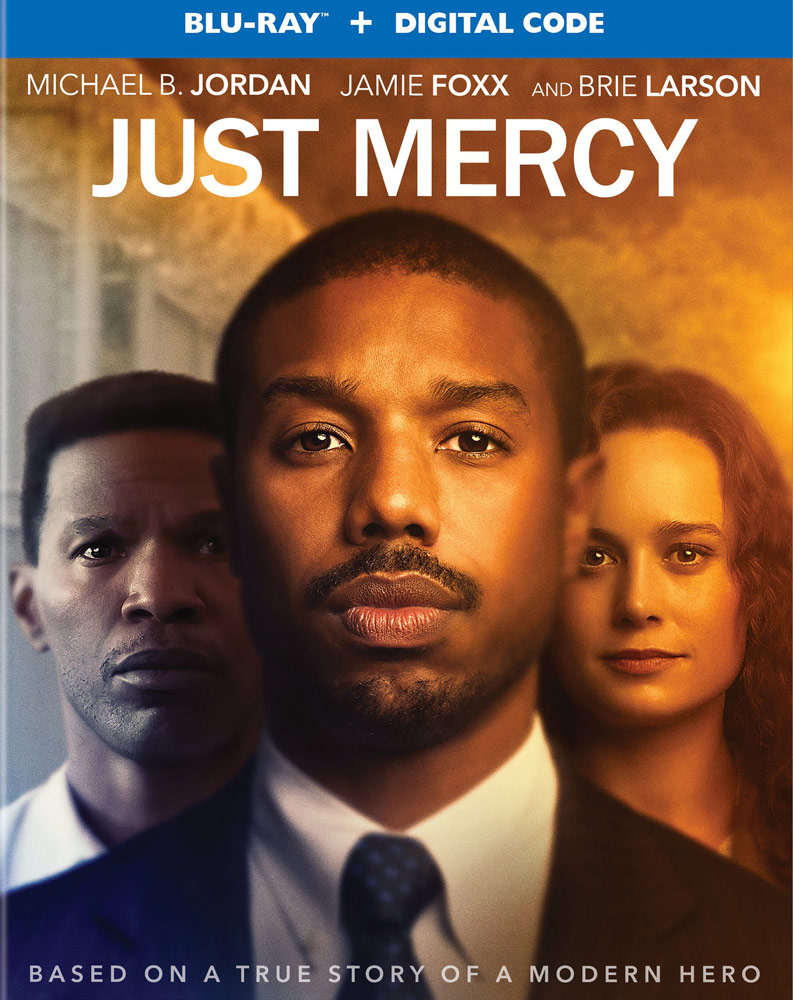 Just Mercy takes us into the lives of Bryan Stevenson (Michael B. Jordan), a Harvard law graduate who opened a non-profit law firm called Equal Justice Initiative with Eva Ansley (Brie Larson) in Alabama, and Walter McMillian (Jamie Foxx), a man sentenced to death for a crime he didn't commit.
Stevenson and Ansley start their journey helping inmates on death row. Stevenson takes on cases for prisoners who don't have lawyers. In a behind-the-scenes interview, Stevenson said one in every 10 people killed by the state of Alabama, is sentenced to death in error.
During Stevenson's screening process, he meets Walter McMillian. McMillian is a self-employed logger, father, and husband when he is convicted and sentenced to death for a crime he did not do — killing a white woman who worked as a clerk at a dry cleaning store.
During the trial, false testimony was given in court on the state's behalf. Very little evidence was presented, and black witnesses who had an alibi for McMillian were never even allowed to speak in court.
The movie tells the story perfectly and I really connected with the emotions in the movie. Black people experienced heavy discrimination in the South during this time and it hurts to know black people didn't have a fair chance.
After reviewing the case, Stevenson obtains a motion to ask the district court judge to grant McMillian a new trial. Stevenson tries speaking to the new DA about the hearing, but the DA isn't interested.
In court, Stevenson calls a number of credible witnesses, including several who were with McMillian on the day of the murder, 11 miles away from where the murder took place. Michael B. Jordan does an incredible job with his role — you couldn't tell me he wasn't a real lawyer.
This real life story turned into a movie was well performed and had an amazing cast and crew who worked hard to create a powerful movie.
Overall, Just Mercy is an enjoyable and emotional film to watch. ~Allison Palmer
Special Features
Making Mercy – Working on the set of Just Mercy were people from all different backgrounds and everyone felt very connected to the movie. Director/co-writer Destin Daniel Cretton revealed some of the scenes in the movie were difficult to film, but it was important to have diversity so they could process everything.
The Equal Justice Initiative – Michael B. Jordan speaks to how honored he was to play Bryan Stevenson in this movie, because Stevenson has done so much work for many different families and it's important to know who is he. Stevenson started the company in 1989 and it was always meant to help the poor, incarcerated, and the condemned, while remaining non-profit. He started with four people and now has over 150 people as part of his organization.
This Moment Deserves – Michael B. Jordan, Jamie Foxx and Brie Larson reveal how well they got to know their characters before and during filming, so they were able to depict them in the best way possible.
Deleted Scenes – A scene in which Bryan Stevenson attends Harvard Law School; Stevenson is called by a grandmother whose grandchild was arrested; Stevenson and McMillian have a moment; the DA and Stevenson go back and forth about evidence that was presented in the case; McMillian's wife grieves alone; a white police officer who had Stevenson strip naked when he first visited the prison shows compassion after one of the trials; and a family member encourages Stevenson to keep fighting.
If you have seen Just Mercy and would like to rate/review it, click here.
---
---
---
Similar Articles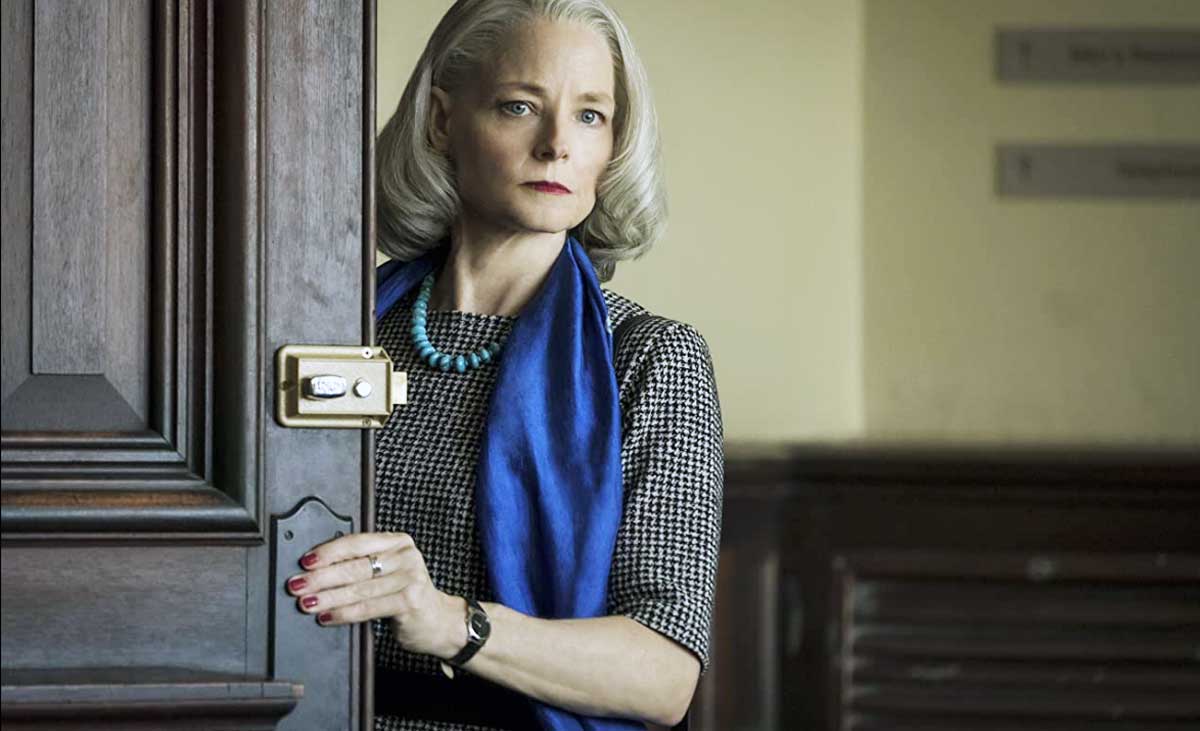 May 10, 2021 | Leave a Comment
Check out the new Blu-rays and streaming shows coming out this week, including The Mauritanian starring Jodie Foster, Shailene Woodley and Benedict Cumberbatch.
---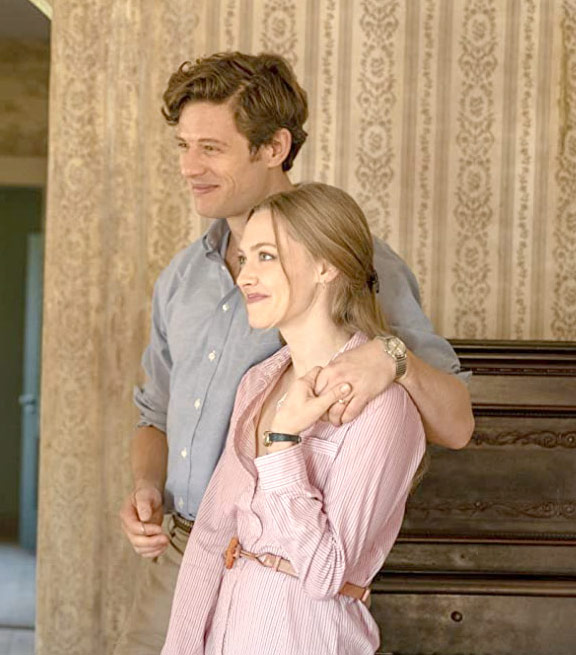 April 26, 2021 | 1 Comment
Check out the new streaming shows coming out, including the Netflix film Things Heard & Seen and Amazon Prime Video's Tom Clancy's Without Remorse.
---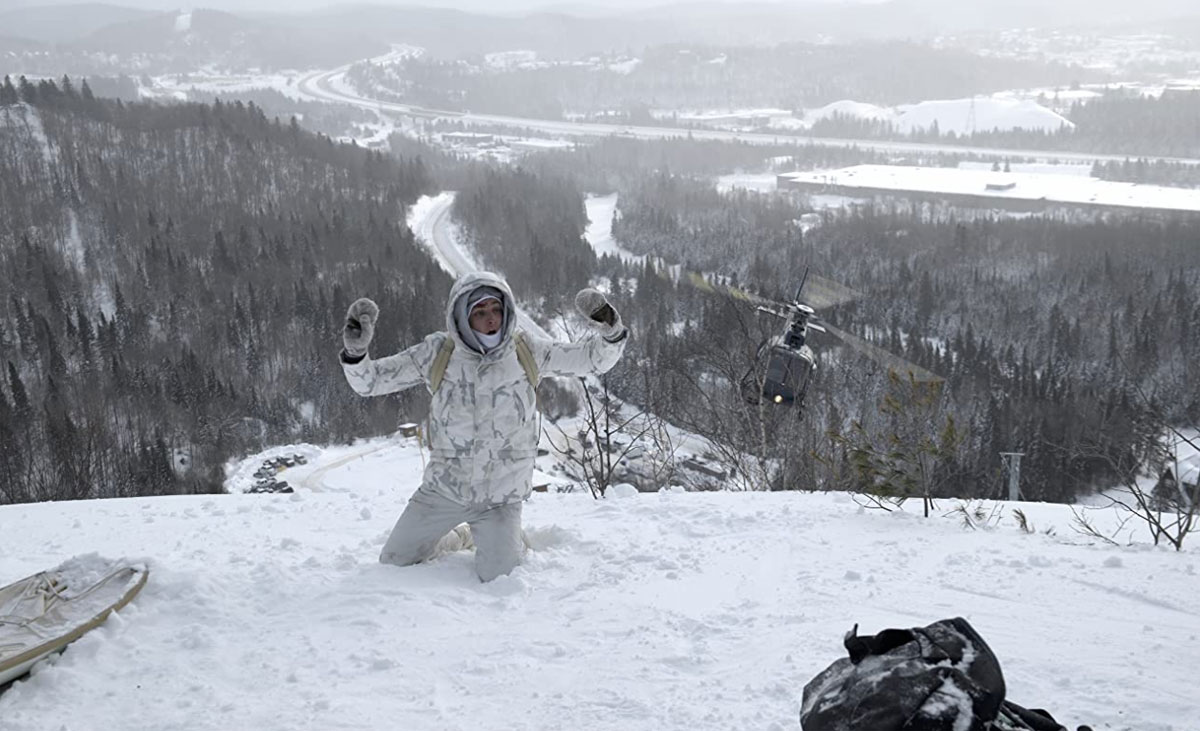 April 19, 2021 | Leave a Comment
Check out the new DVDs, Blu-rays and streaming shows coming out this week, including Crisis starring Evangeline Lilly and Gary Oldman and Izzy's Koala World!
---