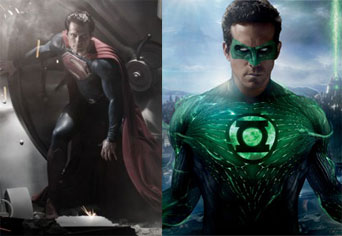 It's been revealed which superhero characters we can expect to see in the new Justice League movie, scheduled to be released in 2015.
So far, no director or cast has been announced, but the five core characters who've been finalized for the film are Batman, Superman, Green Lantern, The Flash and Wonder Woman.
It's also been rumored that Martian Manhunter, Aquaman and Hawkman may be making cameo appearances.
Other information about the movie, although it hasn't been confirmed, says Superman will be the same character from the upcoming Man of Steel and Green Lantern will be the same character played by Ryan Reynolds in the movie of the same name.
Other characters rumored to be making cameo appearances include Lois Lane and Alfred Pennyworth.