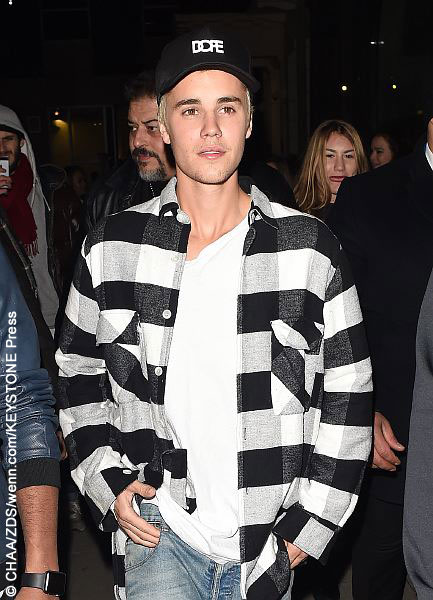 Justin Bieber's fans may be repeating the title to his hit track "What Do You Mean?" as news has broken that the pop star is cancelling all future tour meet and greets.
Justin delivered the news himself through an Instagram post late Tuesday night. The photo he included is of him embracing a young female fan, but the caption is where the real story lies.
The 22-year-old singing sensation wrote, "Love u guys.. I'm going to be canceling my meet and greets. I enjoy meeting such incredible people but I end up feeling so drained and filled with so much of other people's spiritual energy that I end up so drained and unhappy.."
He continued, "Want to make people smile and happy but not at my expense and I always leave feeling mentally and emotionally exhausted to the point of depression .. The pressure of meeting people's expectations of what I'm supposed to be is so much for me to handle and a lot on my shoulders."
Justin wrapped up his ramble when he wrote, "Never want to disappoint but I feel I would rather give you guys the show and my albums as promised. Can't tell you how sorry I am, and wish it wasn't so hard on me.. And I want to stay in the healthy mindset I'm in to give you the best show you have ever seen ;)"
It wasn't long after Justin made his statement that Bkstg, the company controlling the Canadian celebrity's VIP packages, confirmed the decision, pointing to a recent security scare as an additional factor in the choice.
In a message directed at fans, the company wrote, "During a recent show, there was a security incident that caused our team to have to meet and re-think how meet and greets were handled."
They continued, "This is a new tour with new venues almost every night and still a changing process, but we have decided for the time being that this is our best course of action."
Bkstg is offering refunds but only if fans who made purchases also forfeit their concert tickets as well. Otherwise, they can swap their meet and greet ticket for what is called a VIP hangout ticket, which would allow fans to see Justin and lounge near him but not pose with the singer for selfies.
The VIP packages were selling for $900 to $2,000.
Justin's Purpose World Tour began on March 9 in Seattle and will end with a London show on Nov. 29. The tour includes 114 performances across North America and Europe.
~Matthew Pariselli