Justin Bieber discovery Madison Beer talks music and fame
By Marriska Fernandes on July 21, 2014 | 2 Comments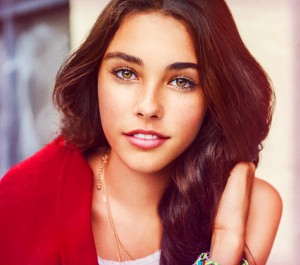 Madison Beer rose to instant fame when Justin Bieber tweeted that this YouTube sensation was a "future star." Since then, the 15-year-old singer has signed with Justin Bieber and Scooter Braun's management company. Her new single and video "Unbreakable" has reached over 2 million views in the last few weeks alone. Bringing a fresh face and a soulful voice to the charts, Madison chatted with Tribute on what it's like hanging out with Justin Bieber and how she's handling her road to fame.
Justin Bieber tweeted about you after seeing you sing on YouTube. What was it like to meet him?
It was honestly so amazing to be able to meet him. I really look up to him. It was kind of mind-blowing.
What is the best advice he ever gave you?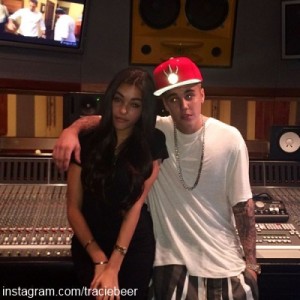 He told me to never give up. I think this is an important piece of advice because there are times when you're at your wits' ends so never give up would be an important thing and I appreciate him telling me how important it is to keep going no matter what.
Do you have a memorable moment that you shared together?
Yeah, when we're in the studio we have some inside jokes so we used to goof off together or mess around. I just loved spending time with him and I think he's an amazing person and an amazing artist and I feel very lucky and grateful to be associated.
Your new single "Unbreakable" was released just last month. Tell us the inspiration behind the single.
The inspiration behind it is to never give up and to always keep your head up and your eye on the target for whatever you're going for. Whatever you're going through, gets better. I've gone through things in my life where I've been upset, knocked down and broken. So "Unbreakable" is just like no matter what we've been through, we're unbreakable.
What was it like shooting the video?
The video was so much fun because I got to really express myself – my fans got to see a different side of me. It wasn't me having fun and having a good time – it was me being free, talking about something I really believe in.
Which is the one artist you'd love to collaborate with?
I think there are a lot of artists who I really look up to. But mostly, I really like Austin Mahone.
Who is your idol in the music industry?
I think Justin – I really look up to him. He's my idol.
So are you in school now?
I'm actually home schooled. But now I'm off in the summer.
So how do you manage school and a high-paced music career?
It's hard at times and I'm really busy. Education is a really important thing for me so I always make time for it and make sure I get my hours in. If I really don't have time to go to school one day, I'd read a book.
How do your friends from school react to your fame?
They think it's weird. They're like 'I don't get it.' When we go to the mall and everyone wants a photo, they think it's weird. I'm like 'I know.'
I did read that Carly Rae Jepsen wrote a few songs for you. Tell us about that.
Carly has written two songs for me and they are amazing ones. She's such a great bundle of energy. She's really a great sweet girl.
You achieved fame at such a young age. Are your parents supportive?
My parents are very supportive of anything I want to do with my life. If they feel I'm really attached to something, then they'll support me a 100 per cent. They want me to follow my dreams.
The last two years have changed dramatically for you. What's the most challenging part?
I think moving across the country was hard because I left all my friends.
Where do you see yourself in the next five years?
Hopefully, touring. It seems like a lot of fun.
And lastly, what's next for you?
I'm going to do an album soon and put some more music out there.
~Marriska Fernandes
Check out Madison's "Unbreakable" video below:
---
---
---
---
Similar Articles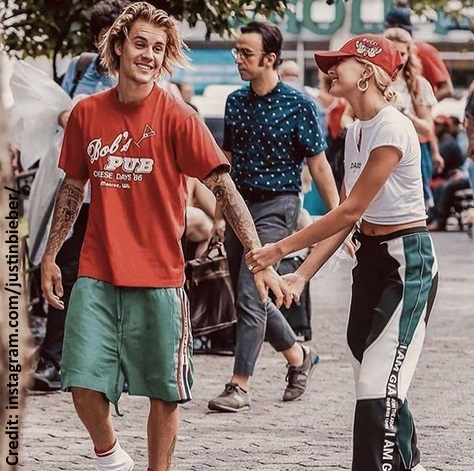 November 29, 2018 | 4 Comments
How would you like to live right across from Justin Bieber and Hailey Baldwin on Puslinch Lake in Ontario? Act quickly and get a cottage with a direct view.
---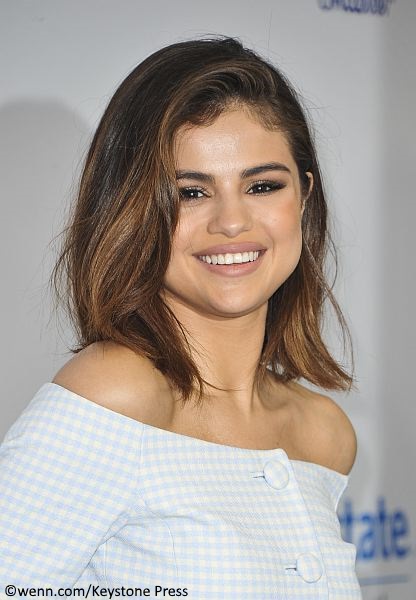 August 29, 2017 | 11 Comments
Singer Selena Gomez's Instagram was briefly shut down after hackers took over the account and posted nude photos of her ex boyfriend, Justin Bieber.
---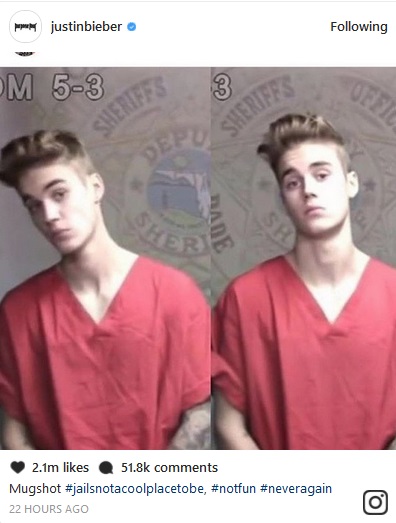 June 20, 2017 | 1 Comment
Justin Bieber doesn't plan on visiting jail anytime soon. He shared a 2014 photo of his mugshot and swears "never again." Check out his Instagram hashtags.
---