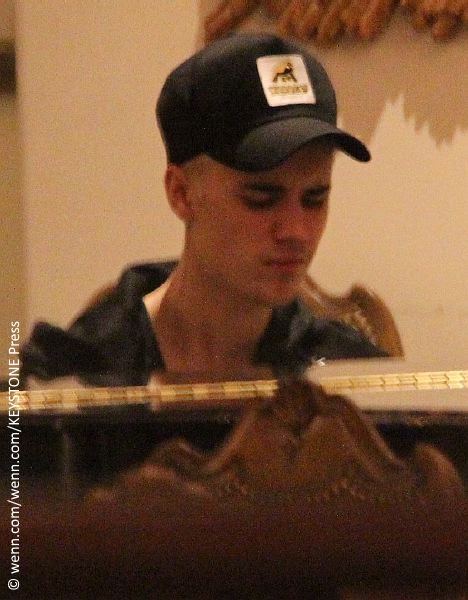 If you happened to be in downtown Toronto, chances are you could have run into Justin Bieber, who wandered into Toronto's Fifth Pubhouse on Friday night to catch the Raptors' game.
He ordered a drink and was watching the game on television when he spotted the bar's piano and asked if he could play. He gave an impromptu performance, singing a number of songs including his famous hit "Sorry" and The Beatles' "Let it Be."
Pub owner Oliver Geddes said the pop star was gracious to staff and customers alike. Dale McDermott, the bartender who was on duty that night, chatted with the singer and they talked about Dublin, Dale's hometown. Dale later tweeted and referred to the singer as a "very genuine guy."
This is not the first time Justin has given an impromptu performance. Earlier this year, he played the piano at the Montage in Los Angeles, while enjoying a glass of wine. Check out a video posted by TMZ of Biebs playing in Toronto on Friday night as well as an Instagram photo shared by one of the fans at the bar.