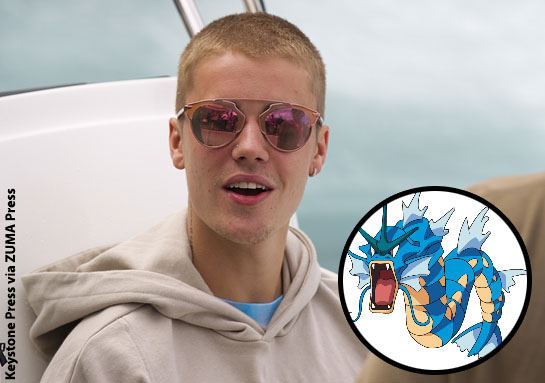 Justin Bieber may be one of the world's biggest musicians right now, but in the world of Pokémon GO, Gyarados is much more important.
Pokémon GO is the app that has taken over the world, and with two people actually walking off a cliff while trying to catch a Pokémon, it comes as no surprise that even Justin is prone to the dangers of catching them all.
As the singer and future Pokémon trainer chases after a rare Gyarados, he actually runs through moving New York traffic to do so. Not only that, but the celebrity was ignored by a group of players who were also too busy pursuing the Gyarados to pay much attention to anything else.
While chasing Pokémon now takes priority over chasing pop stars, we just hope everyone stays safe while doing so.
Click on the video below to check out Justin running after the rare Pokémon through traffic, along with a group of fellow players. ~Natalia Makarski